Everybody dreads opening up their heating bills and seeing those high numbers. When the temperatures drop, it's very easy to turn the heat up to warm yourself and your home. However, when your bill arrives, you'll probably wish that you had been a bit savvier with your heating. Prepare yourself and your home for the cold months with some simple changes to keep your heating bills as low as you possibly can.
Tips to Save on Heating Bills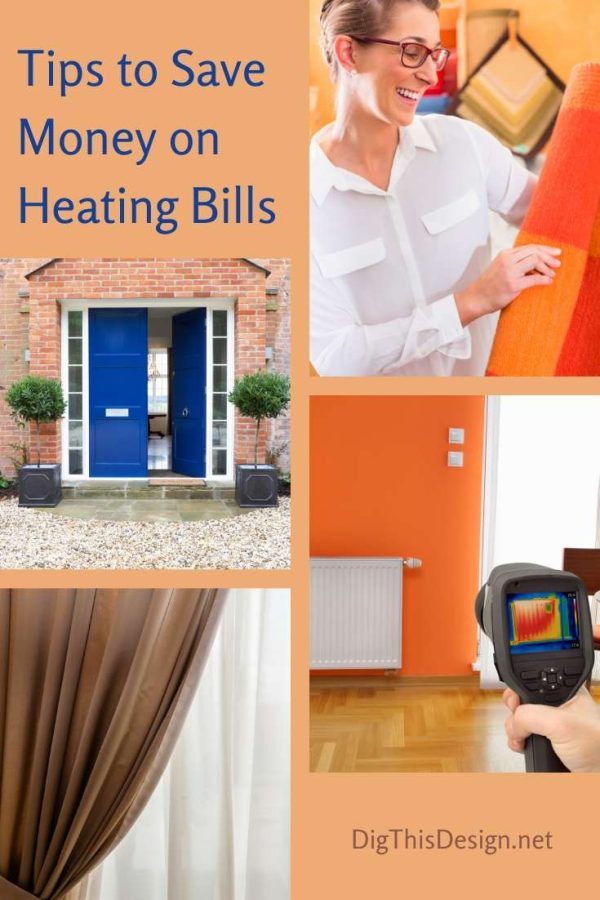 Create Draft Excluders
Draft excluders are very effective at stopping heat from escaping. If you have any old blankets, sheets, or pillows, you can use those to make your own draft excluders rather than going out and purchasing some.
Use Thick Curtains
Much of the heat from your home escapes through windows. Therefore, if you have curtains that don't cover your windows very well, you might want to invest in some thicker curtains. You can buy thick curtains or insulated shades when they are on sale, and keep them ready to install before it gets cold next winter.
Replace Old Doors
It's not just people that exit through doors – heat exits through them as well! If your doors aren't very sturdy, or if they have gaps letting the heat out, you might want to get a new door. Not only will sturdy external doors keep your heat in, but they will also make your house a lot safer. Try searching at www.oakwooddoors.co.uk/ for some inspiration.
Keep Doors Closed
If you only use a few rooms in your home, it doesn't make sense to heat the unused rooms. Turn down radiators and close all of the doors to stop heat from being wasted on the unoccupied rooms.
Get a Rug
Most people love wooden floors because they are so stylish. However, when you have wooden floors in your home, you will be losing heat. Warm-up rooms such as your living room or bedroom with large rugs. Rugs will freshen and change up the room, and they will also make the room feel a lot warmer.
Check That Your Radiators are Clear
If you have large pieces of furniture in front of your radiators, that prevents heat from being able to reach the rest of the room. Look around your home and check that you don't have shelves, bookcases, sofas, or beds blocking off the heat. If you're struggling to find room to store items, then it might be best to get a vertical radiator installed. This will give you more horizontal wall space.
Energy bills only ever seem to go up, and they probably will continue to do so for some time. Make sure that you are savvy about your home's energy efficiency. Some of these small changes could end up saving you large sums of money in years to come.
Images Courtesy of Canva.
Other Posts You Might Enjoy
Home Improvement Tips to Safeguard Your Home This Winter
3 Home Designs to Lower Your Energy Use
Reducing Energy Costs The 'Smart' Way with Smart Home Technology
Share This Story, Choose Your Platform!