One of the best ways to determine whether your home is as energy efficient as possible is to have a professional home energy audit. If that doesn't fit into your schedule or budget, however, you can perform a home energy audit yourself. While this type of audit won't be quite as thorough as a professional assessment, it can help identify some issues that you may be able to address yourself. Inspect the following areas, and keep a checklist of your findings so that you can prioritize repairs and possible upgrades.
Performing A Home Energy Audit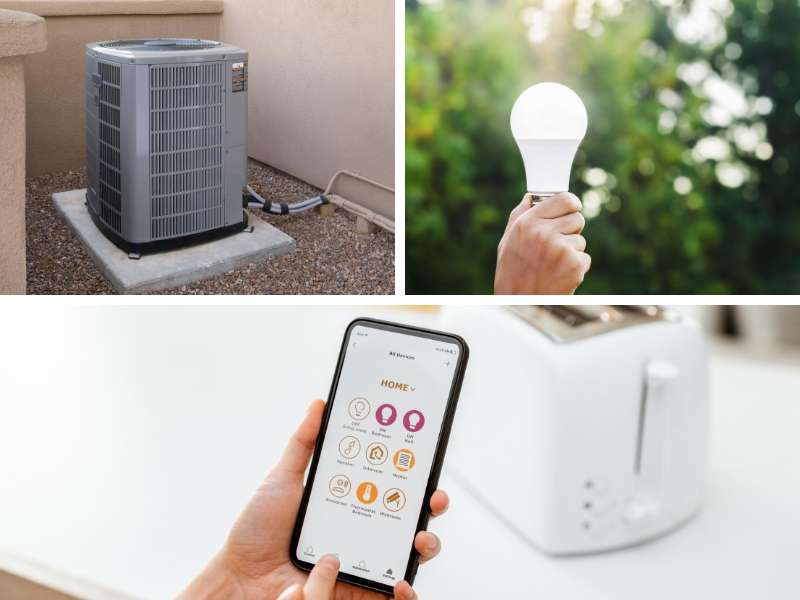 Look for Air Leaks
Start by identifying obvious air leaks and drafts throughout your home. You'll typically find these along the baseboards and junctions of the ceiling and walls. Check for outside leaks in areas where two different types of building materials meet.
You should also complete a simple visual inspection of your home to identify problem spots. Areas to focus on include windows, vents, door and window frames, and chimneys. Look for any gaps or openings, pay close attention if you see daylight around doors or window frames. Often, you can repair these air leaks by installing weatherstripping or filling the gaps with caulk.
The walls and ceilings of your home can experience heat loss if your home's insulation falls below minimum levels. An easy way to determine whether the insulation is sufficient is by comparing the type of insulation required at the time your home was built with contemporary standards. This can be important especially if you have an older home. You should also check areas such as the attic and basement to ensure that they're adequately insulation.
Rethink Appliances and Electronics 
Next, take a closer look at your electronics and appliances and estimate their energy use. I recommend using Energy Star appliances to save on utility cost. You may also want to consider the following strategies for reducing each device's energy consumption:
Unplug the device when not in use.
change the device's energy saving settings.
replace an outdated device with a more energy-efficient model
Reconsider Lighting
Home lighting accounts for approximately 14 percent of your electric bill. You may be able to reduce this percentage by replacing standard light bulbs with energy-efficient choices, such as compact fluorescent lamps (CFLs) or light-emitting diodes (LEDs). Check with your local electric utility company to see if they offer rebates or incentives when you purchase energy-efficient lamps.
Inspect Your HVAC System
It's important to inspect your heating and cooling system every year. Be sure to check and replace air filters regularly, and if your system is older than 15 years, you may want to consider replacing it with a more energy-efficient unit. Consider investing in an HVAC preventive maintenance plan to give the system professional attention once or twice each year.
After completing your own DIY audit, you should consider contacting a professional for a complete assessment. Your findings can help the technician identify and analyze areas of your home that may need attention in order to realize energy savings.
Images Courtesy of Canva.
Other posts you might enjoy viewing:
3 HOME DESIGNS TO LOWER YOUR ENERGY USE
3 WAYS TO USE INNOVATIVE GLASS TECHNOLOGIES FOR HOME OR OFFICE DESIGN
3 WAYS THAT TECHNOLOGY IS LOWERING YOUR ELECTRIC BILL
Sponsored
Share This Story, Choose Your Platform!