Technology is constantly evolving to offer us more effective ways of doing everything from driving to teaching to heating and cooling our homes. New technological developments in the HVAC field have resulted in many ways to lower your current electric bill. However, if you haven't yet upgraded your home's HVAC system, consider incorporating one of these three new technologies to dramatically lower your monthly electric bill.
Take Advantage of Solar Energy Stored in the Ground with a Geothermal Heating and Cooling System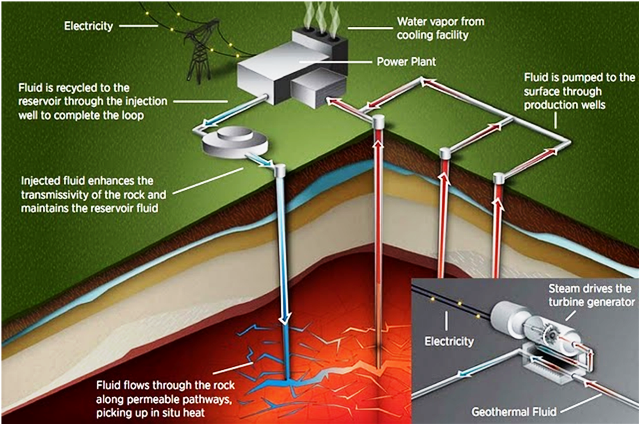 Geothermal heating and cooling systems are an interesting advancement in the HVAC field because they rely on the solar energy that is being absorbed by the planet. Did you know that the ground absorbs almost half of the solar energy the Earth receives? Not only that, but the ground is better at maintaining an average temperature year-round, unlike the air temperature which can vary greatly from location to season, which makes geothermal systems much more efficient than traditional heating and cooling systems.
Don't let that energy go to waste. Consider having a geothermal system installed to lower your electric energy cost by up to 80 percent, according to ClimateMaster.
Produce your own Electricity with a Small Solar Electric System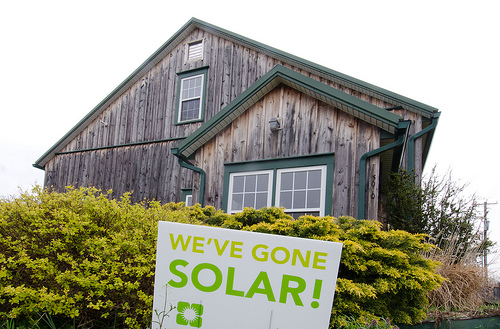 Image via Flickr by USDAgov
Solar energy can also be harnessed to produce your own electricity to power your home or office. Due to the fact that solar electric systems, or solar panels, rely on direct or scatter sunlight to run, these systems work best in sunnier climates like the southwestern region of the U.S. These systems are especially cost-effective in areas where securing electricity is difficult or expensive.
Decrease the amount of electricity you have to pay for by having a small and affordable solar electric system installed on your home if you live in a sunny, solar energy-rich zone. Not only is this technology more environmentally friendly, but it will also save you a substantial amount of money each month by offsetting your electricity usage.
Wi-Fi Enabled Thermostats Allow You to Control Your Home HVAC System from Anywhere
Wi-Fi enabled thermostats, like the Infinity® Remote Access Touch Control offered by Carrier, allow you to control everything from the temperature to the indoor air quality of your home with just the click of a button on your smartphone. These thermostats even remind you to replace air filters and update you on how the system is running. With energy-use tracking capabilities and additional green services, this is one of the most energy-wise controls available. Save even more on your electric bill by adding a Wi-Fi enabled thermostat to your home's HVAC system.
High electric bills are a thing of the past with the latest HVAC technologies. Long gone are the days when you had to worry about affording your electric bill. Update your home's HVAC system today and consider integrating one of these three technologies to drastically lower your electricity usage and bill. Your wallet will thank you.
Images Courtesy of Canva.
Share This Story, Choose Your Platform!