Easter is just around the corner, and it's time to start planning for some fun activities that the whole family can enjoy. One of the best ways to get everyone into the Easter spirit is by doing some fun family-friendly Easter crafts. Not only will these projects bring the whole family together, but they'll also help create lasting memories for years to come.
Ideas for Fun Family Easter Crafts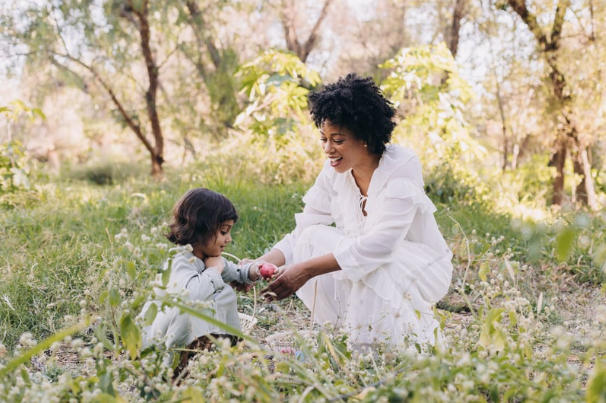 Here are some of our favorite Easter craft ideas that are perfect for families of all ages.
Easter Egg Decorating
One of the most classic Easter craft ideas is decorating Easter eggs. There are so many creative ways to decorate eggs, from simply coloring them with dye to more intricate designs like painting and decorating with stickers or glitter. You can even try out some new techniques like decoupage or tie-dye to make your eggs extra special. The only thing you need is eggs, some craft supplies, and a bit of imagination. Have each family member decorate an egg, and then have an egg hunt to show off your creations.
Easter Craft Bunny Masks
Kids love dressing up, and making an Easter bunny mask can be an inexpensive and fun way to get them excited for the holiday. You can make bunny masks using paper plates, construction paper, and cotton balls for the tail. First, cut out two eye holes on the plate, then cut out bunny ears from construction paper and glue them onto the plate. Finally, glue on some cotton balls for the bunny's tail, and you'll have a fun and adorable bunny mask that your kids will love to wear.
Easter Craft Wreaths
Easter wreaths are a great way to decorate your front door, and they're also a fun craft idea for the whole family. You can use foam wreath forms, or even cut out a circle from cardboard and decorate it with tissue paper, ribbon, flowers, and other Easter-themed decorations. You could also try an egg wreath, where you use different shades of colored paper or plastic Easter eggs to create a unique design. No matter what materials you use, creating an Easter wreath is a fun activity that everyone can enjoy.
Easter Craft Chick Finger Puppets
Finger puppets are a fun way to bring your kids' imaginations to life, and making Easter chick finger puppets is a great way to celebrate the holiday. You can make finger puppets by cutting out felt or construction paper and adding a little bit of stuffing or cotton balls to create a 3D effect. Then, add some googly eyes and a beak with markers or stickers to complete the chick's look. This is a fun project to make with younger kids, and they'll love playing with their new finger puppet friends.
Easter Bunny Baskets
Easter baskets are a classic way to celebrate the holiday, and making your own basket can be a fun craft project for the whole family. You can use any type of container as your basket, such as a cardboard box or a wicker basket. Then, decorate it with Easter-themed stickers, ribbons, or even paint. You and your family can also add small toys, treats, or even homemade goodies to the basket, creating a personalized basket that is sure to delight.
Conclusion
Easter is a wonderful time to spend with family and friends, and these fun craft ideas are the perfect way to celebrate the holiday together. Whether you're making Easter egg wreaths, decorating eggs, or making bunny masks, these projects are sure to bring joy and happiness to everyone involved. As you plan for this year's Easter celebration, consider trying out one (or all) of these projects, and watch your family create memories that will last a lifetime.
Other Posts You Might Enjoy:
Tips To Décorate An Easter Tablescape For The Holiday
Execute Excellent Easter Egg Decorations
Share This Story, Choose Your Platform!