Easter is right around the corner, but it's not too late to decorate your home with Easter décor. Whether you have kids or not, there are so many options and things you can do to put yourself and your family in the mood for Easter. Here are some unique and beautiful Easter décor ideas for 2017.
Easter Décor Ideas For Your Home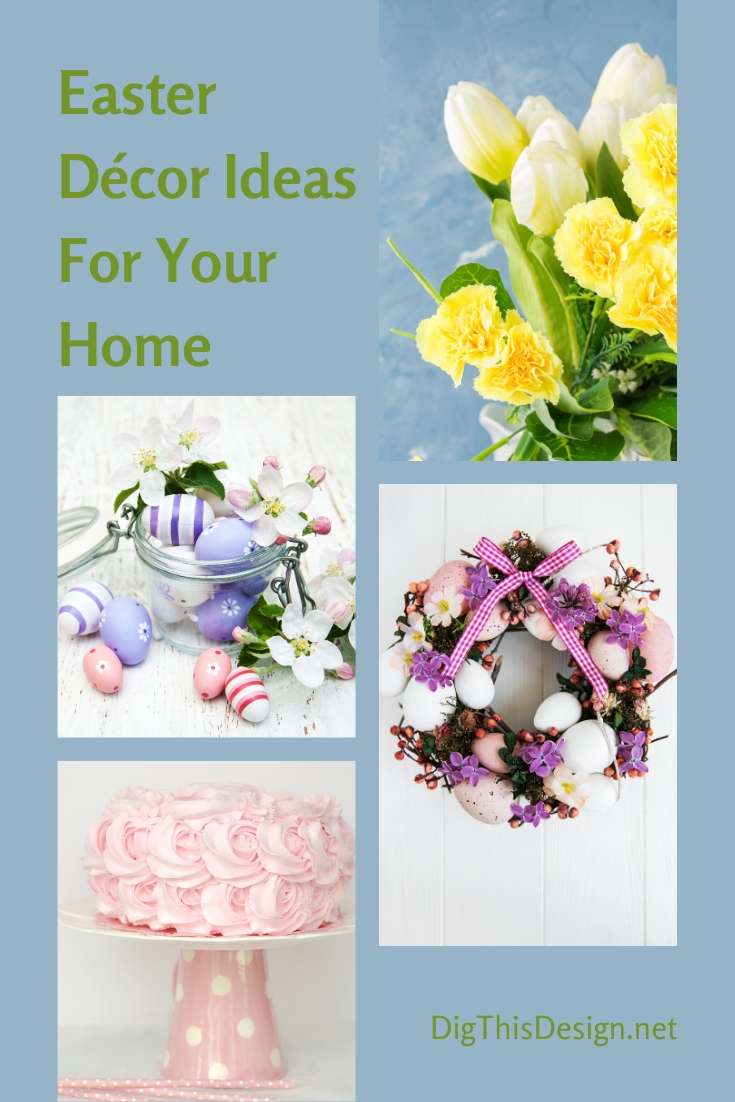 Flowers
Flowers are such an easy Easter décor to make use of. You can use one variety of flowers, or make a flower bouquet/arrangement using many different types of them. You can also use silk flowers if you don't want to care for real ones. Some popular types of Easter flowers include lilies, daisies, tulips, and daffodils. Put the flowers in a beautiful vase or mason jar, then set them on your table, dresser, or wherever you want. Add in some grasses or greenery to balance the color.
Bulbs in a Jar
Place some bulbs in a large jar and layer the bottom with neutral-colored Easter eggs, and loose pieces of dry grass. Use a piece of tweed to hold a picture or print of an Easter-themed image on it such as a rabbit. This is a beautiful and unique Easter décor piece that everyone will enjoy.
Easter Door Décor
Your door is the first thing that people see when they come to your home. There's no better way to show off your Easter-themed décor than by placing it on your front door. You can make or buy Easter themed wreaths that use seasonal flowers and easter eggs. You can even make a carrot door hanger using upside fake orange tulips and some greenery on top. This will be sure to impress any visitors or guests during the Easter season. A full tutorial can be found here.
Table Decorations
Most of us use our dining tables every day. It makes sense to have some Easter Décor there. Whether you choose to go for Easter themed tablecloths, napkins, placements, or plates and bowls, the choice is yours. You can even use doilies to create a unique Easter table decoration that will impress anyone who sees it. Changing up your table is a great way to get in the mood for this special celebration.
Wood Signs
Signs are a great thing to put around your house. However, they don't have to be made out of wood. If you are artsy, you can paint your own, or try to find a vintage one online. Etsy is a great place to find vintage signs. You can place these signs in your front entryway, or in any other spot inside your home. An alternative to wood signs would be buying a simple chalkboard frame where you can write or draw whatever you want on them. If you have kids, it would be a great way to include them because they could each draw something on the chalkboard.
Images Courtesy of Canva.
Other Posts You Might Enjoy
Easter Window Décor with Egg-Art
Share This Story, Choose Your Platform!