Artists have a great eye for detail for both their art and their art supplies. Of course, that's no surprise because artists love details. Sometimes, they care so much that a rare masterpiece is born.
In most cases when they work on their studio projects, it seems that their meticulous eye for details goes for anything. That includes how they size up a person they've just met. Read this article to learn what it's like to date an artist. So, there's no doubt that artists are choosy with the materials they use to practice their art.
For non-artists, all paintbrushes and pencils are pretty much the same. But artists know how to tell them apart and spend time researching for the right tool. In our modern world, that's easy because, with a click, you'll find reviews about anything including art supplies. Keep reading to learn more about the best place ever to buy art supplies.
Your Search for Quality Art Supplies Ends Here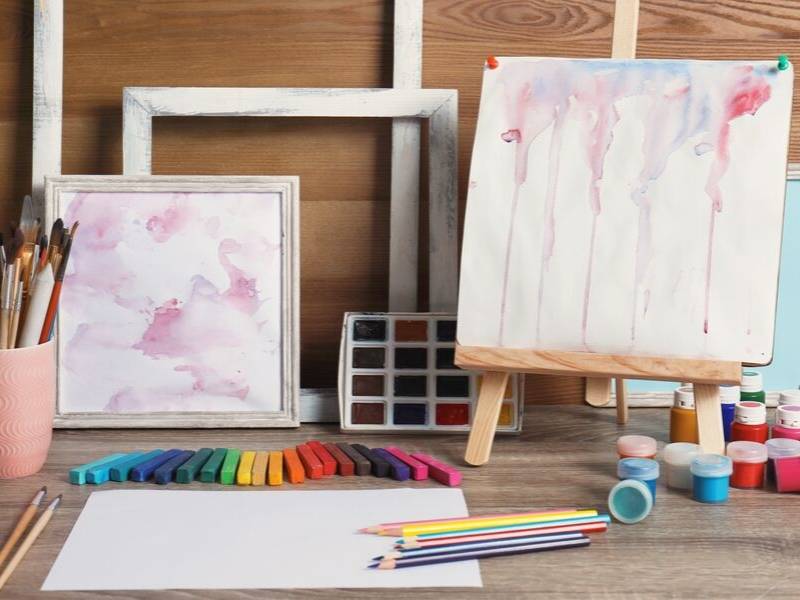 Dick Blick is a one-stop-shop for the largest selection of art supplies imaginable. Among its clientele are hobbyists, amateurs, professionals, teachers, and students. You read that right – it's for everyone. But, is it ideal for you? If you're a beginner, check this out first: https://www.thesprucecrafts.com/how-to-begin-painting-2578716.
Facts About Dick Blick
• Family-Owned Since 1911
Dick Blick Art Materials has been around since 1911 as a family-owned catalog business. Now, it is a chain of retail stores across several states in the US and is the largest art materials provider in the country.
Beginners and professionals alike find Dick Blick's wide range of art supplies delightful to choose from. They provide over 90,000 products which means you'll never run out of materials for your fantastic projects.
Artists also hate spending time visiting every shop that offers a specific type of tool. That time is better spent on making actual progress for your project. So, if you're an artist, you're going to want to tune into Dick Blick.
• Shop in Person or Shop Online
The shop also offers the convenience of letting the customer choose whether to visit the physical business or make an online purchase. You might enjoy getting your supplies delivered to your front door or you might want to go to the store and feel the tools with your own hands. Then, you either purchase at the store or go home and purchase online.
• Competitive Pricing & High Quality
Their prices are competitive with other art supplies stores. But because they are so wide-spread they are able to give their clients the best deals for their money. Quality art supplies are never inexpensive. But, that's because they're worth it. We believe you'll love Dick Blick art supplies for their affordability and high quality.
Whether you are a budding artist or a professional, we hope you find this information useful. Also, we'd love to know in the comments below about where you shop for your art supplies and the quality of the service you receive. We've also included other interesting information below.
Post image courtesy of Canva.
Other Posts You Might Enjoy:
Add Flair to Your Room with Abstract Floral Art
5 Economical & Easy Ways to Elevate Your Home Décor
6 Inspiring Glass Countertops for Your Kitchen or Bathroom
Share This Story, Choose Your Platform!