If you want a way to create a dramatic design, consider adding geometric decor to an area of your home because they are definitely trending now. Especially those in modern metallic finishes and simplified, oversized shapes.
But this isn't a passing trend – it is going strong now and in the near future. Keep reading to learn the origins or geometric decor and ways it is in use in today's homes.
Add Geometric Designs to Your Decor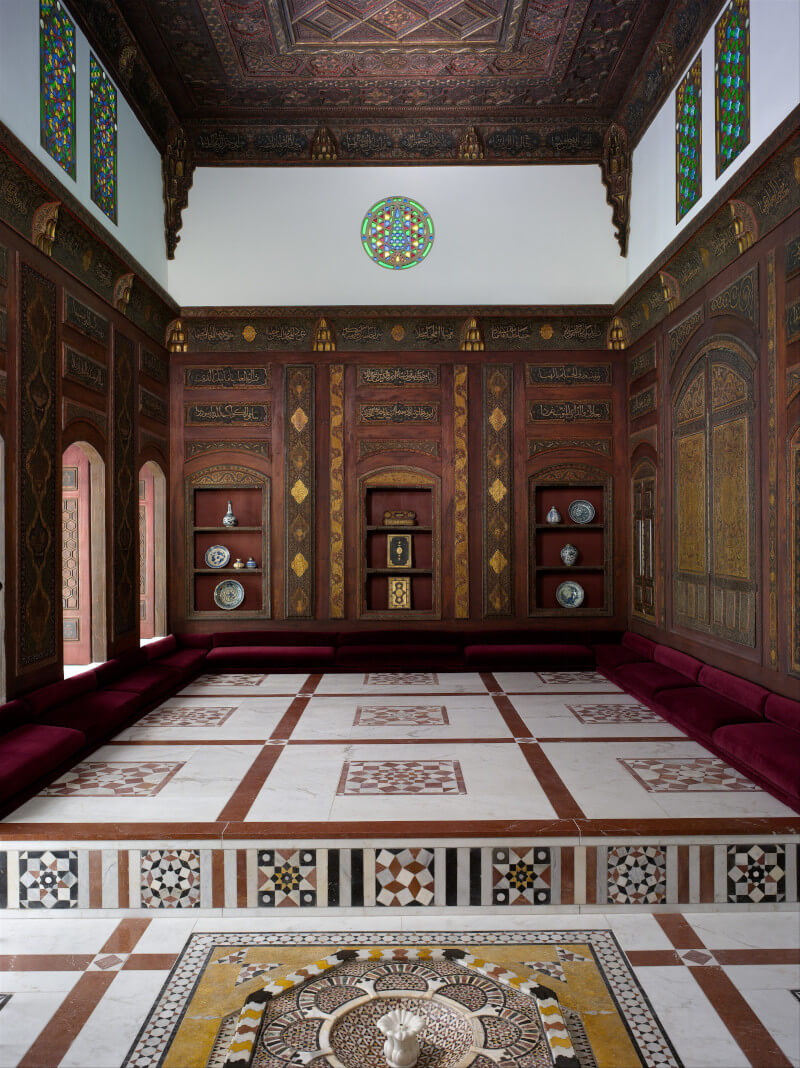 Damascus Room dated AH 1119 AD 1707 • The Met
The Historic and Enduring Appeal
Geometric decor finds its origins in ancient tilework used to decorate everything from Islamic archways to Roman floors. Thousands of tiny tiles were used to create intricate, colorful patterns. But these tiny tiles would take many centuries to make it into the home of anyone short of royalty.
Instead, these geometric patterns inspired other types of decor. In the Roaring 20s, the Art Deco movement took hold, and with it came nature-inspired, dramatic stained glass, wallpaper and other decor in deep hues and rich colors.
The patterns of the 1920s floated in and out of fashion in later decades, but geometric patterns remain constant. In the 1950s, they arrived as space-themed repeating motifs. Meantime, in the 1960s and 70s, florals dominated. Geometric patterns remain a hot trend today, though new styles and colors continue to manifest in the world of decor.
The Versatility of Geometric Patterns
Today, geometric patterns decorate home interiors come in many ways, shapes, sizes, and hues. For example, try an oversized herringbone pattern on a living room rug. Next, how about a modern art piece that features tessellating shapes in an abstract design? Then, consider a boldly tiled shower wall in stunning colors or even clean whites and grays.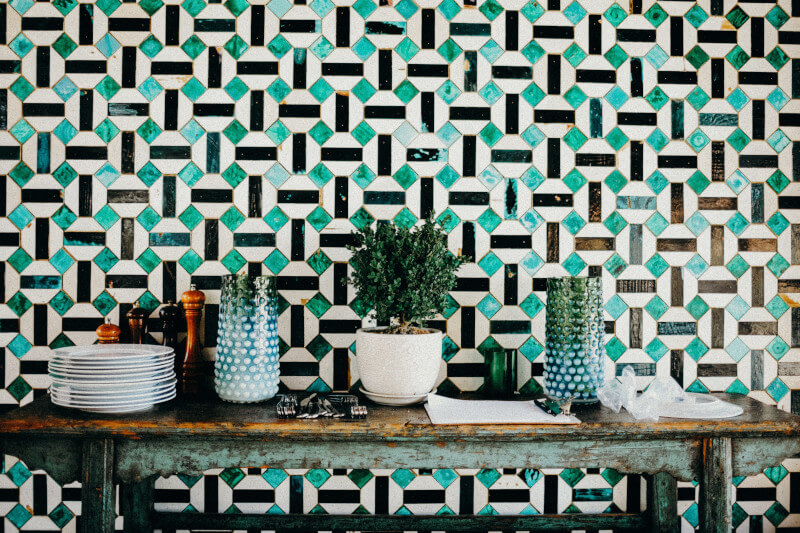 Photo by Liana Mikah on Unsplash
Additionally, the three-dimensional patterns of recent years give geometric patterns a fresh new look for modern homes. Moreover, with a chic metallic finish in shiny silver, muted gold, or a classic matte black, you get a fantastic look that is both modern and timeless.
How to Select Items for Your Home
Unless your style is all-out retro, choose modern ways to utilize geometric patterns in your home decor. If you dream about modern, minimalist decor, then, a geometric pattern of furniture fabric is a great choice. Or, a trendy metal drop light in muted, matte gold makes for a great accent piece. Furthermore, you may complement it with one of many affordable living room sofas from Jerome's.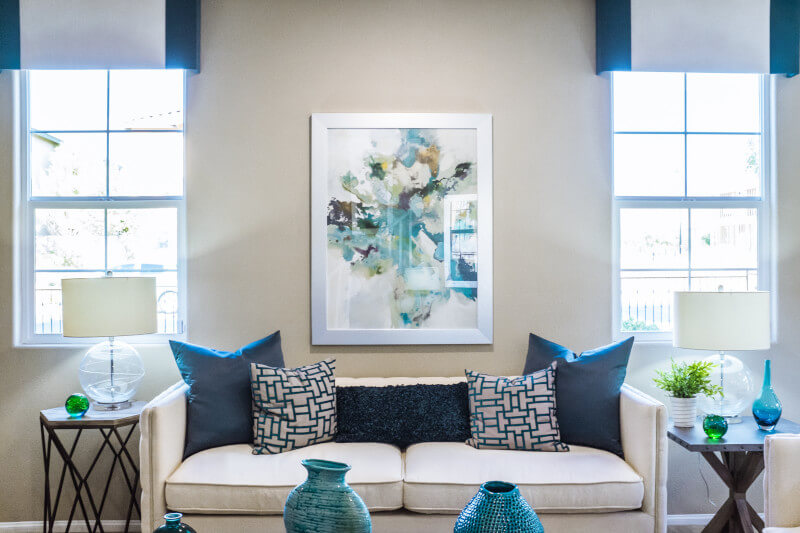 Photo by NeONBRAND on Unsplash
If you want something a bit more exciting, mix and match patterns and colors with a variety of pieces featuring geometric patterns for a fun, laid-back feel. To keep from overwhelming your space, choose large patterns that are less busy. Additionally, always stick to your overall color scheme.
Use Geometric Decor that Works for You
Some geometric designs stand out more than others and it might be difficult to work it into your existing designs. But don't let that stop you because geometric patterns are easy to adapt to a wide variety of home decors.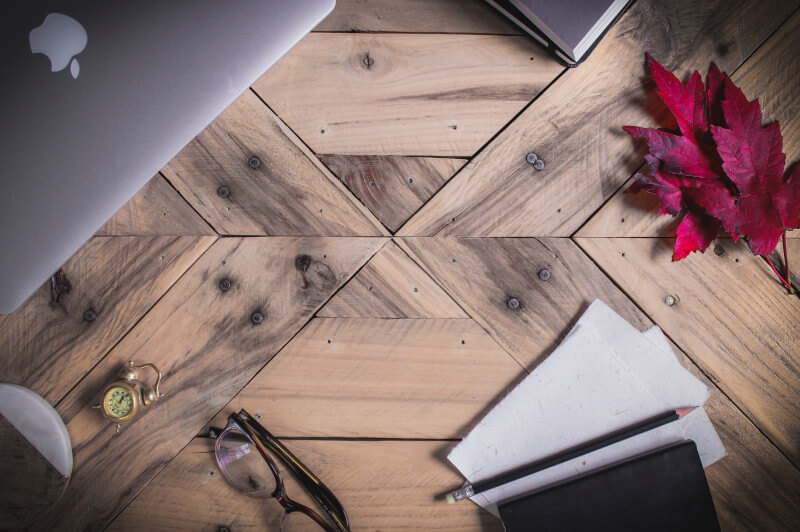 Photo by Thought Catalog on Unsplash
Whether you find your inspiration in the patterns of decades past or prefer a more modern take, it's easy to make geometric patterns your own and use them to create interesting focal points in every room of your home.
Other Posts You Might Enjoy:
How to Add Graphic Art Designs to Your Home or Business
3 Skillful Tips to Add Art to Your Home Design
How to Make Your Bedroom Art Unique
Share This Story, Choose Your Platform!