Epoxy resin has provided almost limitless creative ideas for professional designers and home DIY-ers. It's a flexible material that you can mix and mold to create different eye-catching art pieces. 
Adding some resin art to your home is a fun way to make it beautiful and artsy. Some resin pieces here and there add a splash of color that makes any space feel more alive. You may even incorporate them with your existing furniture pieces. 
Here are 12 ways to beautify your home with resin art divided into two categories: resin art decorations and functional furniture pieces. 
Resin Art Decorations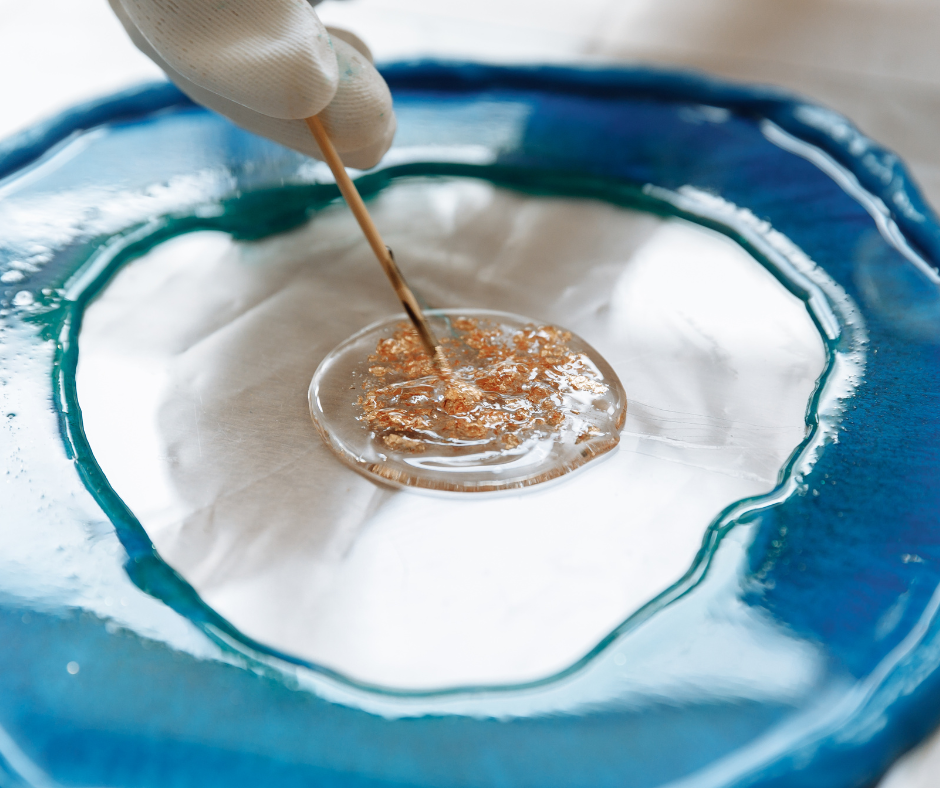 Decorating a space with resin art is one way to add intricate details that beautify a home. Some of these ornaments are: 
1. Dried Flowers And Resin Coasters 
Resin coasters are functional and decorative pieces you can add to your kitchen and dining space. You can create these at home using a clear epoxy resin, mold, and some dried flowers to add colors. You can navigate to this site to get your resin art supplies. 
2. Ocean Design Resin Wall Clock 
Typically, one may only look at a wall clock to tell the time. However, you can make it an interesting art piece through the resin. You can purchase a resin wall clock with an ocean design, or you may create one yourself.  
3. Resin Table Lamp 
Table lamps are a simple yet appealing decorative piece that can beautify your living room or bedroom. You can mold and shape resin into designs and shapes like a gemstone, sphere, or a simple cylinder. The resin softens the light and creates a subtle glow. It's perfect for making your home cozy and relaxing.
4. DIY Tabletop Tray 
If you're looking for a simple DIY resin art, making a tabletop tray at home is a fun project. Get some epoxy resin of your preferred colors and mold. You may also incorporate some gold flakes, rhinestones, dried flowers, and other bits and pieces you'd like to add. 
5. 3D Letter Ornaments 
Letter ornaments are ideal for decorating console tables. Besides, these are easy to DIY. You can choose the classic 'home' and 'love' 3D letters, but the options are limitless. You can display any word that represents what you love to personalize a space. 
6. Colorful Plant Pots And Vases 
Adding plants and flowers makes a home feel organic and close to nature. You may create some colorful and artsy pots and vases for these natural elements to make them pop. These are also easy to DIY at home. 
Functional Furniture Pieces With Resin Art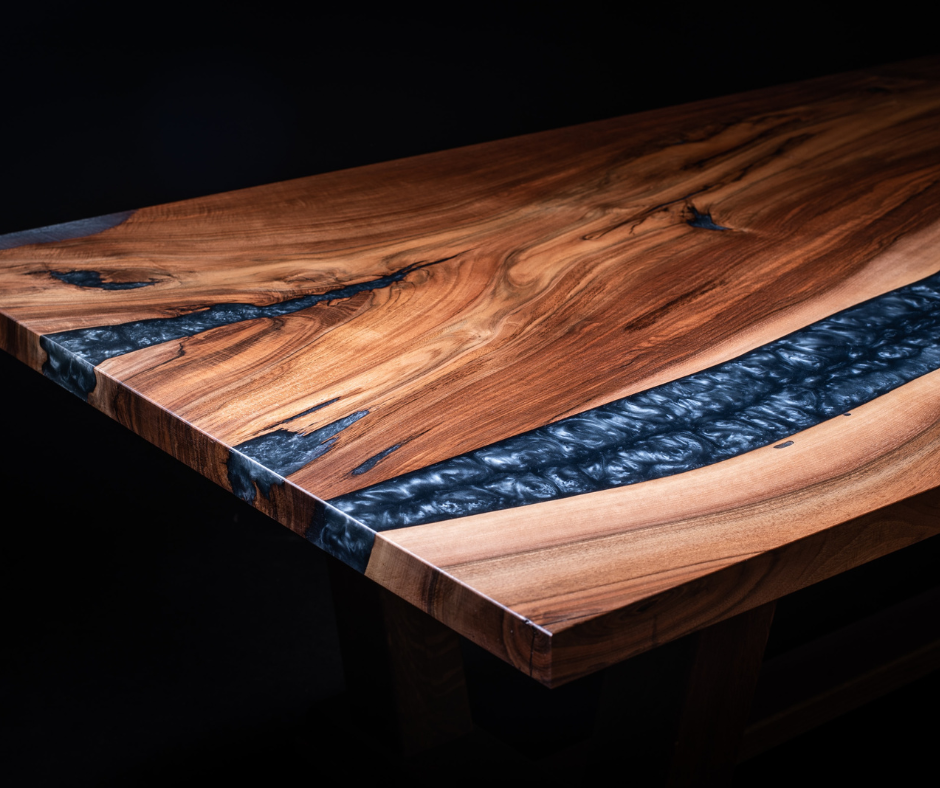 Functional art adds a different level of creativity to a space. You can make your home beautiful and unique by adding some of the following furniture pieces with resin art:
7. Wood And Resin Dining Table 
A wooden table with a river resin design at the center is a classic furniture piece, but you can always create other designs to match your home's interior. You may also apply a clear epoxy resin on an existing wooden table to add gloss and shine while maintaining the wood's natural look. 
8. Artsy Resin Countertop 
Epoxy resin is an affordable countertop material. It's waterproof, so you don't have to worry about liquid stains. You can also customize it to look like marble or granite. If you're remodeling your kitchen, you may consider an artsy resin countertop to make your kitchen colorful. 
9. Irregular-Shaped Resin Coffee Table 
An irregular-shaped resin coffee table is a living room accent piece. You can mix different colors to create a tabletop that looks like a painting. Then, you may use black metal for the table legs for contrast. Resin is tough when completely dried, so you don't always need to use wood to hold its shape. 
10. Wooden Headboard With Resin Accents 
The bed is the centerpiece of a bedroom, and the headboard can make it look like an art piece. Adding a wooden headboard with resin accents is perfect for balancing natural and artificial elements in your bedroom. You may also craft the whole headboard with resin painting to add life to a dull space. 
11. Wood And Resin Bar Stools 
We do not limit wood and resin combinations to tabletops. You may also find bar stools with resin designs that showcase a subtle yet sophisticated design. Adding these to your kitchen can bring some textures and colors to contrast clean and flat surfaces. You may also use them in outdoor living spaces. 
12. Glowing Resin Bar Table 
A glowing resin bar table is a statement piece that can make your home look creative and luxurious. This bar table is best created with clear epoxy resin. However, you may also mix some colors, glitter, and other design elements. Then, add some diffused light strips on the edges. Because this is an advanced project, it's best to have it done by professionals. 
Conclusion 
There are countless ways to beautify your home with resin art. Epoxy resin is an excellent medium to express your love for design and show off your creative side.
Other Posts You Might Enjoy:
How To Choose the Right Wall Art for Your Home
How To Create a Masterpiece of Fluid Art
Achieve a Classy Black and White Gallery Wall
Share This Story, Choose Your Platform!