The designer in me is drawn to color and Steven's work caught my eye in a good way, it evoked human emotion. Isn't that what art should do? There is something about abstract art that is alive and full of energy. When I attend art shows I find myself studying and pondering over the contemporary pieces wanting to find the message and if I don't I am satisfied with creating my own. Steven Manolis is the type of artist whose work makes you think.
Steven studied under Wolf Kahn, a legendary artist known for his combination of Realism and Color Field. He attributes his artistic development to his lifetime friendship and twenty-five years of one-on-one private lessons with him as his mentor. Through this student teacher experience, he learned the dynamics and the beauty of color combinations along with the language created by it.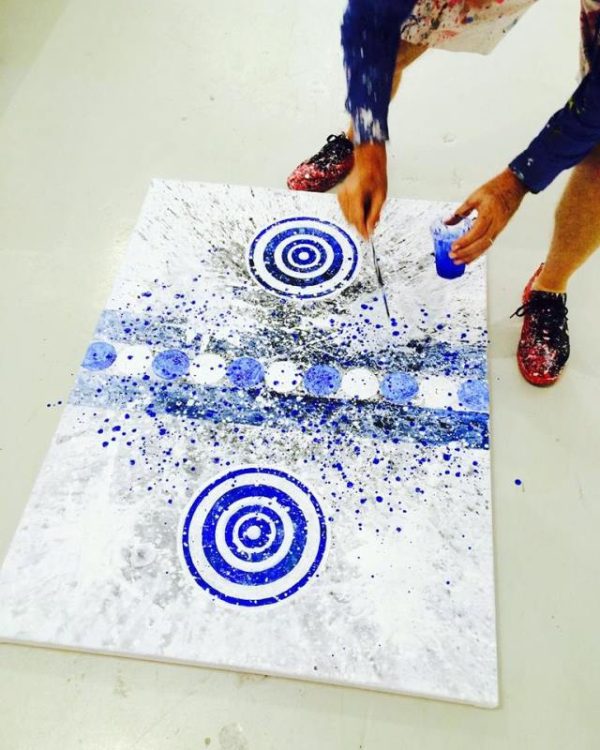 Steven Manolis – In His Own Words
"My paintings are always an expression of conflict between simplicity and complexity. I start every painting with a natural unstructured plan. Then I keep adding on, going further with each image. More often than not this process quickly leads to either a visual conflict/problem or worse yet, having already gone too far. When this occurs the visual conflict needs to be resolved. Crucial to my approach is the process of solving the visual conflict. I contemplate it in my mind with a game plan and then undertake the actual solution." ~ Steven Manolis
I can relate to his process being much like my own with a new design project. I start with a room, that being my canvas, and begin to solve the design problem until I find the solution. This is my favorite part of my job, the creative process.
Happy Birthday America Series by Artist Steven Manolis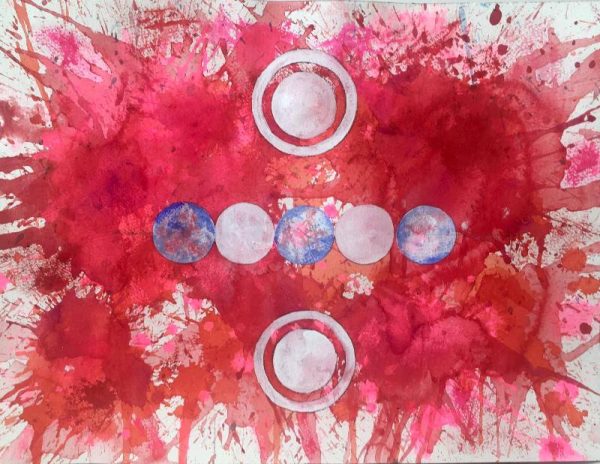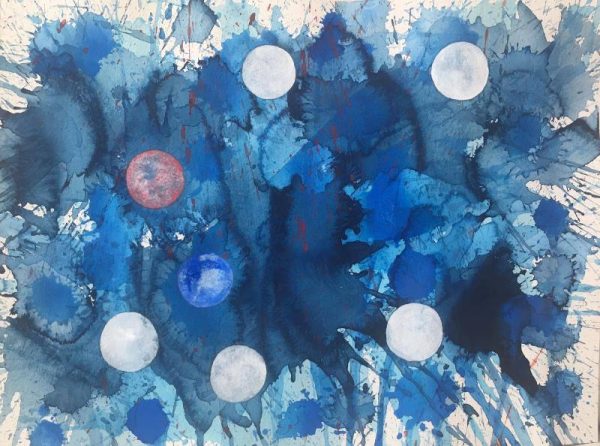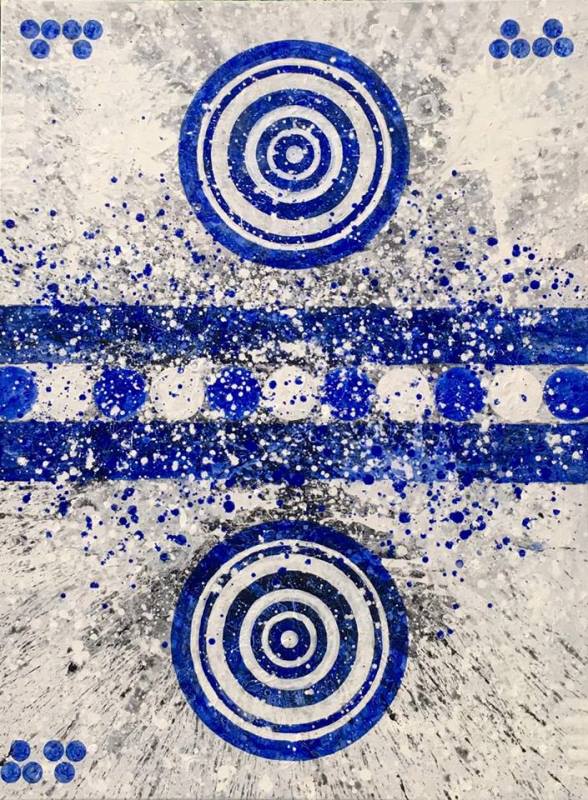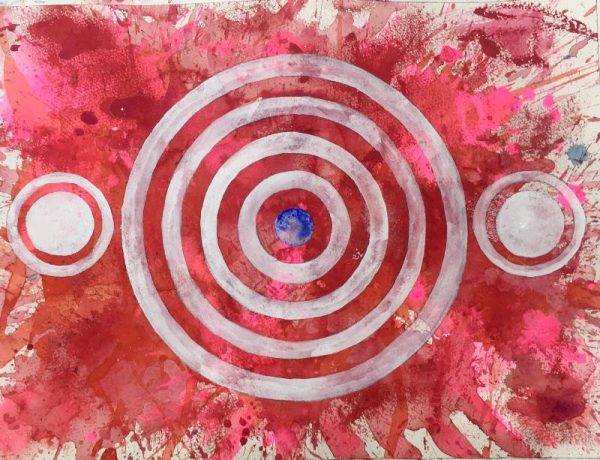 Happy 4th of July!
I wish everyone a safe and happy 4th of July weekend. I hope you will take the time to celebrate our beautiful country and honor all of the men and women that are standing up for our right to freedom!
Other posts you might enjoy:
Clean Drink Happy Hour Celebrates The 4th Of July with The "Pear Sparkler" & More
Share This Story, Choose Your Platform!