I just got back from a fabulous event, The Designer Summit put on by Monogram Appliances. This was not just a trip to learn about the latest and the greatest from Monogram Appliances, it was a gathering of 80 top designers and architects from around the country brought together to expand our community and consider what Empathy meant to us. I think we all consider ourselves empathetic but are we always? Do we always see and understand our clients, co-workers, and partners from the industry's point of view? This was a nice reminder that we all should consider the other side's point of view. Many times we get so entrenched in our ideas and philosophies that we forget to listen.
Monogram Appliances Designer Summit 2017
A Walk Down 4th Street, Louisville Ky.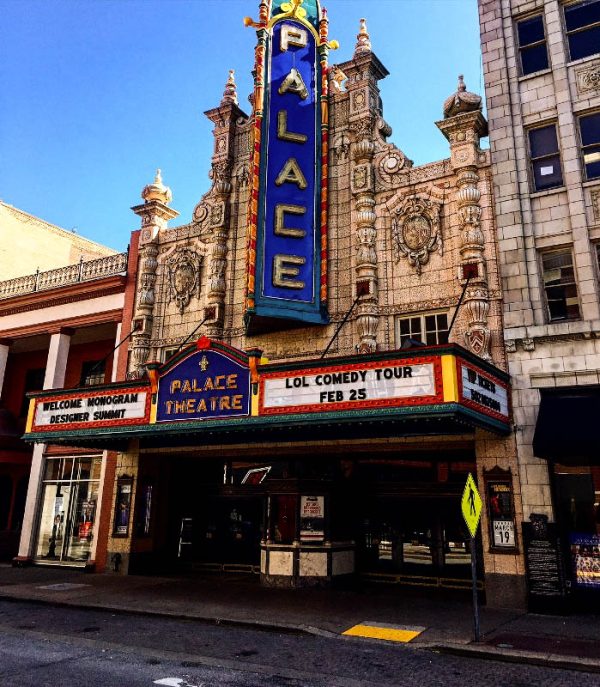 I arrived in Louisville a day early and got to walk around downtown and as I was exploring I found The Palace Theatre which I had read about while looking through my itinerary for the event. The marque said, "Welcome Monogram Designer Summit". Our first night was scheduled at this lovely old theater and I was thrilled. Built in 1928 and designed by John Eberson in a Spanish Baroque motif.
After a lovely dinner, we moved into the auditorium to listen to Jane Freiman: Director, Campbell's Consumer Test Kitchen. She spoke about how they have to really understand their customers to know how best to serve them. Jane talked about how they build the test kitchens to create a mock up in the life of particular cultures to really feel how they live and what they feed their families in order to best meet their needs.
Next was a talk with Ben Harris, Founder / CEO of DROP, an interactive app that empowers people to be successful in food preparation. He says that most people that do not cook don't because of the fear of failure. By giving them easy solutions to prepare meals they are able to gain confidence and enjoy the experience.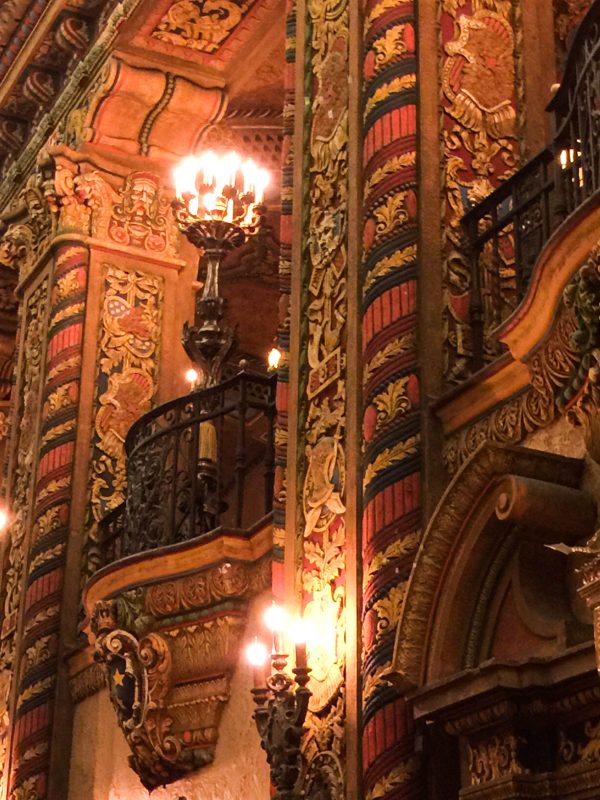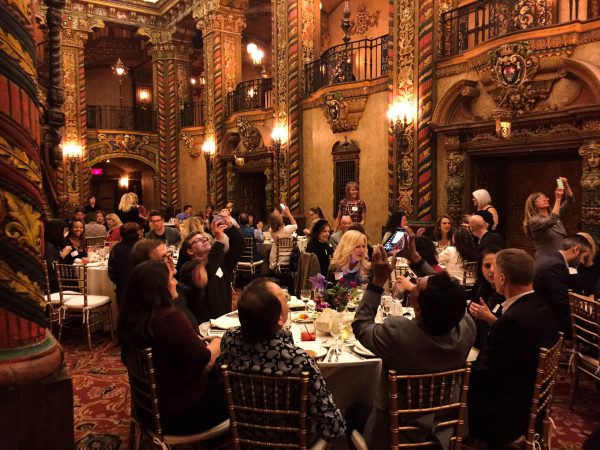 Networking with Old and New Friends
The next day the designers began arriving and I was happy to see old friends and meet new ones. My old K+B Insider pals, Alberto Villalobos Renjifo, Young Huh, and I couldn't wait to check out the local southern cuisine and try a medley of flavors together.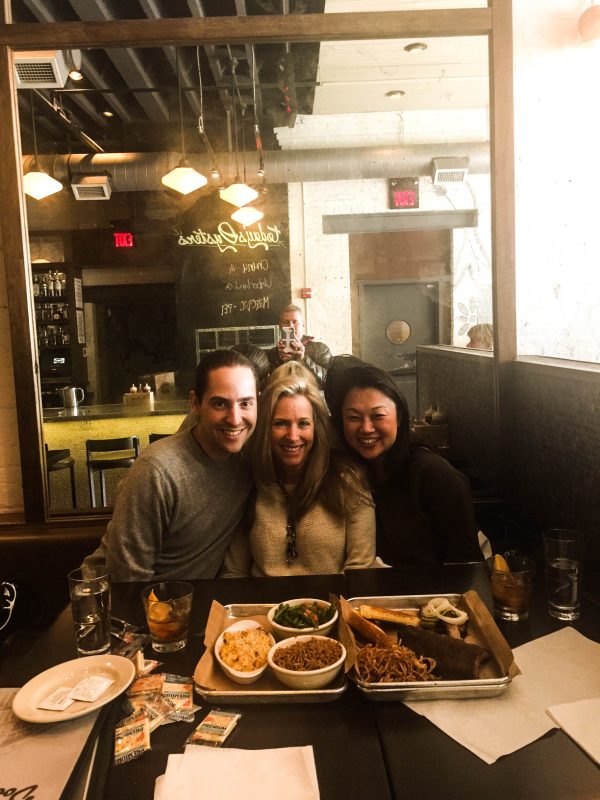 Practicing Empathy at The Speed Museum
Our first full day together was spent at The Speed Museum where we got to enjoy the beautiful art exhibits and listen to inspiring talks on what it means to be empathetic to others. A short film was shown to us about what individuals might be experiencing in a hospital environment and causing many of us to literally shed tears. Taking a moment to walk in another's shoes helps us to empathize with people around us and take a more positive approach to their ideas.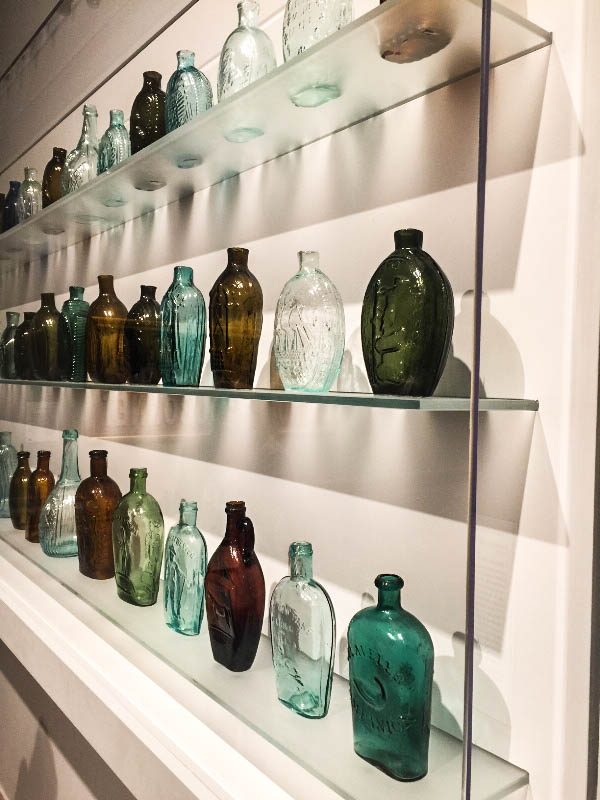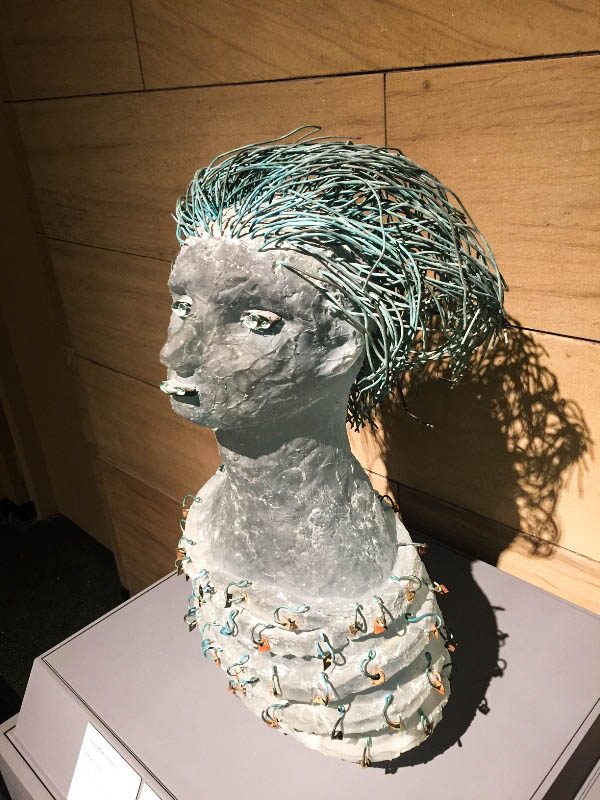 Along with viewing great art we dove further into discussions on empathy and broke out into teams where we did interactive assignments meant to help us understand our clients better and how to get out of our own head and into someone else's, creating empathy for others. As designers, many of us wanted to take control and push our ideas, but due to the lessons we were learning at the Monogram Designer Summit we were able to take a step back and listen to others in our group, a great lesson to apply to our business practices. Monogram Appliances was masterful in developing this practicum scenario we could learn from.
Hermitage Farms, a Part of Louisville Horse Culture
Dinner was at Hermitage Farms, a thoroughbred horse farm that celebrates a number of champions including Kentucky Derby, Kentucky Oaks, and Breeders' Cup winners. It was such a treat to be at this beautiful property to get the feel of the horse breeding culture.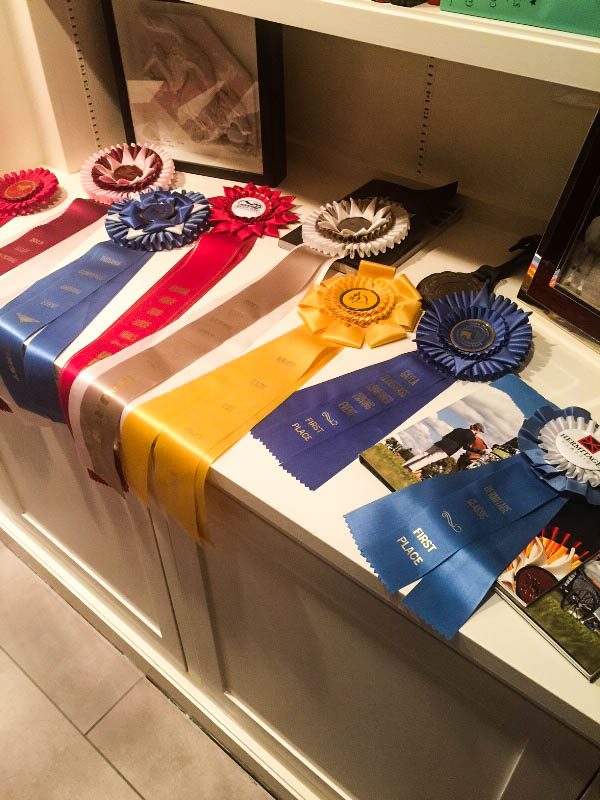 Many thanks to my friends at Monogram Appliances for including me in this awesome experience. I walked away with many new practices I can apply to become a better interior design professional.
Images by Patricia Davis Brown Designs, LLC.
Other posts you might enjoy:
NKBA 2016 Design Competition Best Kitchen Winner
Fashion Week, Jason Wu and Brizo – Stylish Eye Candy
KBIS 2016 MOST Interesting Product Finds
Continuing Your Education as a Professional Makes You the Best At What You Do!
Share This Story, Choose Your Platform!