Professional development has always been important to me and I attribute it to the professional that I have become. Opening my design showroom when I was 29 was a huge and scary step. I could have never done it without the confidence I had developed through the NKBA University courses that helped to mold me to become a business owner.
What Does Continuing Education Do?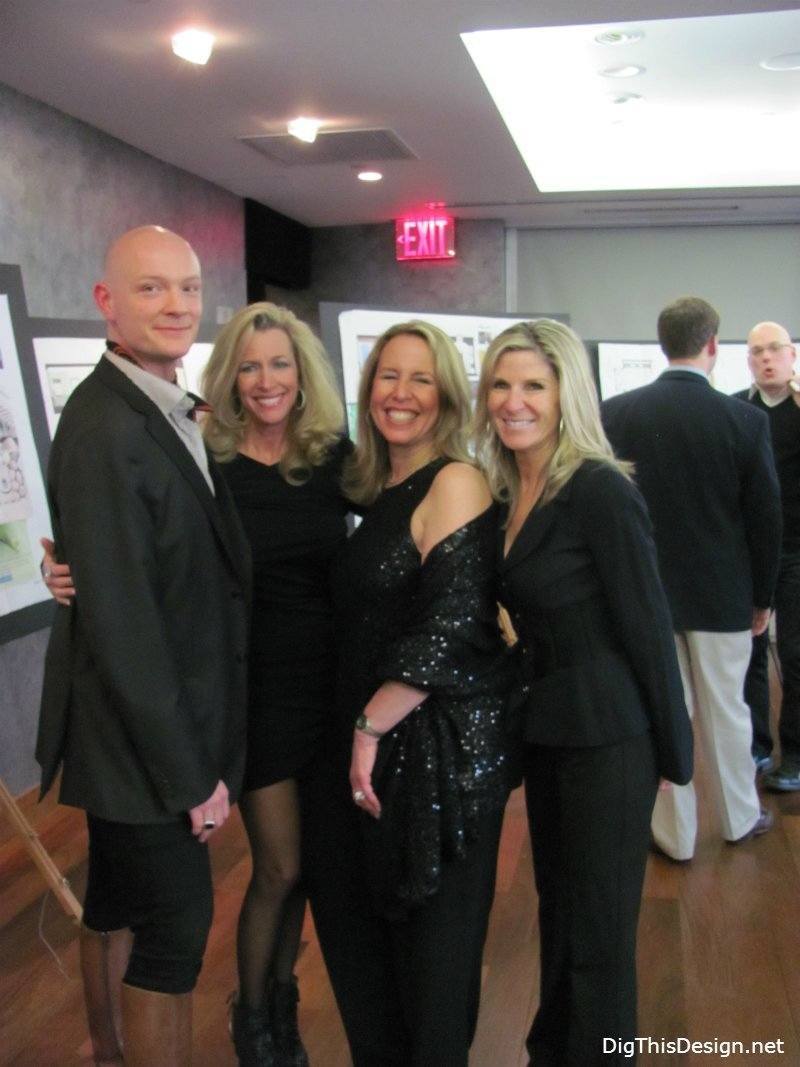 Builds Confidence
You can not fake knowledge! Knowledge is a wonderful thing, it empowers you and is a necessary ingredient to success! No matter how long I have been an Interior Designer I know there is always room for growth. Don't pass on continuing to expand your expertise. Things change and industries evolve, so keep learning to stay ahead of the game.
Builds Client Confidence
Anybody hiring a professional is a savvy client and they expect the professional they hired to be knowledgeable and capable of coming up with original ideas for their project.  Education gives you the tools to step out of the box to create great design. Not only do you become a better designer, you also become a better business person. I also take courses on business, that teach me better management and communication skills, which help me to interact with my clients better. Taking marketing courses has really paid off for me by allowing me to expand my brand internationally and this gives my clients a sense of confidence in knowing I am recognized internationally.
Improves Your Professional Skills
I learn something valuable with every continuing education course I take that I apply to my business model. Years ago, I decided to study lighting design because I experienced difficulty showcasing my work when a bad lighting plan changed colors and caused unsightly dark spots. I also saw the value in studying lighting when clients expressed their need for that service. I applied lighting design to my business model and this service has become one of my niches that clients want and need. This skill allows me to handle all aspects of my client's design; they are willing to hire someone that can do it which adds value to my company.
Helps You To Identify What Path You Want To Pursue In Your Field
There are so many paths you can take in the design industry. Continuing education helps to give you a glimpse into many of these specific paths, allowing you to either expand your business or narrow the scope of your services. This is a valuable journey in self-discovery. This is how you can find a niche that you are really motivated to excel in or one that has low competition that your market is wanting, such as with me and lighting design.
Builds a Community of Professionals
Jonathan Legate, Patricia Davis Brown, Leslie Fine, Lori Gilder
Networking is so valuable in every career. Sharing space in an educational forum helps you to develop relationships with like-minded professionals. Throughout my career, I have built my community through the people I meet and network with at courses, industry shows, and social media events.
I am so proud to be one of the semi-finalists for the NKBA U Professional of the year. Please vote for me for the people's choice award.
Share This Story, Choose Your Platform!