Finding the best 3D rendering software for you might be a bit tricky because your decision sits on three pivotal elements. The first is the ease of use because there are some amazing programs out there that can create photo-realistic designs, but they are harder to operate than a Boeing 777X aircraft. The second is the intended use because the content for online marketing will differ from the designs you show potential clients. Third is your skill level and the amount of time you spend on each creation. If you have lots of skill and lots of time, you can use any old software and still come out ahead. If you are worried about rending hardware, then you can seek advice from a rendering service, but in the end, the decision is yours.
Top Picks in 3D Rendering Software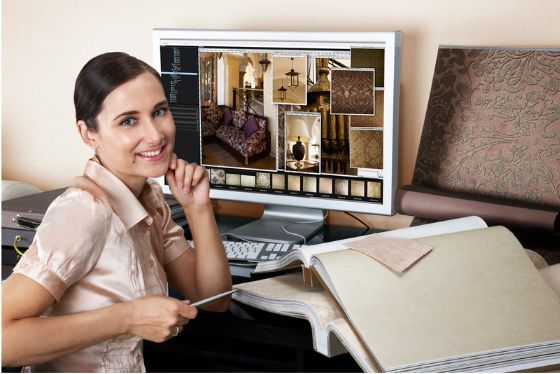 Blender.Org
If you are coming from a place where you want full control, then Blender is the answer. You can also add moving and interactive elements too, like showing people what it would look like if the fireplace were running. Though the Blender platform may seem daunting at first, you can set up several templates and work on hundreds of your designs. This means that instead of starting with a blank canvas every time, you are dressing an area with assets you bought or created yourself. Blender is for people who have the skills, and who are looking for tip-top quality, as one may see in an expensive marketing campaign or portfolio for a company seeking investment.
AutoCAD LT, the Most Popular 3D Rendering Software
You can use exact measurements and geometry with Blender, but AutoCAD LT makes it far easier. Plus, many designers are already accustomed to this 3D rendering software and how it works, so the learning curve isn't as steep. The final designs you get will not be top quality, and they will look like other people's designs, but this isn't always a problem. If you are kitting out a room for a client and they want an idea of how it may look, you can cook up something with AutoCAD and have something to show the client within hours. Perhaps the biggest benefit of this program, besides the fact that you probably already understand CAD software, is that the people you work with will understand it too. It is the sort of program that makes collaborative design (and remote collaboration) a lot easier when you are dealing with other professionals.
SketchUp Pro
This is a child's toy compared to programs like Blender, AutoCAD LT and even TurboCAD. However, the developers keep trying to innovate to make it better, and much of what they are attempting is in the correct direction. For example, the 2D design program does make it quicker to bash out a design within a few minutes, and their attempts to create virtual-reality compatible software is certainly something that will be valuable in the future. They even have a function where you can estimate how much energy will be used, how the heat will escape and so forth. Again, at the moment it is the bland pop music of the rendering software sphere. However, the tools and the way they are taking this software is up-and-coming. Future users may view SketchUp Pro developers as the thought leaders of our time.
TurboCAD or AutoDesk 3DS Max
These two get a mention because if you work with architects or other interior designers, you have probably used one of these programs. TurboCAD has been rushing to catch up to AUTOCAD LT, and they are getting closer thanks to their UI changes and photo-realistic textures. AutoDesk 3Ds Max is starting to tire. It used to have the best graphics around, but in the era of the PlayStation 5, the AutoDesk graphics are less impressive. It isn't actually a bad piece of software, it is very powerful, but it has just entered a stage in its lifespan where it isn't good enough to justify its massive monthly fee.
Still, if you are used to using TurboCAD or AutoDesk 3DS Max, then they are still fine ponies to ride home on. You just may want to consider dabbling with a few other programs in case these two lose the 3D rendering race and end up as forgotten as Sierra's CompleteHome and Compton's Bob Vila's Home Design. Also, if you get the chance, go take a look at, Autodesk's Planix Home Designer 3D Deluxe from back in the day. In comparative terms, using that software was as easy as picking your nose with an active wood drill.
Other posts you might enjoy:
Studying Interior Design: Tips and Benefits
How to Design Your YouTube Banner
How to Effectively Build a Marketing Design Team in 2022
6 Billing Methods for Interior Designers
Share This Story, Choose Your Platform!