Studying Interior Design at the college level is an exciting opportunity. Learning how one can transform a space to bring together practically and function is rewarding. Before you start practicing any profession in this world, education qualifications and experience are necessary not only to pass an interview but also to gain theoretical and hands-on experience and acquire requisite accreditation. 
Tips for Studying Interior Design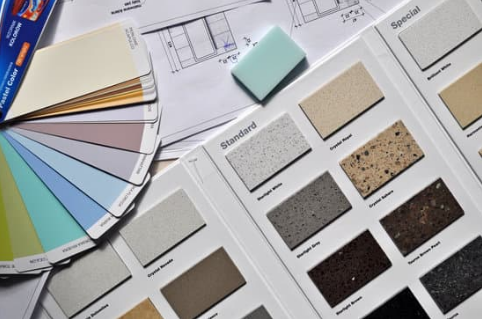 Here are some ways to begin your education in Interior Design, as well as benefits and tips for studying.
Paths to Studying Interior Design
Although each country or state has specific criteria for becoming an interior designer, the first traditional step is going to school. Before you enroll in classes in any college or institute, it would be best to know your options. Here are some ways you can begin your college education path for Interior Design.
Start With an Associate Degree: An Associates Degree takes ideally two years to complete. With this degree, you can begin to learn the basics of Interior Design. Ideally, most courses focus on teaching students how to utilize computer-aided design (CAD) software, build 3D models, and draw sketches, besides understanding the history and theories of interior design. Since you will be responsible for selecting the best furnishings and materials to meet your client's needs, this degree will expose you to various furniture technologies and construction practices.  This is the best place to start because you can grasp the basics and find a job to begin to get some experience.
Acquire a bachelor's Degree: Depending on your college or school, you might take three to five years to graduate.  The bachelor's degree would ensure that you consider the psychological and social needs, acoustics, lighting, and traffic flow of a place and its occupant in designing. After graduating in this field, you must pass the National Council for Interior Design Qualification (NCIDQ) exam to get a practicing license. However, anyone sitting for NCIDQ must have on-the-job experience for a minimum of two years. Although this license will open many doors for you in the USA and globally, you might need additional certification in some states.
Use Online Resources: Perhaps getting a college education isn't in the cards for you right now. Don't fret because of the available professional help on the Internet, either free or at a small cost. To begin with, you might opt to watch free tutorials on YouTube. Ideally, this would be the best option for individuals without the ability to pay school fees. Also, think about getting a job or internship in the job field to help begin building experience. 
Benefits of Studying Interior Design
Entrepreneurship Potential:  Interior Designers have unending opportunities for starting a firm in urban and rural areas. With expertise and knowledge, some tips for raising capital include forming a partnership or saving by working under someone because interior jobs are readily available. 
Opportunities: You will work on challenging and engaging tasks that gauge your commitment, patience, creativity, and relationship with clients. In particular, working with other professions as you try to balance clients' expectations, budget, and time is requisite. 
Study Tips
Since you might be unable to access the library daily, you should consider making your room conducive for personal study. Here are tips to help you:
Select a well-lit corner or place when doing any work.

Keep any study materials around; include

books

and other reading and writing materials you will need.

Ensure sockets and ports are accessible for plugging in your laptop, or computer.

If you need help with any assignments doing assignments consider contacting an

assignment writing service

. This custom writing service has a team of experts who specialize in interior design and are ready to offer professional assistance.
Other Posts You Might Enjoy
6 Billing Methods for Interior Designers
Defining Characteristics of Coastal Interior Design
Growing Your Interior Design Business
3 Ways to Protect Your Interior Design Proposals & Presentations
Share This Story, Choose Your Platform!