Getting your own place to live has its perks. You now have control over some living space; it might not be much but you get to dictate what happens in your little corner of the universe.
The internet means that your niche tastes (we know you have them) can be satisfied. There is a tension between those who enjoy good value and the clean conformity of high-street shopping and styles. But for many they are not represented in shopping centers. That is not to say that there aren't niches within the niche. People who play computer games are just as tribal, probably more so, with each other than with those who don't.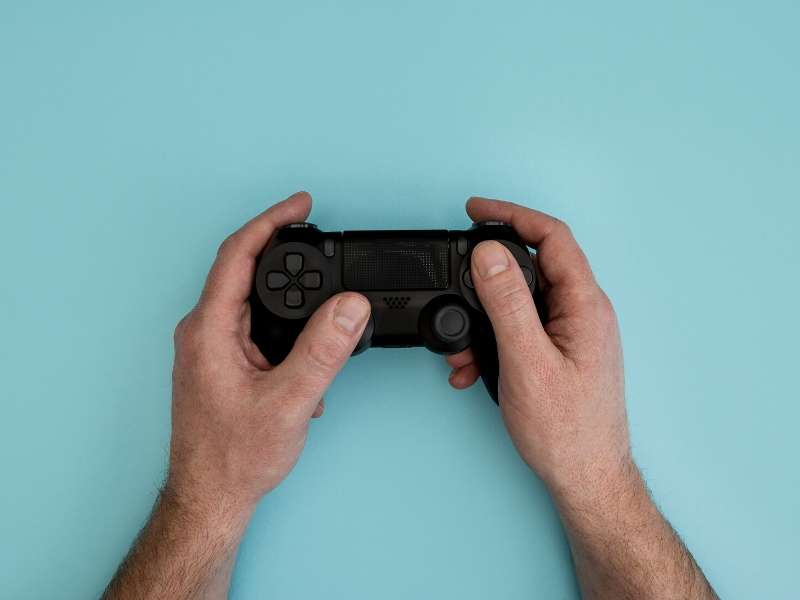 Crowded Cables & Bright Cubes
Regardless of console based rivalries there a few things that unite this crowd. Cables. They are just waiting to be made extinct. Keep your cables separated with this laser cut storage device. You can store up to 8 different ones, sayonara tangles.
Late nights at a screen can be blinding. Take the edge off the blue computer light with a warmly glowing Minecraft-inspired cube and drift off thinking about blocks.
This great light will make you feel like Mario. Using the fabled punch (don't try and do it with your head) to turn your lights on and off is a novelty at its finest. Essential for the die-hard Mario fan who wishes life was lived with fewer bits.
DIY Project
When all the boxes get to be too much and you need some quantum entanglement to see you through these portals bring a bit of infinity into your life. Games are all about cool looking stuff, things that come from technology so advanced it is magical or magic so thoroughly examined that it is science. These Portal inspired mirrors make a nifty DIY project.
Cats, video games, and the internet. The Holy Trinity of this era. The picture shows how multipurpose the boxes are, they can hold the weight of a small cat with apparent ease, so that's got to be a few books or game cases. This will fit in nicely if you are deploying an open kitchen concept.
Fun at Home
Gaming on the internet is a way to have a flutter without leaving your house. People looking for all kinds of gambling games that can play them online can now get great-looking multi-purpose TVs for the living room and kitchen. It is a nice way to seamlessly switch from watching your favorite show to getting a game of bingo or poker while cooking.
Sometimes we need a rest from screens. I know, crazy, but there is a way to get the same engaging kick doing things a little more low tech. Origami constructions come in all shapes, sizes and styles. Truly amazing results are possible with only a few hours of folding. The planning and visualization skills required are useful in all sorts of activities, like gaming.
Now that you're an adult, you might want to host a dinner party. Impress your guest with these gamer-designed plates. For the Pokemon aficionado, these mandalas will be just the theme to impress all of your gamer friends!
I know Christmas is over, but this drone might be something to think about for next year or birthday, for the special gamer in your life. Drones are becoming very popular and used for pleasure and for business purposes. Just remember to follow the strict guidelines for use.
Images Courtesy of Canva.
http://development.digthisdesign.net/wp-content/uploads/2016/11/OLD_DigThisDesign_logo.jpg
0
0
Patricia Davis Brown
http://development.digthisdesign.net/wp-content/uploads/2016/11/OLD_DigThisDesign_logo.jpg
Patricia Davis Brown
2016-01-07 04:01:49
2020-06-13 14:37:52
Geek Decor Inspired By Video Games