Implementing an industrial style in the home is the latest and greatest of interior design trends. Like minimalism, it is low effort and low cost. However, unlike minimalism, it embraces "flaws" rather than trying to hide them. Where other styles see a problem, industrial style displays them proudly within concepts such as bare walls, bare bulbs, and visible beams.
If you like the look of industrial styles, read our guide to see how you can implement them in your home.
Your Essential Guide To Implementing The Industrial Style In Your Home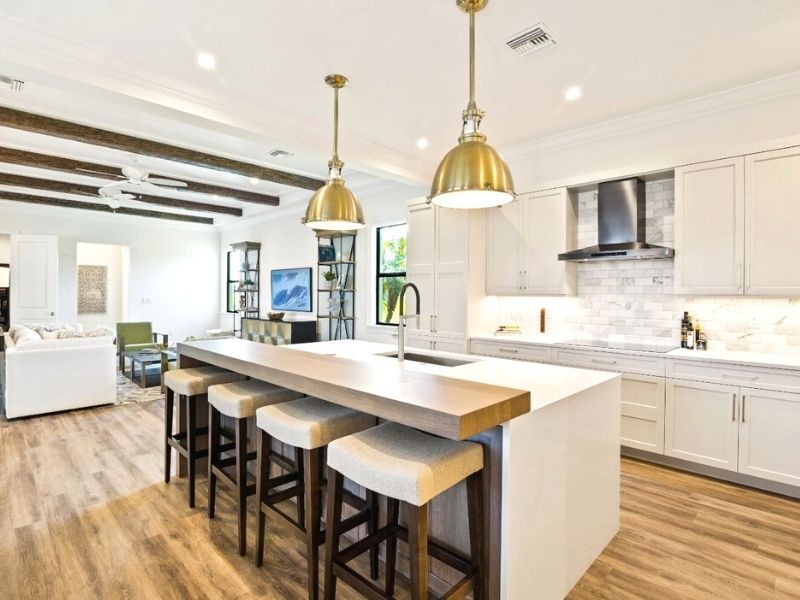 To put it simply, the industrial style is defined by two things: neutral colors and raw materials.
Color:
Materials:
Metal, (steel, copper, iron, tin, aluminum, etc.)
Stone
Wood
Leather
Constructing industrial style walls.
Inspired by the semi-ironic glamor of inner city living, industrial styles embrace what is given, or sometimes attempt to expose what others would consider flaws. This is never more obvious in the trend than exposed brick walls. People have been known to scrape away at walls to get to the brick underneath, or simply incorporate brick as part of the wall art of the home.
It's a no frills, no fuss approach to design. If you need a supporting beam in your home, you don't need to make an entire wall, just embrace the beam as part of the furniture. The same with any metal, like an air vent in the room. The ceilings don't need some fancy pattern, just let the supporting roof beams breathe and enjoy those high walls.
However, even exposed brick can look a little bare, and you can look into simple or abstract art to use up some of that space and add a little personality to a style that can be rather cold if done wrong.
Furniture that compliments the industrial style.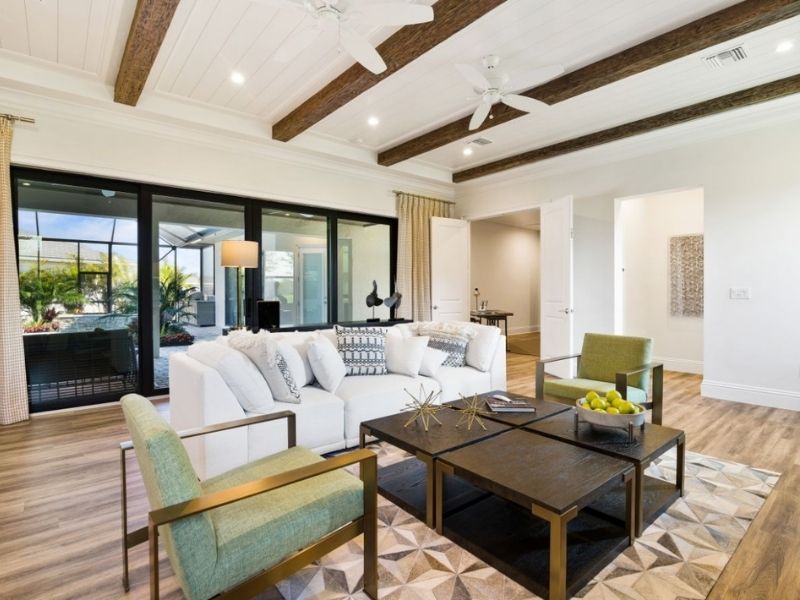 Despite what all those descriptions would have you believe; the industrial concept is very sophisticated. Most of the "flaws" like beams and exposed brick are balanced with abstract and masculine furniture. There are a lot of geometric designs and harsh colors like burnt browns and blacks.
A lot of raw materials are appealing to the industrial style. Wooden floors and furniture, stone fireplaces and granite countertops spring to mind. Additionally, steel beams create a stark contrast to cool leather seating arrangements. As for accessories, they are kept to a minimum and have to have a purpose. For example, these crystal wine glasses have a lovely industrial design that would fit in nicely for an evening drink, but equally wouldn't look out of place in a Tiki bar.
Installing industrial style lighting.
The color palette of the industrial style is decidedly neutral with browns, blacks, grays and whites. Of course, they are usually contrasting. Therefore, the best way to create a mood is with the lighting in the room.
A bare bulb is what people think of when you say industrial, but that doesn't mean you live with a glaring light filling the room. Instead, place lamps around the rooms to ensure that mood lighting is possible and useful.
What's more, when you implement the bare bulb, make sure that it hangs low. Of course, you must also add the appropriate length pendant.
In conclusion.
If you have any questions or suggestions, we always love to hear from you in the comments below. Also below are links to more fantastic articles about ALL things DESIGN for your home or business.
Images Courtesy of Canva.
Other Posts You Might Enjoy:
Inspiring Industrial Design Ideas to Consider
Organic Industrial Style from Furniture & Accessories maker Palo Samko
Wall Mounted Doors for an Industrial Look
Share This Story, Choose Your Platform!