When looking to renovate or redesign your home, it's important to make a statement through interior design. This will make you happy with the overall look, and also give guests a taste of your personality!
The best way to do this is to choose one stand out feature that can serve as a focal point of the room you're decorating and as a conversation piece. Anything from textured wallpaper to bifold windows from Window Factory will be sure to add that wow factor to your home.
Here's a list of five ways you can make a statement within your home:
5 Ways to Make a Statement with Your Interior Design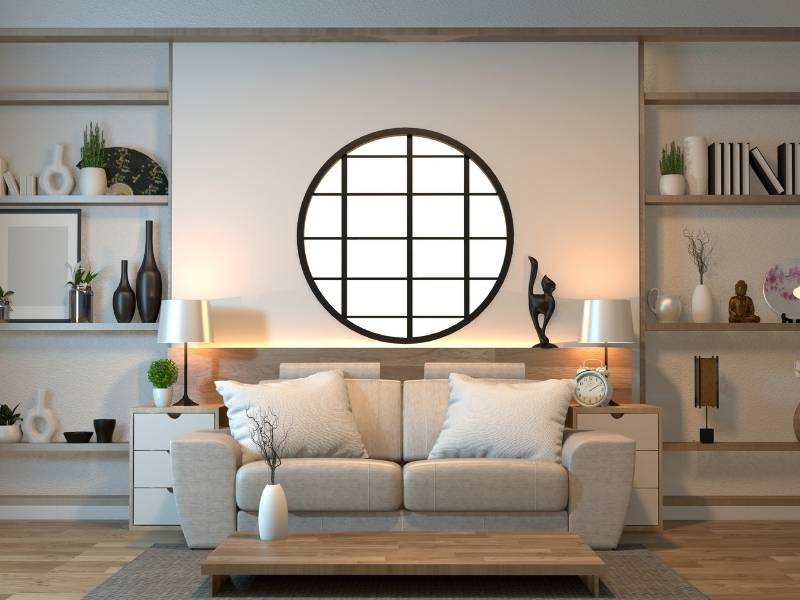 1. Mirrors
Adding one large statement mirror or a collection of smaller ones is another option for creating an interior design statement. Much like textured wallpaper, mirrors are available in all styles and shapes.
If your style is more ornate, you can source a mirror with an ornate gold frame. If you prefer simple designs, a simple mirror with a sleek frame or no frame at all could be what you're looking for. You could even choose a collection of mirrors all with different, colorful frames if you'd prefer to make a bold, eclectic statement.
2. Textured Wallpaper
Textured wallpaper is a great way to add a unique personal touch to your home. The best part is that you can find textured wallpaper in just about any color or pattern than you want, so no matter what theme you have in mind you'll be able to find something that fits it perfectly.
And, if you have something truly unique in mind, you can even custom order your very own wallpaper. Consider opting for something colorful and bold, or something on the neutral side. That's what's special about choosing textured wallpaper. Even if you choose a color like white or beige, the texture will add a subtle and unique touch to your design.
3. Ceiling Accents
People often forget about the ceiling, since it's not something that you or your guests are going to necessarily notice right away.
However, you can decorate your ceiling as much as your walls. It can be painted or covered in wallpaper, and there are even more ornate options like installing a tin patterned ceiling. This would be especially effective in a space with tall ceilings and can add another dimension to your design.
4. Bifold Windows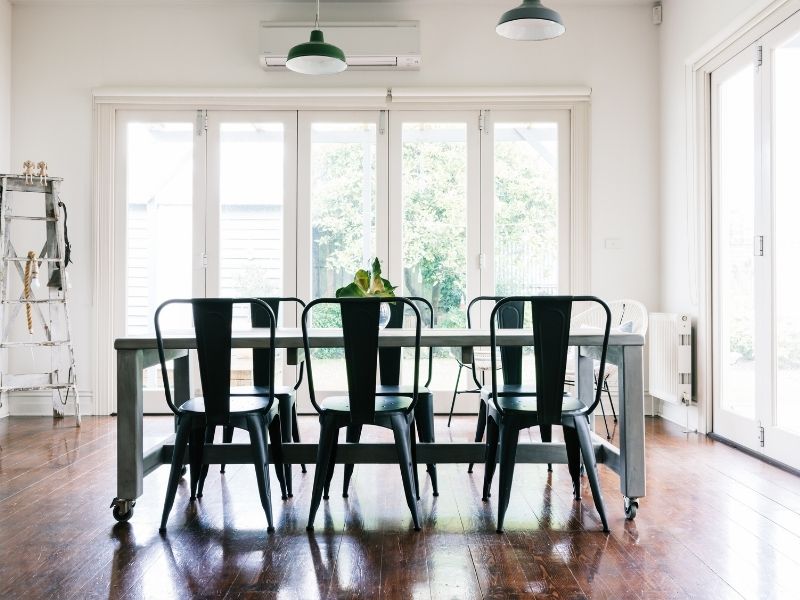 Bifold windows are a beautiful feature you should take advantage of if you are lucky enough to have great views at your home. Unlike regular paned windows or picture windows, bifold windows run on an easy-slide track system. This allows for a wide opening so you and your guests will feel like they're part of the great outdoors.
5. Custom Art or Sculptures
If your design style is a little more abstract and colorful, then adding a custom sculpture or a piece of art might be more what you're looking for. The best part of this option is that whatever you end up choosing, it will be totally unique to you and your design. This will certainly be a great conversation piece, and you'll be able to appreciate it that much more.
Final Thoughts
In interior design, there are endless options for adding something new and exciting to your home. Designing a space allows for you to truly put your personal touch on a home and can make a space that much more special.
No matter what room you're designing or what your preferred style is, you will be able to find the perfect statement piece. Whether you decide on textured wallpaper, bifold windows, mirrors, a decorated ceiling, or even custom art, your space is going to be one of a kind.
Thank you for reading! If you have any questions or suggestions, please leave them in the comments below. You will also find links to other fantastic articles about all things design.
Images Courtesy of Canva.
Other Posts You Might Enjoy:
How to Choose the Best Interior Designer for Your Project
3 Terrific Office Interior Design Tips to Revamp Your Space
3 Ways Throw Pillows Enhance Your Interior Design
Life Is Not But a Home Can Be • Black and White Interior Design
Share This Story, Choose Your Platform!