Transitional interior designs require a balance that includes more modern or contemporary elements along with traditional design. This is a perfect approach to designing your home with your much loved traditional pieces of furniture or decor together with your favorite modern influences.
Although color palettes are usually neutral and quite subtle, don't be afraid to glam it up with brighter colors as well. Additionally, you will also see lots of organic textures and warm browns to chocolates as the deep tones in the room.
To see some excellent examples of this style of interior design, keep reading and perhaps you will get inspiration for your own transitional design.
Transitional Interior Design Ideas
Living Room with Layers of Comfort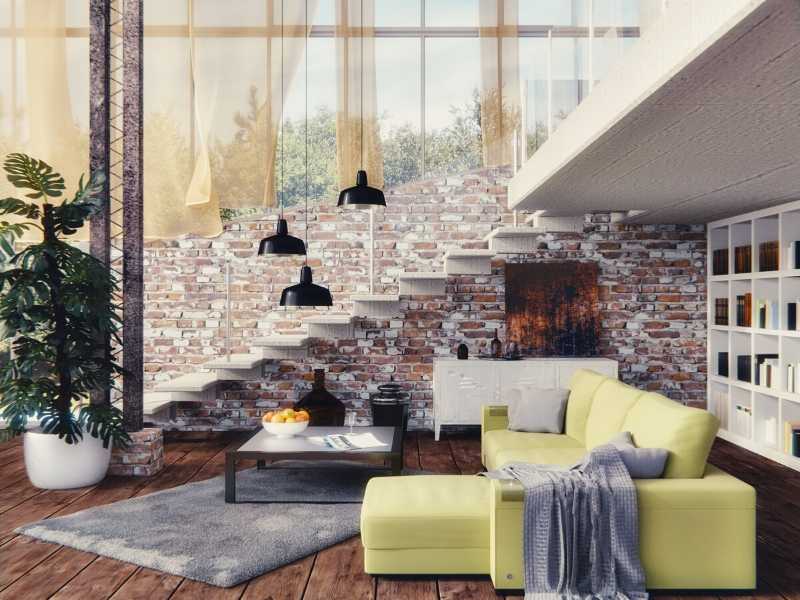 Textures abound from the open ceiling and outstanding brick wall to the gold metallic drapes. Add to that, the soft yellow upholstery and the grey area rug with variated textures. This nature-inspired room shows many layers of comfortable and inviting designs. Moreover, the accessories are nicely understated and blend wonderfully with the earthy yet sophisticated aura in this room.
Comfortable and Chic Home Office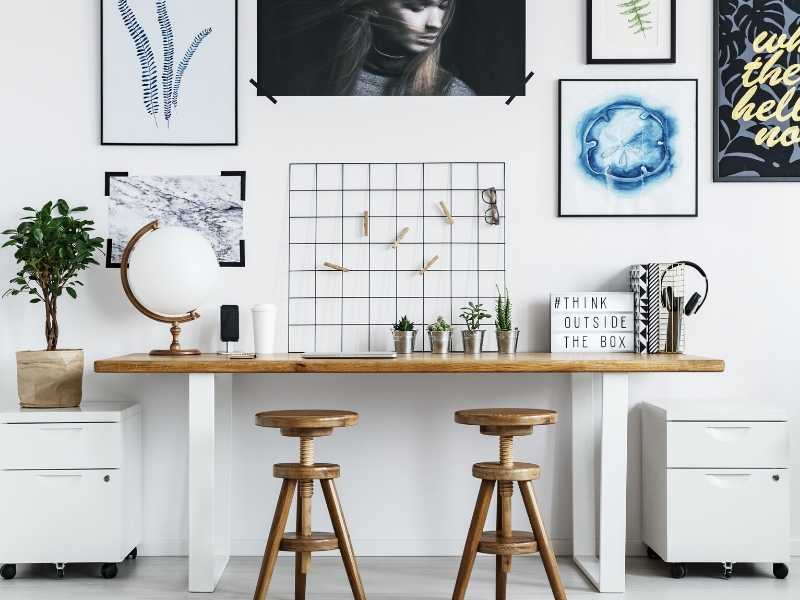 Natural light floods this home office with its white with warm wood and harmonious, balanced design. By the same token, the smooth lines of the old and the new give this timeless transitional office space a chic, yet clean and comfortable feeling.
Bedroom Balance with Artisanal Design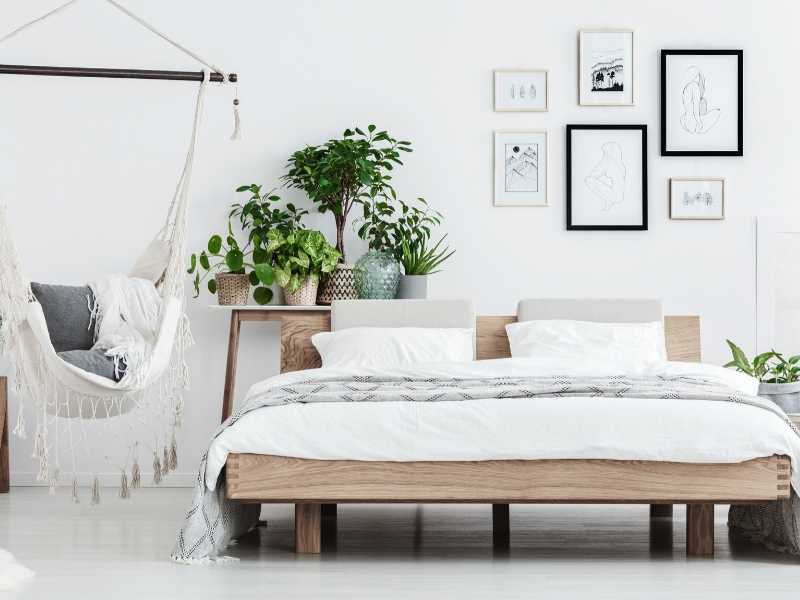 The soft, white and neutral fabrics create a base for soft pops of greenery and black frames. But, we must also mention the delicious wood frame in a natural finish for the bed. However, the most eclectic feature is without a doubt, the hanging chair with macrame trim.
Create Your Own Transitional Design
If you enjoy designing your home decor to be both timeless and versatile, then, you will love transitional design. We invite you to explore the links we've provided below for other great ideas for your home interior design.
All Images Courtesy of Canva.
Other Posts You Might Enjoy:
3 Ways to Bring Natural Style Into Your Beautiful Home
4 Ways to Add a Touch of Asia into Your Interior Design
5 Things to Know When Buying a New Sofa
Share This Story, Choose Your Platform!