What better way to start your day or your vacation than in a room with a gorgeous room with a vibrant and inspired coastal view? When the space is available and you can put more windows in a room, we always recommend doing so.
Whether it's a bedroom view, a living room view, or even something unconventional like your bathroom, who wouldn't want to enjoy a picturesque view with gorgeous windows.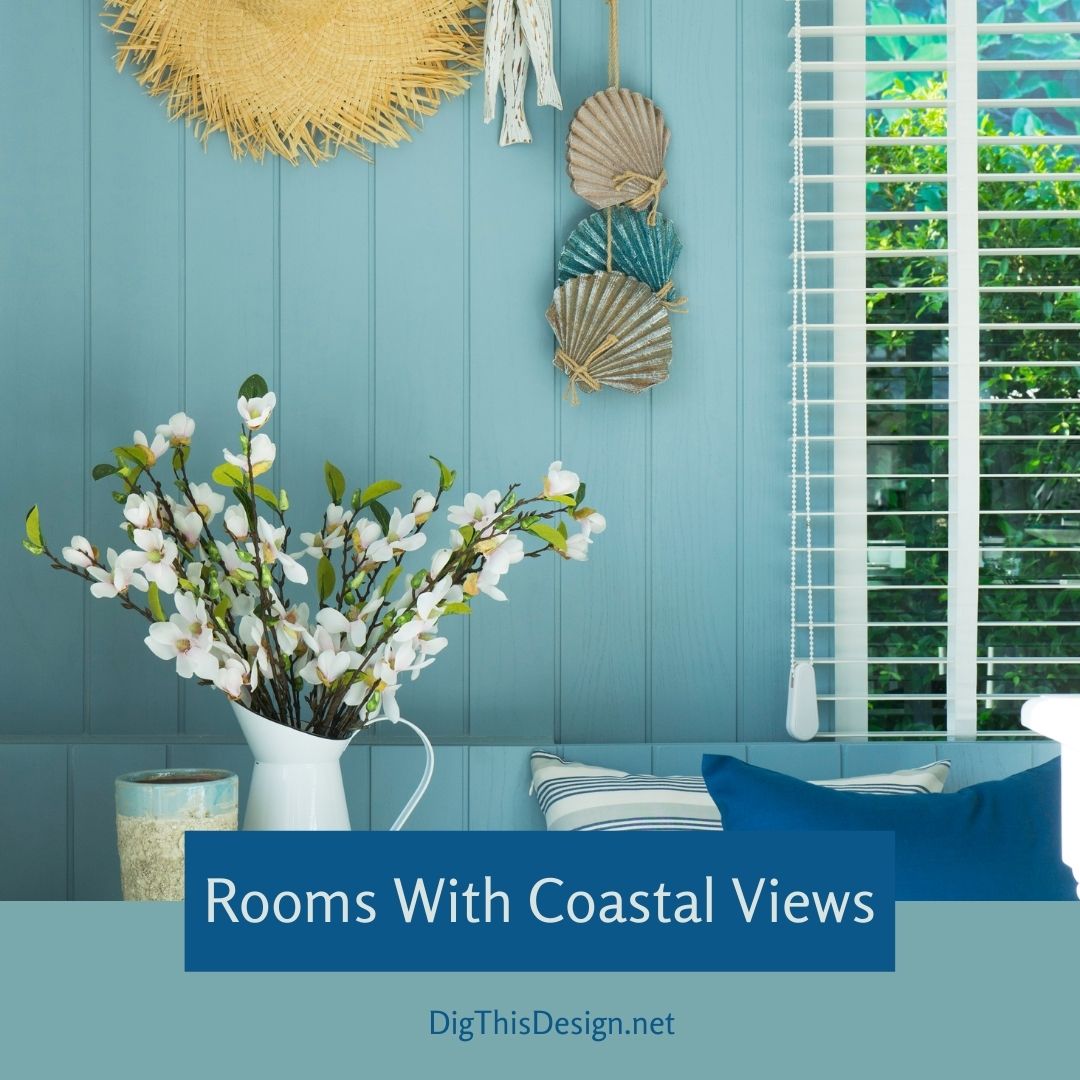 Bedroom Views
What could one desire more than to wake up to a beautiful view before them? Perhaps a coastal beach, or a deep green tree line along the upper west coastline, with nothing but the smell of fresh air and quiet.
This featured picture below is an inspired bedroom view of a Washington coastal view, with nothing but the enormous trees gracing the view out the extremely large window allowing natural light explode throughout the room.
This beautiful bedroom view gives way to a tree lined coast, which emotes a sense of peace and tranquility. To wake up every morning and digest this natural light available would be a vacation in itself.
Living Room Views
Relaxing in the afternoon with a book, or just in need of taking a quiet nap? How could you imagine spending this time any better than in your own living room with a view of the coast right outside your window?
This living room has an expansive window that reaches almost two stories giving this living room coastal view in this breath taking room with as much natural light as the sky itself.
This lovely living room with a clear blue view of this beach coast is designed with three large windows, and a set of french doors opening to the crisp blue fantasy outside.
Unconventional Views
Setting up windows or a view of the coast in an unconventional spot seems a great inspiration. Be it a bathroom where you can relax and soak or a sitting room window where reading a book would be lovely.
This bathroom with an enormous almost completely open view of the pure blue coast this unconventional point of view from a bathroom would making taking a relaxing bubble bath reach new levels of enjoyment.
This nook sized window that opens with a string to allow the breeze of the salty sea water ease into the room seems an ideal place to read a book or take a leisurely nap.
Images Courtesy of Canva.
Share This Story, Choose Your Platform!