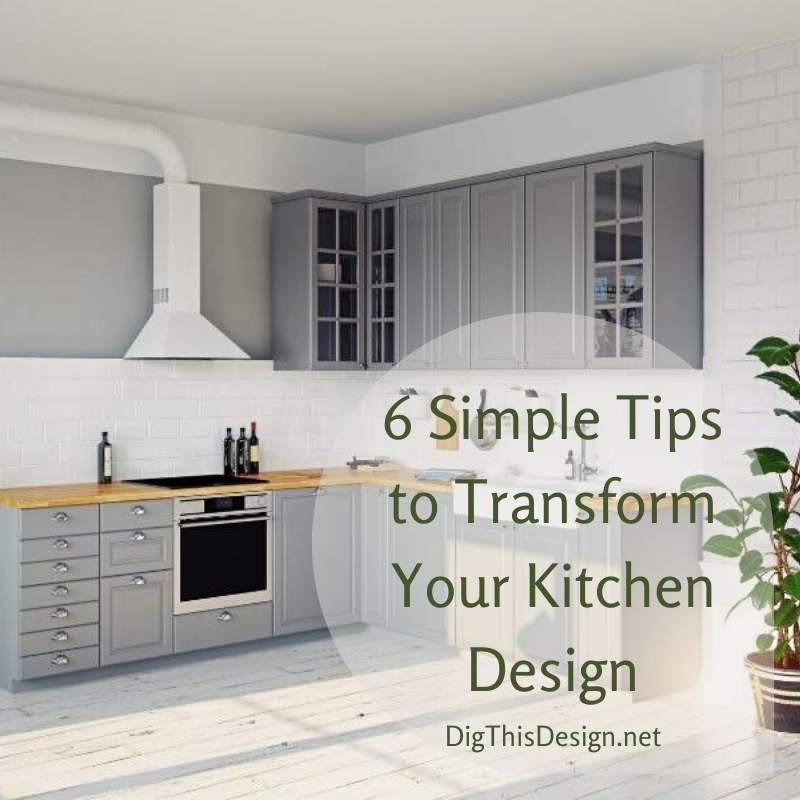 Your kitchen design is important; we're just going to put that out there, first and foremost. Think about the rooms you spend the most time in. We're willing to bet that the kitchen is high on that list. We spend a lot of time cooking and eating there, and it's a gathering place of sorts for family and loved ones. It serves a practical purpose, as well, so you want your kitchen to look and feel like a great place to be.
It's not always easy to change the footprint of your home though. So, we've made a list of six simple ways you can update and transform the look and feel of your kitchen.
Transform Your Kitchen Design with These Excellent Tips!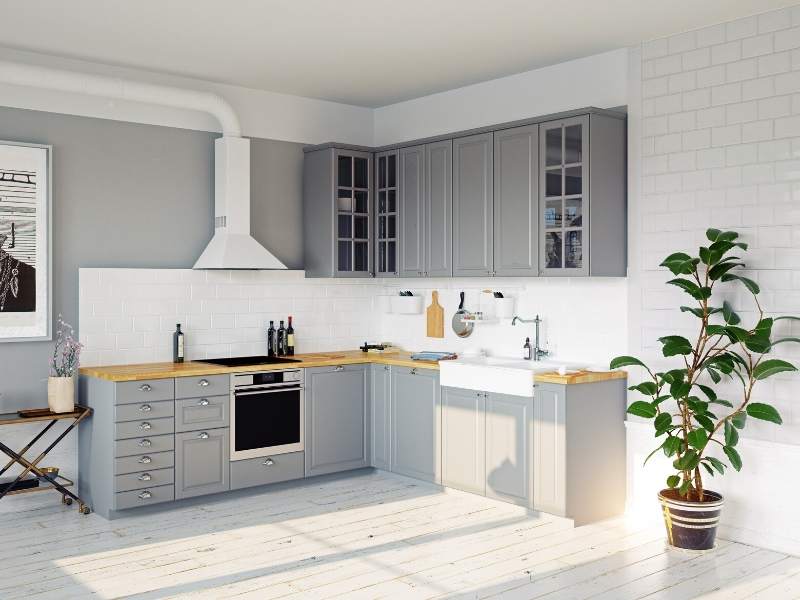 Paint Your Cabinets
If your kitchen design feels dated and dull, you probably don't want to spend much time there. Dark cabinets can make your room feel closed off. This tip is becoming more and more popular lately, as homeowners transform old rooms into spaces with a more modern appeal. Your cabinets are, inevitably, a focal point in your kitchen. If they're in good shape – just old – painting them is a great option for you. Not only will it breathe new life into a tired space, but it will also drastically transform its aesthetic. Your kitchen design can then hinge on this new focal point. The biggest thing to consider here is the color you choose. Make sure it's neutral enough to work with your appliances because you don't want it to clash.
Invest in New Hardware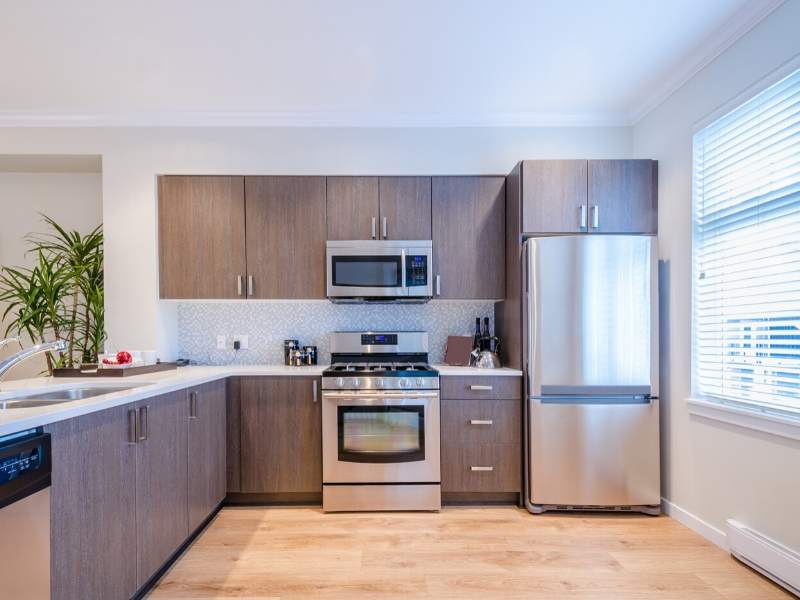 We've seen it a hundred times. You have a beautiful kitchen, but the drawer pulls and handles look old and dull. Thankfully, this is an extremely simple option for you. Most handles can simply be unscrewed and removed. Check the backs and find out the type you have before you remove them, then either search online or go to your local hardware store to select new ones. From porcelain to stainless steel, the options today are endless. And, it's a relatively inexpensive way to impact your kitchen design.
Do Away with Dated Doors
Are you sick of your cabinet doors altogether? Removing them can drastically change your kitchen design and transform the aesthetic. Consider replacing them with glass doors. Whether you choose clear or frosted glass, there are plenty of design options on the market for you today. Pro tip – glass doors will encourage you to keep those cabinets clear of clutter!
If you're feeling especially bold in your design change, and you long for a perfectly neat kitchen, you could remove the doors altogether. This is a fun, modern change in kitchen cabinet design for those who are up for it.
Gold Bold and Accent the Wall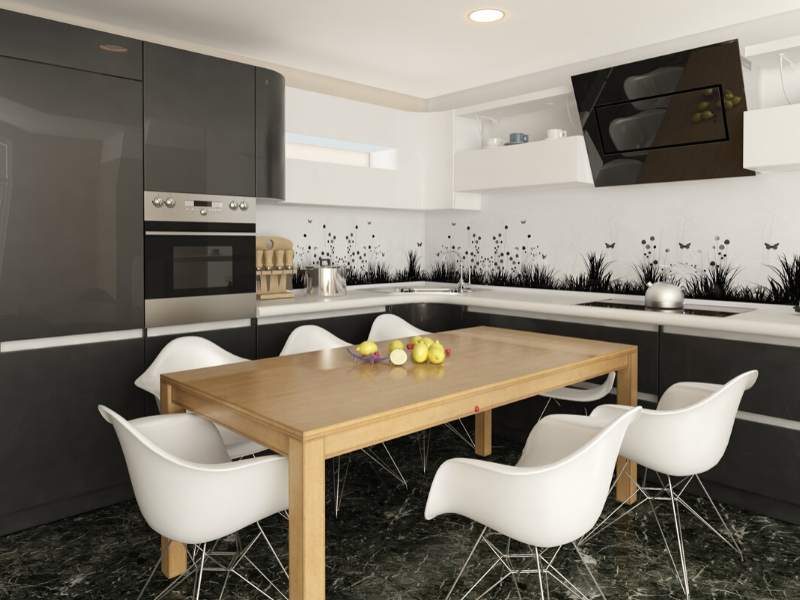 Are you considering painting your kitchen but not sure if you want to jump in with a big project? Instead, choosing an accent wall is a great place to start. They add a definitive contrast to your kitchen design, and they're very inexpensive. The best way to choose your accent wall color is to enhance your current palette. If you have an entirely neutral palette, go ahead – be bold! Already have a few bold elements? Consider going just a few shades darker than your current color instead.
All About the Backsplash
Adding a backsplash is a great way to add a pop of color and intrigue to your kitchen design. Backsplashes are usually installed around the sink, stovetop, and other surrounding areas. So, while it's definitely a focal point, it's not going to jump out at you immediately. The options are limitless when it comes to the backsplash. You could go the modern route with a classic, streamlined subway tile. Or, you could go funky and fresh with petite glass tiles. It all depends on the look you want to achieve.
New Window Treatments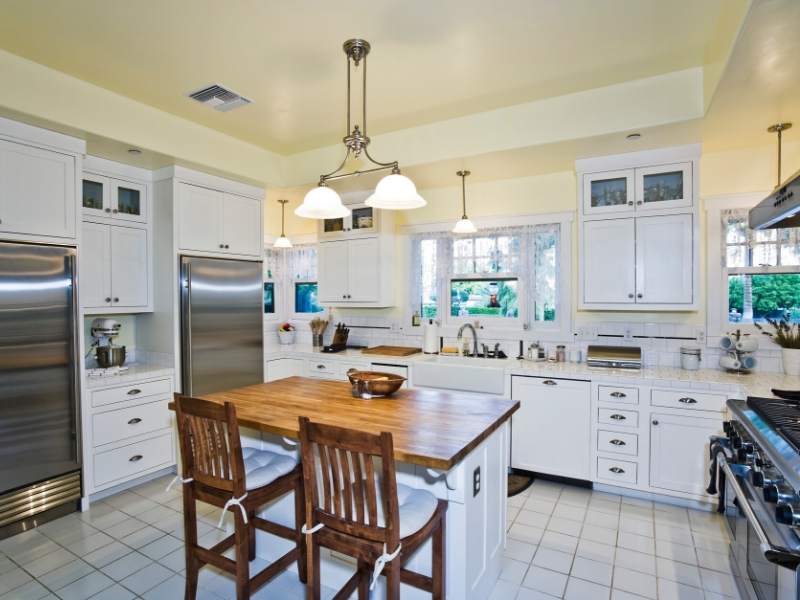 Window treatments can have a huge impact on the look and feel of your kitchen. And, better yet, the choices are endless. Whether you want classic curtains, multi-use drapes, or efficient shades and blinds, there's an option out there for you. Start by deciding the level of natural light you want in your kitchen. Then, consider the level of privacy you need. From there, find a style that suits the kitchen design you want to achieve, and move ahead.
At the End of the Day…
There are so many ways for you to transform your kitchen design. Ultimately though, the best way to transform the room is with a complete kitchen remodeling. This is obviously the most expensive route, but if the simple steps don't achieve the look you want, this is the way to go. It will, most definitely, ensure you get the kitchen of your dreams.
Images Courtesy of Canva.
Other Posts You Might Enjoy:
Kitchen Appliances: Pick the Best Products for Your Design
Minimalist Kitchen Designed on a Budget
Kitchen Design: 4 Ways to Improve Your Kitchen's Interior
The Latest Kitchen Trend; Mixed Metals
https://digthisdesign.net/wp-content/uploads/2018/02/6-Simple-Tips-to-Transform-Your-Kitchen-Design.jpg
800
800
Melissa Moore
http://development.digthisdesign.net/wp-content/uploads/2016/11/OLD_DigThisDesign_logo.jpg
Melissa Moore
2018-02-01 01:00:35
2021-01-16 11:30:19
6 Simple Tips to Transform Your Kitchen Design