I believe your home should be an extension of your personality and why not? As a designer working with my clients, it's important for me to help them bring out their personality in their home Décor. Our home is where we live, raise our family and entertain our friends. From the curbside style to the interior, it speaks to who you are. If you had to match your personality with a style, what would that look like? If you are keen to discover what type of homeowner you might be in this respect, then read on. In this post, we will be looking at the four main personality types in relation to home decor. Which one best describes you?
Home Décor That Fits Your Personality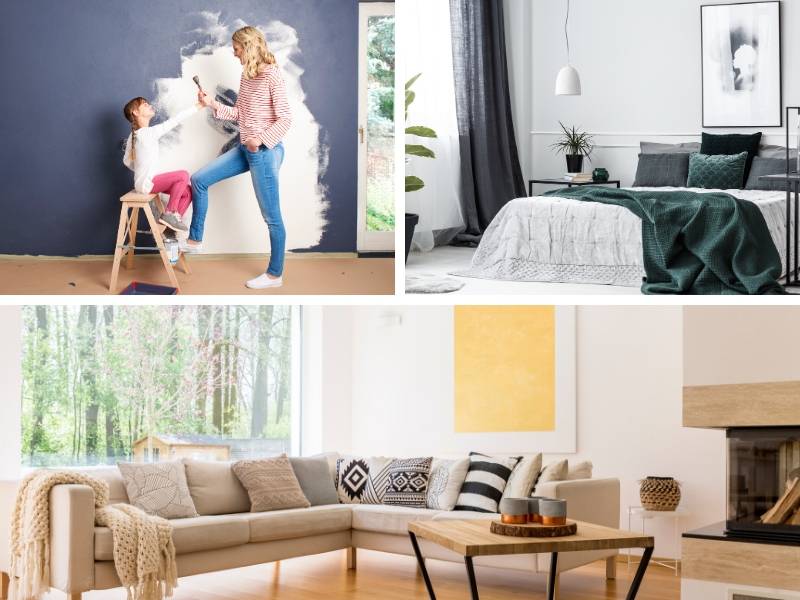 Perfectionism
We have all been in homes like this, and one thing is for certain – you are unlikely to forget such a place. If you know someone who can never leave anything out of order, then you know you probably have a perfectionist on your hands. Whether or not this is an admirable quality in a person is up for debate. But one thing is for sure – they do tend to make extremely livable homes which make a distinct first impression. This level of tidiness is not exactly for everyone. But if it suits you, and you find you enjoy it, then it is a perfectly valid way of decorating your home. Clear-cut corners and simple pastel colours abound in this type of home. A perfectionist loves a balanced room design and leaves nothing out of place.
Zen
Another type of residence in which you are likely to see simple colors is the zen home. The main difference here is that it tends to be a lot more stripped-down than the perfectionist, with not such a clarity of order. However, its sheer minimalism is likely to appeal to a wide range of personality types. These homes tend to be particularly welcoming, often with something of an open-door policy. This home style is a firm favorite in the real estate world, as these dwellings are usually pretty easy to sell on.
Wild & Wonderful
Of course, not everyone favours the simplicity of this approach. If you are someone who enjoys a bit more variety and exuberance in your life, then you might find yourself in the next camp. The wild and wonderful crew are those who tend to paint all of their walls different, bright and vivid colours. If that sound like you, then chances are you are also considerably less tidy than the previous two types. Still, you probably have a home which screams excitement.
Elegance
For those who prefer more of an old-world charm, there is always the elegance route. This is much rarer than the other types, possibly because it is so much harder to pull off successfully. Regardless, it is an eye-popping kind of house which tends to focus on quality over quantity. These homes are always a delight to walk into. What's more, there is every chance you will be treated to a particularly favorable form of hosting with this kind of house.
Make It Your Own
Creating a home that fits your personality takes some soul searching but, in the long run, it's the best way for you to feel comfortable with your own home décor.
Images Courtesy of Canva.
Other posts you might enjoy:
9 Easy Home Decorating Ideas For Summer
Building A New Home – How To Avoid The Pitfalls
Summer Bedroom Decorating Tips
Share This Story, Choose Your Platform!