Whether you have a brand-new property or are looking at refurbishing one, you're going to want the interior to reflect your tastes. Of course, the latest design trends are also important. Being aware of them will help you create balance and a place that you love coming home to. The good news is that it's easier than you think to transform any home: you just need these five interior design tips.
5 Easy To Do Interior Design Tips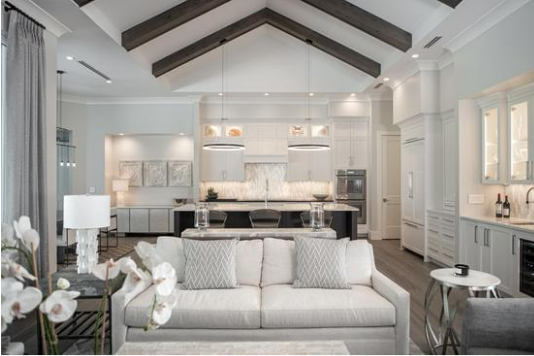 Replace the Doors
It may seem a strange first step, but replacing the doors is a vital step to transforming any home. Doors, whether interior or exterior make a big statement in any home style. Painting them isn't enough. It's time to invest in Italian styling: there are plenty of great examples on this website.
The beauty of a custom Italian-style door is that the door is made for your space. It reflects the rest of the room and the style of the property. It doesn't matter if you're looking at a minimalist approach or want neon orange walls, the right door will transform the space.
Add colorful rugs
This is a great interior design tip because it works whether you own or rent your property. The walls can be kept a simple neutral color. You can then create a character and a sense of fun by adding colorful rugs. Rugs are an important layer in the room design that adds texture and style.
Wall Art
Wall art speaks to your soul and should reflect you. Whether it is photography, painting, or wall art installation it should touch you. What is important is the wall space you put it on as it will have an impact on your room. Large art becomes a focal point and must be considered where it is viewed from. A gallery wall is like an art installation and the layout needs to be creative and well-thought-out.
Measure for scale
One thing that most people overlook is scale. It's easy to see why. For example, you decide you need a luxurious couch to finish the living space. That means a visit to your local store where you'll see various examples. However, at the store, all couches look small because they are in a large space. It doesn't mean they will fit into your home or that they will look right in a space.
You need to ensure all furniture is scaled to the size of the space available. I recommend consulting with a professional interior designer who can do a furniture layout of your room. This will also help you know what furniture pieces you need to shop for.
Bring The Outside Inside
Finally, to transform your home you'll want to bring the outside inside. The most effective way to do this is to create a wall of glass that opens to the garden or perhaps a garden room. Of course, that's not usually a practical option. Instead, add potted plants across your home. Choose ones that will thrive in your home without needing much care.
Plants will help you relax and enjoy the moment. They are also excellent at cleaning the air.
Summing Up
Don't forget that your property is your home. Incorporate the above tips and you'll have a home that you love spending time in. Of course, a few personal touches will also help to finish your home.
Other posts you might enjoy:
Interior Design Tips for Transitioning to a New Home
Home Wall Murals: 5 Interior Design Tips for Success
Share This Story, Choose Your Platform!