Owning a luxury home is a beautiful thing. Mexico is a popular destination for American tourists. Warm weather beautiful beaches and great food are huge attractions. Some people choose to buy a home there. It may be a vacation spot or a rental for income. Whatever the reason, many myths about owning property in Mexico are floating around. You need to know the facts.
Common Myths About Owning a Home in Mexico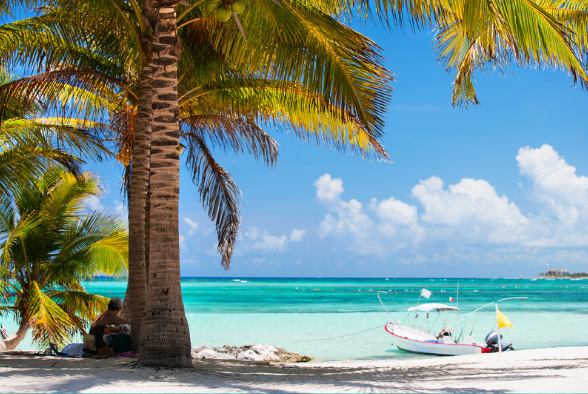 Below are common myths about owning a home in Mexico.
It's Legal for Foreigners to Own Property in Mexico
A common myth is that foreigners cannot own houses in Mexico by law. This is not true. There are many Americans who, for example, own luxury homes in San Jose del Cabo, Mexico. Within 50 miles of coastlines and 100 kilometers of international borders, restricted zones exist. Foreigners who own property outside the restricted zones, hold the deeds to their land and have the same rights as Mexican citizens. Even within the restricted zones, foreigners can own land with the same rights as nationals by holding a bank trust agreement.
The Mexican Government Cannot Take Your Property
Next, another common myth is that the Mexican government can repossess your property at any time for any reason. This is not true.  Legally purchased property through a bank agreement belongs to the buyer. The government has no claim on it. The only land that has been repossessed by the government is a property that was purchased fraudulently, generally from a con artist. Hire a good real estate lawyer when buying your home to ensure everything is done legally and you will have nothing to worry about. 
It's Best to Own Property Through a Trust Deed
A myth also says it is best to hold the deed to your Mexican property in your name. Using a bank trust is better. In this type of agreement, a bank is named on the title as a trust with you as the beneficiary. You have complete control over the property and the bank will administer it as you see fit. The Mexican Government authorizes and regulates all banks that handle these trusts. Buying a home this way is a little more expensive and takes more time but ensures that you own your property with the same rights as Mexican nationals.
Many dream of owning a home in a gorgeous place like Mexico. As long as you hire a lawyer and use a bank trust agreement, you can own your little piece of paradise and enjoy the same privileges as the locals. 
Other Posts You Might Enjoy
Boost Your Income from Your Vacation Property Rental
Flooring Options for Rental Property: 7 Best Material
How to Renovate Your Retirement Property
Share This Story, Choose Your Platform!