The real estate industry took a hit two years ago when the COVID-19 pandemic forced people into their homes and put a halt to traveling. However, now that lockdowns are gone, and people can once again travel with minimal healthy safety requirements, the industry is once again flourishing. That said, if you own a vacation property rental, it's time to re-think your strategy. In this article, we're sharing some valuable tips to help maximize your income from your vacation property rental today!
How To Boost Your Income from Your Vacation Property Rental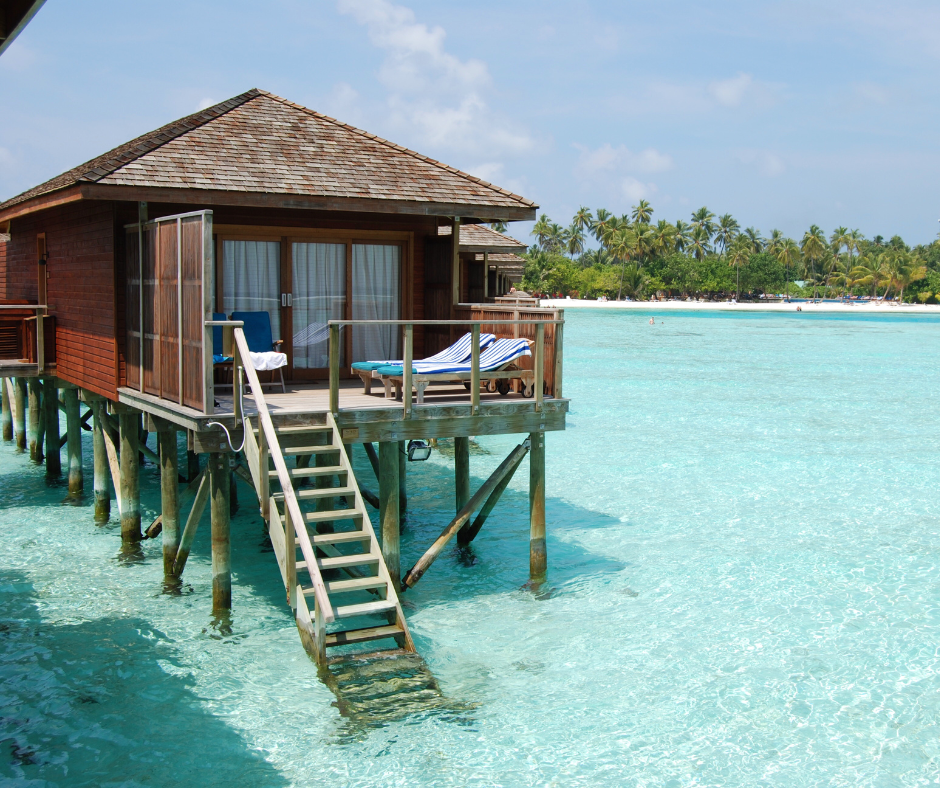 1. Rely On An Experienced Vacation Rental Management Firm
Taking care of your vacation property rentals can take a lot of effort and time, particularly if you have several properties. You need to handle a lot of things, from housekeeping to maintenance to marketing. It also gets super busy during peak season. 
An experienced vacation rental management firm can help take the burden off your shoulders. They can help handle all time-consuming tasks so you can get more time for yourself. If you want to know more, you can visit https://iccpropertymanagement.com/commercial/ or any local property management firms near you.
Whether you want to give full control or outsource occasional tasks such as marketing and room improvements or repairs, partnering with a management firm gives you peace of mind and confidence that your rental property is well-cared and optimized to bring you better profits. 
2. Do Some Strategic Finishes
If you just purchased a vacation rental property, you need to do some strategic repairs and improvements to make it marketable. 
Giving your vacation rental a makeover makes it easy to go overboard and hurt your budget. Thus, we suggest you simply look for obvious indicators of age, including anything that looks unattractive and dated. 
You should also have automation features, such as a smart lock or key code lock on the front door. Also, aim to make your property as 'tenant-proof' as possible. Your guests won't always be gentle with your property, so you want it to be durable as possible. For instance, you can use waterproof and scratch-proof flooring such as tiles and glossy or semi-gloss paint finish that looks amazing and allows for easy cleaning. 
In addition, a less-than-courteous guest can cut your profit by leaving the door or window open while the air conditioner is on full blast. With this, invest in a smart thermostat that can help monitor the room's temperature remotely, protecting you against wasted cooling and heating. You can also add windows, doors, and water-leak sensors that notify you of any wasted utilities. This way, you can make the adjustments and don't have to be surprised by your energy bills. 
3. Invest In Marketing 
Marketing your vacation property rental is a complicated task. A few social media posts or listings on booking sites won't provide better profits. You need a comprehensive marketing strategy that helps in increasing your income, especially in an increasingly digital world. 
Real estate digital marketing will require expert knowledge of SEO, search ads, social media marketing, content marketing, and so much more. You also need to invest in professional photography, complete with careful staging, to make your rental properties appealing. 
So, while you can learn each category of modern marketing, it's best if you just leave it to the professionals. They can give you better marketing results that will bring in more potential tenants and ultimately increase your profits. 
4. Discount Offers For Longer Stays
Most guests only book short-term rentals, typically one- or two-night stays. While these bookings help generate revenue, they cost more time and money for prepping and cleaning the room for the next guest. So, it's safe to say that longer stays can help generate more income. 
You can encourage longer stays by enticing them with discounts. You can charge a slightly higher rate for short-term stays and then offer an incremental discount for longer stays. For already checked-in clients, you can give them on-the-spot offers of discounted pricing to encourage them to stay even a night or two longer. 
5. Accommodate Pets
Most people consider their pets as a part of their family. Thus, they often take their pets with them when traveling or going on a vacation. Unfortunately, most pet owners typically have a hard time finding vacation rentals that accommodate pets. This is an excellent opportunity for your rental property.
By accommodating pets, you can charge a slightly higher price rate to make it worth your while. But even if you don't charge extra, because your vacation rental is pet-friendly can help you attract more potential guests and gain higher occupancy rates. 
Take Away
As traveling becomes less restricted, the profit potential for vacation rentals and accommodations is expected to increase. That said, implement the above strategies and tips to optimize your vacation properties, make them more appealing to vacationers and travelers, and ultimately maximize your earnings from your real estate investment. 
Other Posts You Might Enjoy:
Why Should You Get a Home Alarm System?
7 Tips for Making Your Vacation Home More Memorable
Decor Tips; 5 Ways to Make Your Home Feel Like a Summer Vacation
Share This Story, Choose Your Platform!