Wanting to improve the window view from your new home? When it comes to large cities in North America, the situation seems the same everywhere. For example, more and more people are leaving the core of Toronto to find homes in the surrounding areas, but the number of affordable options is becoming scarce. 
How to Improve the Window View From Your New Home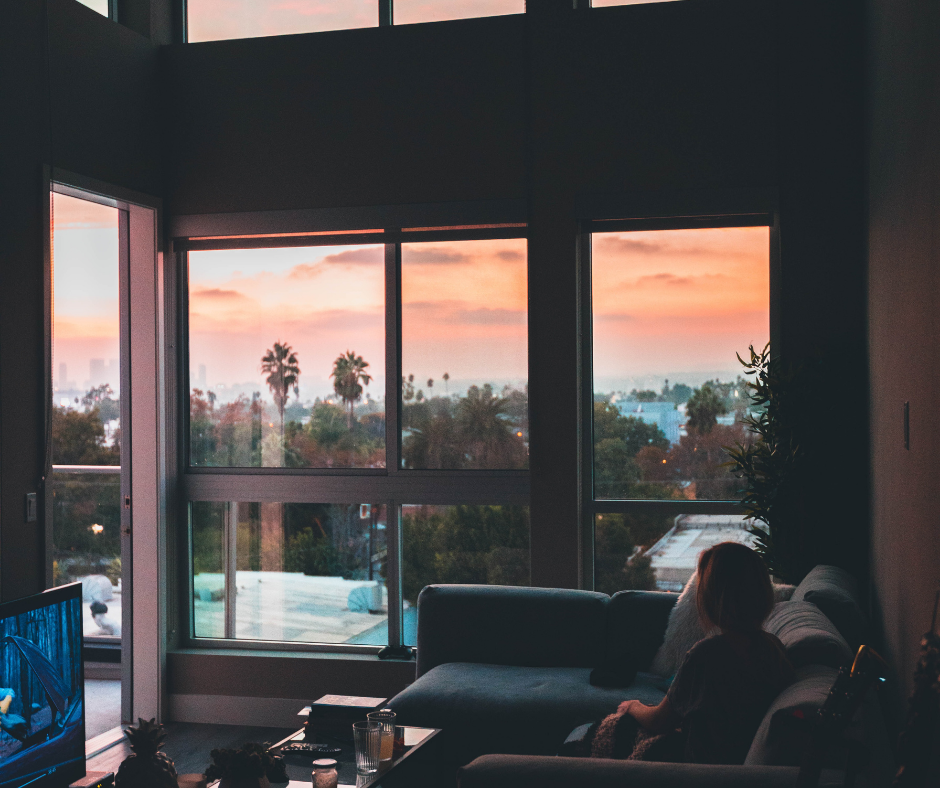 Getting Creative 
Often, the best solution to owning property is to make some concessions during the initial purchase that can be remedied later on when extra income becomes available. This might involve buying a fixer-upper in questionable condition or converting an old church or commercial property into a livable space to improve the window view.
Compromising on Your Investment
You may have found a house that's perfectly situated in an area of lower Ontario that works for your needs and contains practically every option to become the home of your dreams, but that doesn't mean it is perfect. No matter what condition your home is in, there's always room for improvement.
Considering Windows
Sometimes all it takes is a small but imaginative renovation to make an enormous difference in your day-to-day living experience. One of the ways this can happen that homeowners often ignore is to improve the window view. 
Major Alterations
The best way to maximize what you can see from any part of your home is to upgrade your windows. Depending on the load-bearing requirements of a particular wall, the job may not be as extensive as you might think. If you want to find out what's possible in your home, you'll need to get an assessment from an expert. 
Contact a company that specializes in manufacturing and installing doors and windows in Toronto . Contact them for the surrounding area to find out how much area you can open up in your wall and what window styles are available as replacement options; you might be surprised by how much your view to the great outdoors can open up to improve the window view. 
Yard Work
In addition to finding out what's structurally possible in your home, there are other ways to improve or complement the view from your new kitchen or office space. Give some consideration to what's visible on your property and what lies beyond it. If your home is elevated or near a body of water, you could be missing out on an expansive view merely because it is blocked by new growth on your property.
By trimming back trees and shrubs on your property, you can open up new vistas that you didn't realize are at your disposal. You may decide to remove entire trees that stand in the way of the view that you want. Even minor touch-ups can open up a more satisfying view. If you haven't owned property before, the amount of control you gain will be a treat to improve the window view. 
Decorating Your Rooms to Maximize Effect
You can also improve the window view by altering the design of a room. Consider replacing your window treatments with an option that is more accommodating to the view. Lightweight materials and neutral colors will help prevent distraction by focusing the eye on the scenery ahead. The same strategy can apply to the paint you choose and the art on your walls. Always opt for choices that complement your view rather than work against it. 
The scenery that you enjoy from the comfort of your home will change your day-to-day living experience. But too much clutter inside and outside your home can be as distracting as your hectic day. You decided to escape the busy city for a reason. Allow your mind to relax by creating a more calming and meditative setting. Start with a window upgrade to personalize your new property and to improve the window view. 
Other Post You Might Enjoy:
How To Decorate Your Home For Each Season
Home Storage Tips: 5 Tips to Maximize Your Space
5 Things to Look for When Viewing a House
Share This Story, Choose Your Platform!