One of the most common issues homeowners face when it comes to the structural integrity of their homes is a leaking roof. Likely, you do not give your roof much thought until it causes an issue and a leaking roof can cause ongoing problems with your home.
Leaking Roof – What You Need to Do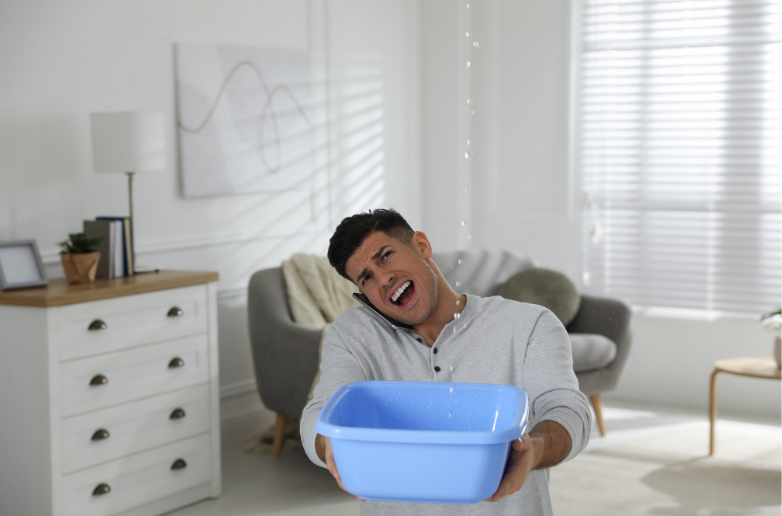 A leaking roof is commonly caused by weather conditions. You may notice leaks in your roof following harsh weather such as wind and ongoing storms. If you have noticed a change in your roof and are experiencing leaks throughout the home, then it is time to call in the roofing professionals.
What Causes A Leaking Roof
No matter where you live your home has to withstand varying weather conditions, all of which can impact the structural integrity of your home. Leaks can happen when roof tiles are loose or have been removed due to harsh weather conditions. Without a professional eye, it can be difficult to determine where the leaks are coming from.
How To Repair Leaks
We asked the experts, how you should repair your roof leaks in Bucks County, PA. They suggest hiring a professional roofer when you see the first sign of water damage. If water is able to enter your home it can travel and sometimes be hard to determine where it is penetrating. This is no job for a DIYer as it can create costly damage if not fixed correctly or in a timely manner.
It takes a professional to get this job done right. With their experience and skill set, it will be easy for a roofing engineer to determine what the issue is and find the best solution.
Professionals in roofing repair can also work preventatively by performing roof maintenance. This will ensure your home is in good condition to withstand a season of bad weather and ensure any issues can be prevented before they can cause you problems. This should be done annually for the best results.
Other posts you might enjoy:
How to Choose the Best Roofing Materials for Your Homes
6 Reasons to Call Your Local Roofing Company
4 Ways to Prepare Your Roof for the Summer Months
Share This Story, Choose Your Platform!