A reliable roof that's in good condition is an absolute essential for a safe and comfortable home. If your roof is getting old or is in need of repair, we invite you to continue reading for some good information about roof replacement. Over time, roof issues only get worse, which leads to costly repairs or a complete roof replacement. So it's important to call repair right away when problems arise. Here are some key signs that you expect a roof replacement in your future.
Why You Might Need a Roof Replacement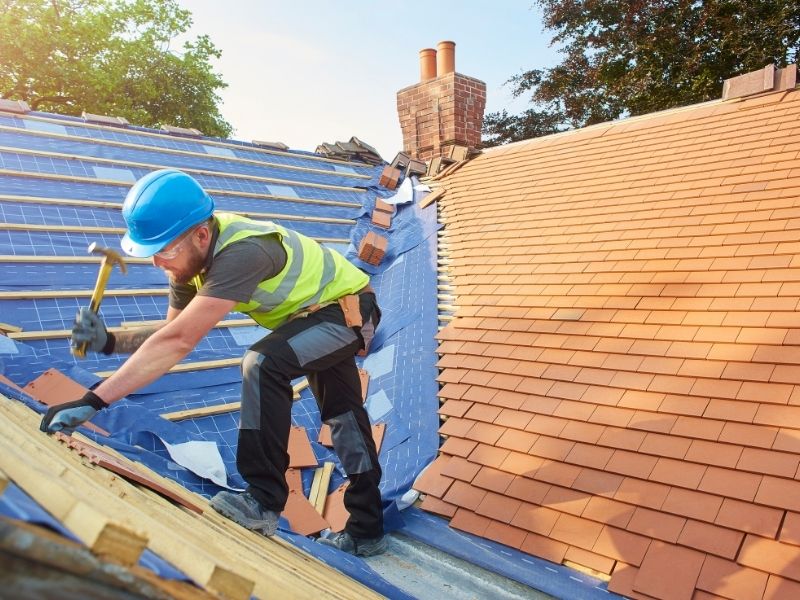 1. Roofing materials wear down over time.
Generally speaking, your roof will last you for around two to three decades depending on the materials used and the weather conditions in your area. If your roof is getting old, it might be time to think about investing in a replacement. Once a roof reaches a certain age, it usually starts developing problems that might end up costing more to repair over time than to replace the entire roof. Get in touch now to get advice on whether your roof needs repairs or replacement.
2. When roof sagging occurs, it's time for roof replacement.
Sagging in the roof is usually an indicator of a large problem, and usually indicates the need for a roof replacement. Sagging might also be a sign of structural problems with your property that requires repairs as soon as possible for preventive measures and the safety of the home. If the sagging is not a problem caused by the roof, it could mean that there are issues with the foundation of your home. Of course, that must be checked and repaired as soon as possible. 
3. Leaks and light coming through are not a good sign.
Go up to your attic on regularly to check for signs of leaks. This is when light comes through were it should not. Visiting your attic space in the evening when it is darker is the best time to look. Other signs to look out for include wet spots and patches on your ceiling, which indicate leaks in the roof. Often, a simple repair does it. However, if the issue persists or there are several areas leaking, call for additional repair. In any case, calling in a professional helps you determine the best next steps to take. 
In conclusion.
Your roof is one of the most important structural components of your home, but it will not last forever. If you've noticed any of these signs, you may need to replace your roof soon. If you have any questions or suggestions, we always love to hear from you in the comments below. Also below are links to more fantastic articles about ALL things DESIGN for your home or business.
Images Courtesy of Canva.
Other Posts You Might Enjoy:
4 Options for Financing a New Roof for Your Home
7 Reasons Why It's Important to Get Insulation for your Roof Now
5 Reasons to Consider Metal Roofing for Your Home
Share This Story, Choose Your Platform!