Plumbing is one of the most important aspects of any home. It's responsible for bringing clean water into the home and taking waste water out. However, plumbing is also one of the most complicated systems in a home. There are many different pipes and fixtures, all of which must be installed and maintained properly. This is why it's so important to hire a qualified plumbing contractor.
7 Qualities When Looking for a Plumbing Contractor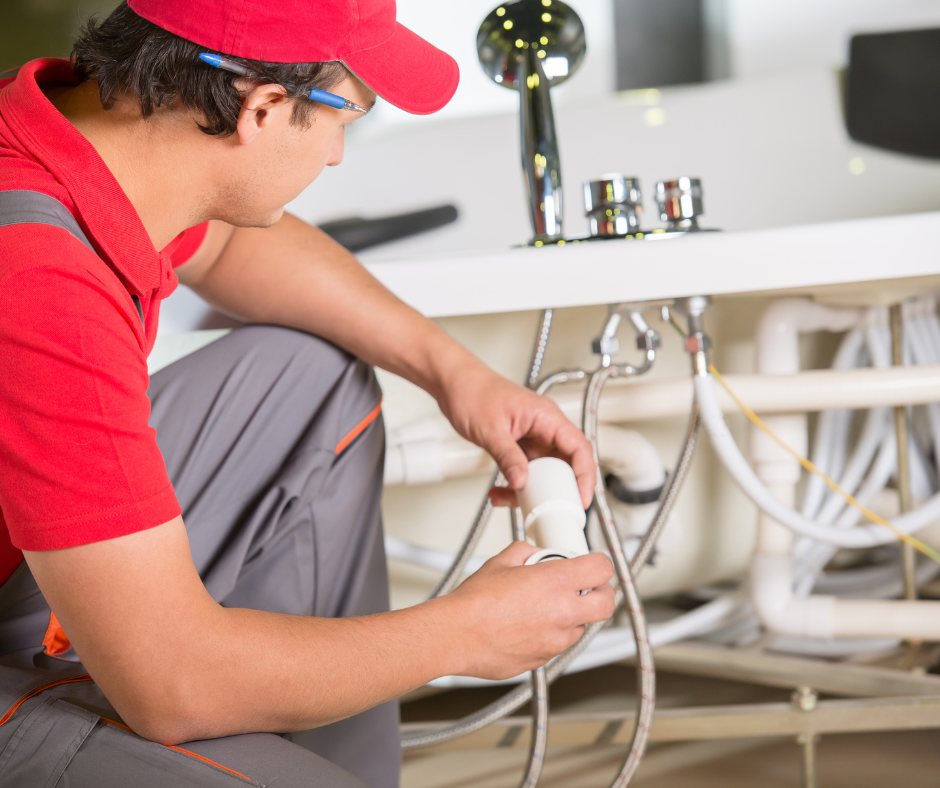 But how do you choose a contractor you trust to do a good job? Here are seven qualities to look for in a plumbing contractor:
1. A Good Reputation
A good reputation is one of the essential qualities for an Aussie electrical and plumbing. Many things go into a contracting business, and it's crucial to trust the person you are working with. One of the best ways to find out about a contractor's reputation is to ask around.   
Talk to friends, family, and neighbors who have had work done by the contractor in question. See if they were satisfied with the work and if they would recommend the contractor to others. Furthermore, you can also check online reviews, but be sure to read them with a critical eye as some people may be more likely to leave a negative review than a positive one.
 2. Experience

Experience is another key quality to look for in a plumbing contractor. Generally speaking, the more experience a contractor has, the better. An experienced contractor will have seen and dealt with a wide variety of plumbing issues and will know how to handle any problem that may come up. Furthermore, an experienced contractor is likely more efficient and can get the job done in a shorter amount of time.
 3. Licensed And Insured
When hiring a plumbing contractor, you should always ensure that they are licensed and insured. A license indicates that a contractor has the necessary training and experience to do the job safely and correctly. However, insurance protects the contractor and the homeowner in case of accidents or damage to property. 
Therefore, ask about their licensing and insurance status when looking for a plumbing contractor. This will give you peace of mind knowing that you're working with a qualified professional who's prepared for any eventuality.
 4. Good Communication Skills
Good communication skills are essential in any line of work, but they're crucial for plumbing contractors. After all, a plumbing contractor's job is to diagnose problems and explain solutions to clients. A plumbing contractor unable to communicate effectively will quickly find themselves out of work.
Furthermore, good communication skills are essential for building a good rapport with clients. A plumbing contractor who's easy to talk to and provides clear explanations is more likely to build a successful business than one who is aloof and difficult to understand. In short, choose one with good communication skills if you're looking for a plumbing contractor. You'll be glad you did.
 5. Flexible Schedule
It's also important to choose a plumbing contractor who has a flexible schedule. A flexible contractor can work around your schedule and complete the job promptly. In addition, a flexible contractor can accommodate special requests and make changes to the project if necessary. 
For example, if you need the job completed at the weekend or after hours, a flexible contractor will be able to accommodate your request. Another reason to choose a flexible contractor is that they're more likely to be able to work within your budget.
6. A Positive Attitude
A positive attitude is another quality to look for in a plumbing contractor. A contractor with a positive attitude is more likely to be open to new ideas and be willing to work hard to find a solution that works best for you. They'll also be more upbeat, making the entire experience of working with them more pleasant. 
In addition, a contractor with a positive attitude is more likely to take responsibility for their mistakes and work to fix them on time. This shows they're committed to providing quality services and caring about their customers. 
7. Professionalism
Last but not least, you should always choose a professional plumbing contractor. A professional contractor will be punctual, courteous, and respectful of your property. Furthermore, a professional contractor will take the time to understand your needs and develop a solution that meets your specific requirements.
In addition, when looking for a plumbing contractor, ask about their policies and procedures. A professional contractor can explain their work process and how they'll handle your project from start to finish.
Wrapping Up
Choosing a plumbing contractor is an important decision. Be sure to keep these seven qualities in mind when making your choice. Doing so will help you find a qualified, reliable, and professional contractor.
Other Posts You Might Enjoy:
SEO & Digital Marketing for Plumbing Companies
Learn to Identify 7 Plumbing Problems that Save Money
Top Reasons for a Home Plumbing Inspection
Share This Story, Choose Your Platform!