This is the perfect time to breathe life into that old house and make it more updated, elegant, and comfortable. Any home renovation project may seem overwhelming. However, you can be sure of a smoother process with a couple of insider tricks.
6 Tips to Make a Successful Home Renovation Project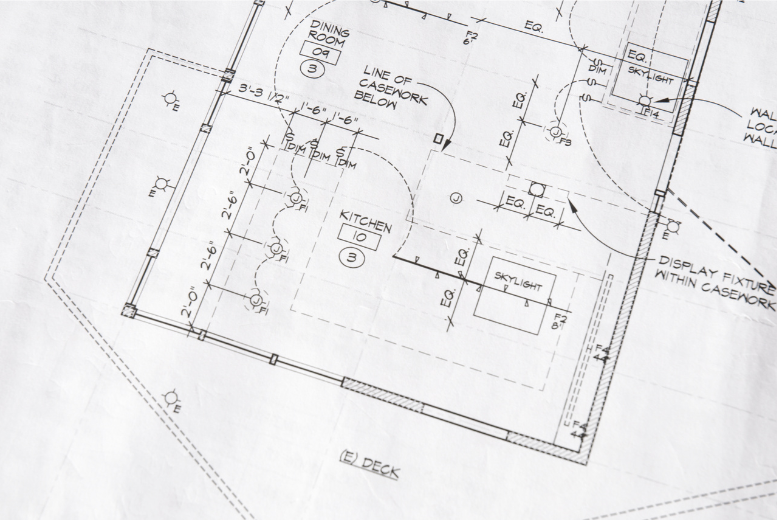 In this article, you will get tips to enable you to have a successful home renovation project.
Research and Set a Budget
Researching will help you determine the kind of home improvements you want, where to find the right fixtures and other materials, and the current market prices. Start by establishing how much you want to spend on the remodeling project and the source of financing.
When setting your home renovation budget, include the various costs for building materials, building permits, labor, and decorative finishes. You can reserve about 10% of the budget for unexpected costs. If your cost estimates go beyond your budget, remove lower-priority project elements.
Find the Right Contractor
Even with thorough research, home renovations can still have hidden surprises and complexities. Walking the journey with professionals who can assess your home and advise you on which remodels to prioritize and the best materials to buy will be best. If your project involves drilling and sawing to install new electrical wires and plumbing, you should work with a reputable company like Cascade Concrete Sawing.
Consider getting quotes from multiple contractors and narrowing down to the best three for interviews. Look at the contractor's previous work and experience, and even talk to their former clients to get a word about them.
Go for Proper Insurance
An accident can happen during your renovation project when you least expect it. Purchasing the course of construction or builder's risk insurance is the perfect way to protect yourself, the contractor, and the team for the period following the completion of the renovation work. Most contractors have their insurance to manage risks, and this is something you can consider when hiring one.
Establish a Home Renovation Timeline
As you make plans, choose a desired start date for the project. Sit down with the contractor to calculate the length of time required for each section of the project. Determine which area of the renovation to give priority and where to complete concurrently.
Your renovation timeline should provide an allowance for the shipping and delivery of materials and preparation of the project area. In addition, include a few extra days in your timeline to address unexpected issues.
Communicate Effectively
While renovators are experts in their fields and can do amazing things, they can't read minds. Communicate effectively what you want to be done and how you need it done. If you are not satisfied with an area, let the project lead person know so that they can deal with the problem in a good time.
Effective communication should be emphasized after you sign a contract with a contractor. This will help you identify mistakes early as you keep up with the project's progress to maximize renovation results.
Keep the Bigger Picture in Mind
When handling remodeling projects, paying attention to the long-term goals is essential. Remember, long-term energy loss, repair, and maintenance expenses can pile up quickly. Thus, you must incorporate them in your calculations when setting the budget and comparing prices. Look at how each element in our renovation planning ties together, including wall color, flooring, cabinet colors, and hardware, and if you will still want to have the same combination in the future.
Even the smallest renovation projects can make a difference to the look and feel of your home. Ensure you do proper prior planning and walk the journey with an expert to get a dream house that complements your current and future lifestyle.
Other posts you might enjoy:
5 Egyptian Design Elements To Incorporate Into Your Home Renovation
Tips for Selecting the Right Tools for Your DIY Home Renovations
Home Renovation Tips to Save Money
Share This Story, Choose Your Platform!