Your outdoor deck design is a important part of your relaxation at home. That's because they are perfect for unwinding at the end of the day. What's more, an outdoor deck design offers various perks and advantages. Whether you want to dine, read a book, or enjoy the sunshine, decks provide all that and more.
With 2022 just around the corner, it's time to start planning your deck renovation or construction. To that end, for your enjoyment and information, here are six outdoor deck design trends to watch out for in 2022.
What To Expect In Deck Design for 2022
1. Deck with a bar.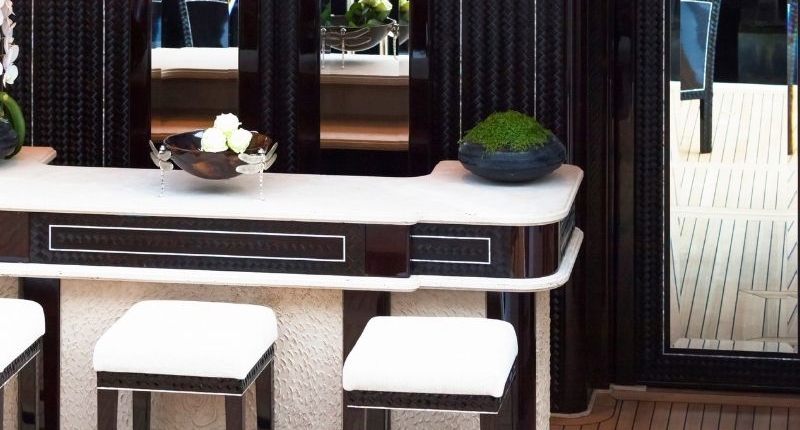 A bar in your deck is an attractive design idea. It is a great place to gather with friends and family while enjoying the outdoors. It also adds another level of functionality to your deck. Of course, it's best to use materials like marble or granite that gives your deck a luxurious vibe.
A bar doesn't need to be big and bulky. Instead, choose a sleek and minimalist design that fits well in your space. You may also enclose the deck with glass and add an air conditioning (AC) system to make it more comfortable during the summer. Go ahead click here for more information about the AC installation.
2. Deck with a pergola.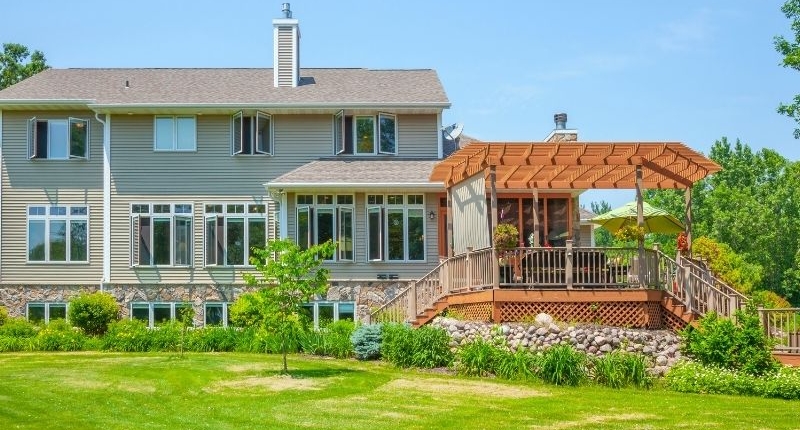 A deck with a pergola is ideal for those who want some shade from the sun. It's something unique and will give your outdoor space a beautiful look. Also, build it in your garden, pond side, or even on your rooftop.
It's like having an open-air room, which offers a cozy and intimate space. This style is compatible with any décor, whether modern or traditional. It gives your deck a more polished and sophisticated appeal.
If you plan to build a pergola on your deck, make sure you pick the material that supports the weight. You may find contractors online or on a specific website that offers this kind of service.
3. Bold and bright furniture.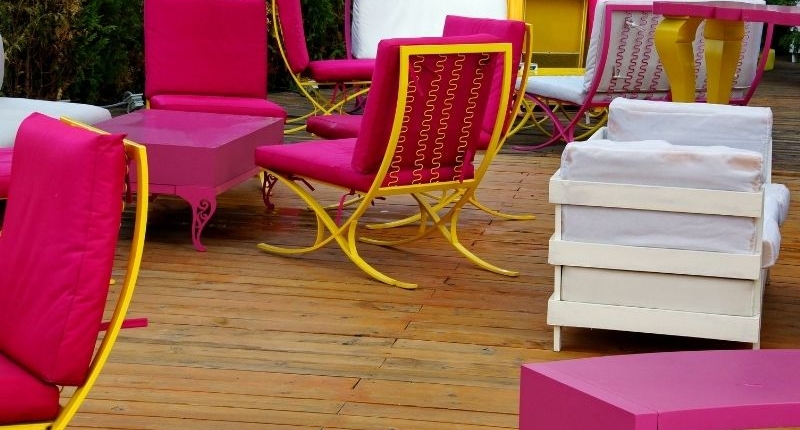 A deck with bright and bold furniture is another ideal design trend. Such furniture like benches, sofas, or even stylish hammocks, will surely make your deck stand out and unique. You may also have minimalist fixtures such as small tables and chairs to keep the space airy and not crowded.
The use of bright and bold furniture makes your deck look more inviting. It certainly adds a new element to it and create a lively and fun ambiance. These furnishings are a great way to add more lighting as well. Additionally, with flowers and plants in pots, your deck looks even more elegant.
The shade of red, blue, or white furniture easily brightens up any space. Adding elements of fun like some pops of color or exciting textures is also a great idea. It will create a fascinating contrast that sets the tone for your deck.
4. Relaxing water features.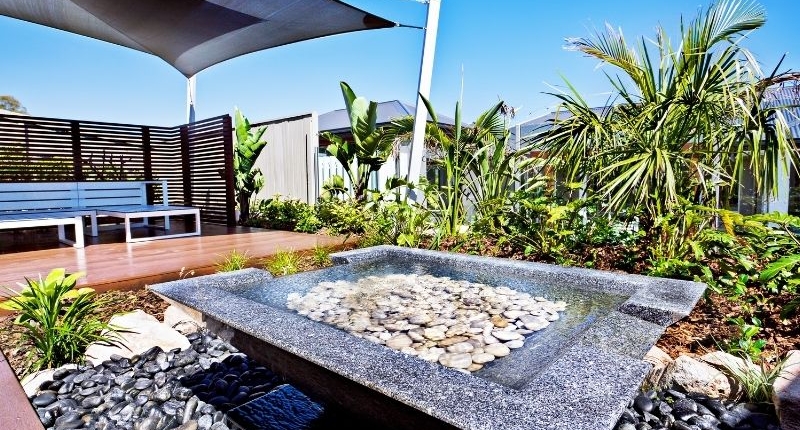 A water feature is another excellent way to add more serenity to your deck. It might also be a small fountain or even a pond. This ornamental element achieves an overall soothing atmosphere.
There are many ways to incorporate a water feature into your deck design. You might choose one that's curved or angular, depending on the shape and size of your deck. Of course, this kind of fixture is a focal point for your deck. You may also light it up at night for a more dramatic effect.
5. Camping style fire pits.
Who doesn't love to cozy up around a fire pit on a chilly night? Adding a fire pit to your deck is a trend that's gaining popularity. It is a great way to enjoy the outdoors with friends and family.
A fire pit comes in different shapes and sizes. You choose one that fits well in your deck or have one that's custom-made. It is best to consult with a professional before deciding on the size and shape of the pit.
Fire pits placed in the decks have various purposes. Moreover, they are useful for grilling, warming up, or simply for show. It also gives your deck an extra function and make it more versatile. There's simply nothing comparable to resting under the night sky while feeling the warmth of the fire.
6. Wooden deck flooring.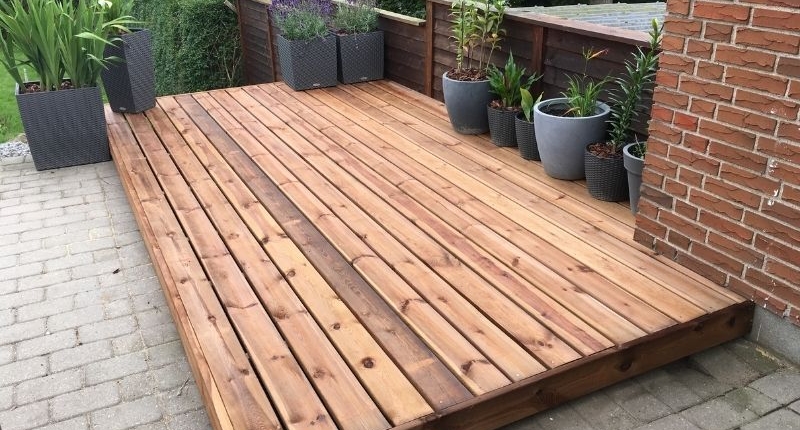 Wooden flooring is a classic choice for decks. It's elegant, timeless, and durable that lasts for many years to come. Whether the planks are wide or thin, wood is always an option that never goes out of style.
Achieve a more traditional look with wooden flooring but with modern accents as well. This deck material complements a variety of décor styles. It's best to pick the color that goes well with your home or other outdoor fixtures and furniture you have around.
In addition, a wooden deck also increases the value of your home. But, of course, it's a long-term investment. Also, if you want to maintain its beauty, design, and texture for years, use high-quality wood and have it properly treated and sealed.
In conclusion.
Outdoor deck design trends are constantly changing and evolving. So, experiment with it to see what works best. Of course, these are just a few examples, so feel free to explore and be creative. However, ensure that whatever you choose, it's compatible with your home and other outdoor features. Most importantly, have fun with it! If you have any questions or suggestions, we always love to hear from you in the comments below. Also below are links to more fantastic articles about ALL things DESIGN for your home or business.
Images Courtesy of Canva.
Other Posts You Might Enjoy:
7 Warning Signs Your Deck Needs Repair
Tips for Turning Your Flat Roof into a Deck This Summer
Essential Facts for Installing a Deck for Your Pool
Share This Story, Choose Your Platform!