Have you recently noticed your eavestrough leaking after it rains or perhaps it overflows? If so, these are problems you will want to resolve as soon as you are able. Keep in mind that you can solve eavestrough-related problems independently by yourself via do-it-yourself (DIY) or hire a professional to do the repairs for you. Both options have advantages and disadvantages. Nonetheless, it's said that professional eavestrough repair is the better option to take between the two.
Why You Should Hire an Expert to Repair Your Eavestrough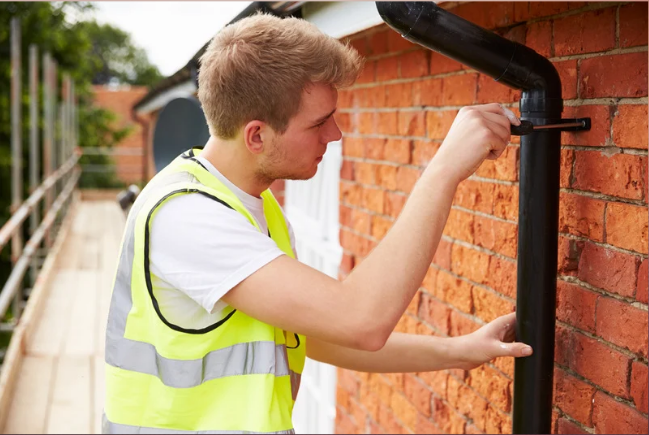 The following discusses why you should hire a professional for your eavestrough issues. Keep on reading to learn more. 
1. A Eavestrough Repair Service Has the Skills
When looking for repair services, it's best to work with experts because a professional eavestrough repair provider like Trades by Jack has worked with eavestroughs before. As a result, they understand its working mechanisms and are aware of the possible issues they could have. With this knowledge, they can solve your eavestrough issues correctly and swiftly. 
Although most eavestroughs are similar in function, they might differ in installation techniques or other features. Due to this, it'd be an added advantage to work with the provider that installed your eavestrough or the brand's owner. An owner knows best how their products work and will promptly diagnose and solve any issue.
2.  Eavestrough Repair Professionals are Insured
Even as you hope for a successful eavestrough repair process, issues might happen here and there. It's important to be ready for them. The service provision is at a high point, and falls might occur. A professional provider will protect you from incurring the expenses of medical bills should any accidents cause any harm.
On the other hand, the eavestrough is attached to some of your roof parts. In the repair process, the service provider might damage your roof, which will now need repairs that will cost you. Luckily, most professional eavestrough repair providers will protect you from these costs by having a general liability cover. You don't want to incur more costs than what you'll pay for the services. 
Visit this website to get more insight into this service's cost.
3. A Professional Will Have Resources
A successful eavestrough repair project requires resources to bring it to completion.  A professional provider will have all the tools for any major or minor job. It is best to be prepared for any unexpected situations as they repair your eavestrough. 
For example, your gutter might be sagging so you hire a professional to put it back in the correct place. When they do this, they may realize the gutter has holes. Since they have all the tools, they'll pick up a silicone sealant or caulk and cover the holes, solving two problems all at once. 
The other resource that this provider will have is the workforce. A workforce is important depending on the project scope. Suppose your home has a large perimeter and the eavestrough repair provider is to repair the entire length. It might take time, which can be an inconvenience. But the provider can execute the project with two or more qualified assistants, speeding up the process without compromising quality.
4. A Professional Tends to Be Proactive
Proactiveness is a character trait that's commendable in service provision. Due to this, most professional eavestrough service providers will do what they can to keep the client happy. Finding a provider with this trait is an added advantage.
Besides the provider repairing your eavestrough, they'll take a step further to ensure the problem doesn't arise in the future. They'll inspect the entire system, including the roof, and identify parts needing replacement. In some instances, your fascia board might be weak or damaged, affecting its ability to hold your eavestrough. Suppose the roof is damaged, and it's not their area of expertise. The provider may recommend a roofing contractor to address the necessary fixes.
Last but not least, a proactive eavestrough repair provider will advise on the best practices to retain the integrity of your trough, for instance, cleaning. It's part of preventing recurring issues since the provider won't always be in your residence to take care of your eavestrough. 
Conclusion
Hiring a professional eavestrough repair service is the only way you'll have peace of mind since you know you've left the repairs to experts. In addition, you can carry on with your daily duties as the repair's ongoing. The discussion above shows how else you stand to benefit from these services. 
Other Posts You Might Enjoy
5 Important Benefits of Home Maintenance
The 5 Best Types of Gutters for Your Home
Why You Should Opt for Gutter Maintenance
Share This Story, Choose Your Platform!