If you're looking to move or invest in rental property, Florida is always a great place. Many retire there, and even the youth move there for fun in the sun. Key West is one such town, encapsulating everything Florida is known for and more. Beaches, beautiful sights, nightlife, and historical intrigue, to name a few. All in a town located at the bottom of the US, only a short distance from Cuba. Therefore, Key West may be an excellent place for investment. First, however, if you want to know, let's give you the statistics.
Is it a Good Idea to Invest in a Rental Property in Key West?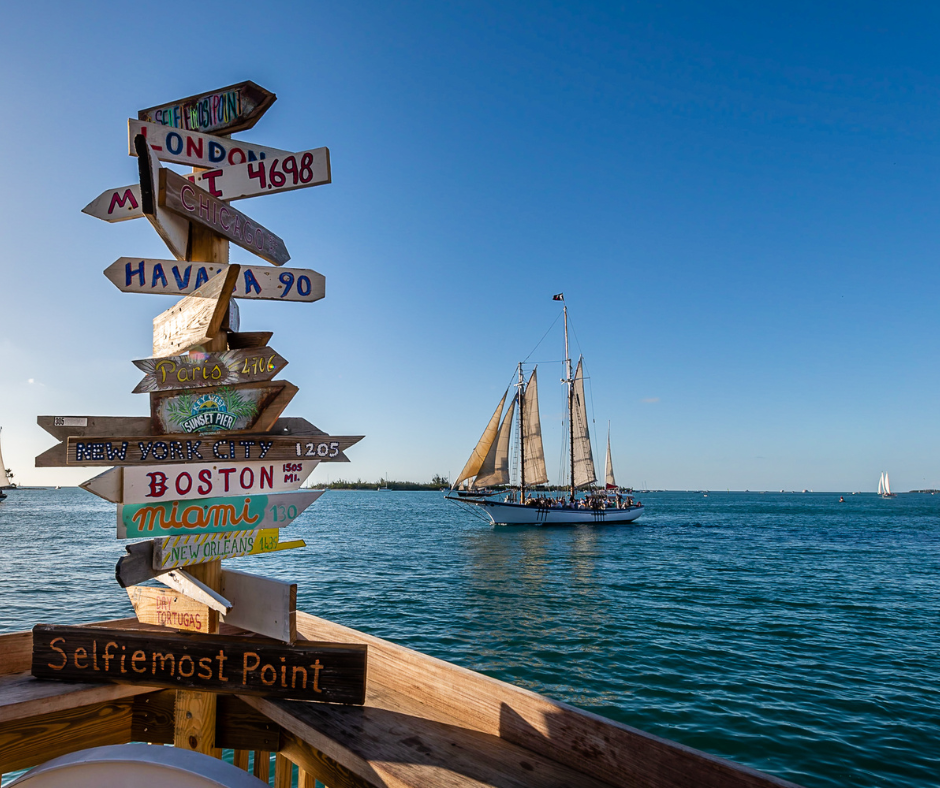 The Facts
Best Places lays out the information easily, revealing that Key West is one of the most expensive towns in the state of Florida. The cost is 154.8 compared to Florida's 102.8 out of the US average of 100. The significant factors contributing to this are housing and health, which go for 145.5 and 274.1, respectively. To further illustrate how valuable Key West's housing is, the median home cost is over $752K, much more than Florida's average of $294K. Interestingly, transportation and utilities are cheaper than in the majority of Florida.
As the cost of living is higher, the cost of rent is also higher. Your average studio apartment in Key West costs around $1,339, with a four-bedroom going for $3,007.
Because of the costs, investing in rental property could be ideal. However, we should note that many people in Key West also buy homes. In July 2020, during the height of the pandemic, there was even a 50% jump in home sales.
Key West is an expensive place because it is on the southernmost tip of the US, providing gorgeous tropical climates year-round. In addition, it's a secluded area, meaning it's a fantastic place to retire or spend a summer break, adding to the cost.
What About the Population?
One way to decide if investing in rental properties is worth it is if there is a population boom. Looking at the facts, Key West is slowly growing in population.
Key West is a town exclusively for wealthier people, so the population is low at a little more than 26,000. In 1960, Key West's population was at its peak at 34,000. However, it quickly declined until 1980, when it began increasing after its dip to 24.4K. Since then, it's been steadily climbing. Since 2010, there has been a 1.36% growth.
In other words, Key West is growing slowly, even with the boom in real estate. Therefore, Key West is a stable investment, but its lack of population boom does not make it a must-invest.
What About Lodging?
Besides rental homes, another investment people make with properties is lodging. From traditional homes to Airbnbs, lodging can be an excellent investment. Since many people visit Key West for vacation, lodging could be an option you could take.
Key West is one of the most expensive places for lodging, particularly during President's Day. The average cost for a double room in Key West is $472 a night. However, even during the off-season, Key West's tropical climate still makes it a coveted location and, therefore, ideal for lodging investors.
Other Home Facts
Key West has a housing market that has been described as somewhat competitive. Within the past year, there have been 64 homes sold. Another interesting factoid is that Key West homes sell, on average, 49 days after listing, meaning that there is a demand for homes. What the homes sell for is usually the same as the listing price. The exceptions are minor, going 1% below or above, depending on the circumstances.
Final Thoughts
Key West real estate is an interesting situation to invest in a rental property. Most coming to Key West are wealthy people looking to buy a home. While some rent, your investments might be better suited towards lodging. You also must remember that Key West takes a long time to grow, and unless there is a population boom, investing en masse in homes might not be a good idea. However, this does not mean there isn't potential for investors because of its coveted location and being a vacationer hub.
Other Posts You Might Enjoy:
Boost Your Income from Your Vacation Rental Property
Becoming a Landlord – How to Avoid the Pitfalls of Managing Rentals
Reasons to Purchase Real Estate Property
Share This Story, Choose Your Platform!