Moving cross country is a big step. And yet an average American moves 11.7 times in their lifetime. As you pack up, it's essential to plan what needs to be done before you get there.
What To Do Before Moving Across the Country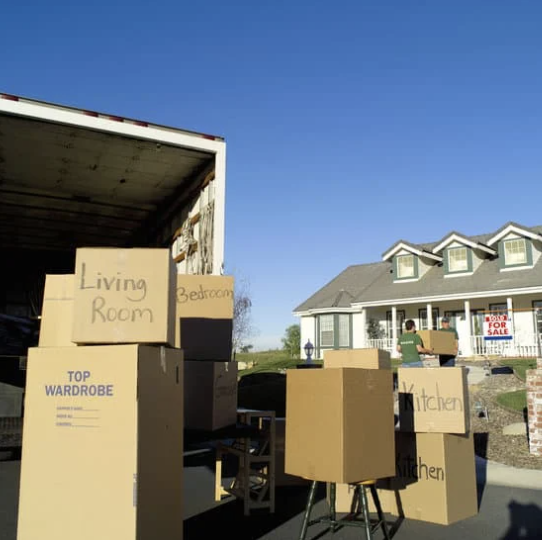 In this article, we'll go over some of the most important things you should do before moving across the country to make sure everything goes as smoothly as possible once you've arrived at your new home.
Before Moving Donate or Sell Unwanted Items
Donating unwanted items is a good way to cut down on moving boxes, and give your items a second life. If you are looking for a little back on items you no longer want, consider selling them. There are a variety of apps and websites you can use to list and sell items.
Make sure everything is clean before donating or selling it. You should also check with the charity first to ensure they can accept your donations.
Create a Moving Checklist: Pack Early & Label Boxes
A solid moving checklist is an excellent way to ensure you remember all details of your move. It's also helpful as it can break down the moving process so it's not as chaotic. Having a checklist can also be helpful when packing as it allows you to stay organized and make sure you are packing up everything on time.
Packing early gives you time to deal with any problems that may arise. Rushing when packing can be stressful and allows for items to be misplaced or forgotten.
Be sure to label all boxes by room or contents to ensure you know where everything is. You might need to quickly find an item so it's best to know which box to look in. This will also save you time when unpacking in your new home.
Choose a Reliable Moving Company
If you're moving cross-country, choosing a licensed and insured company is essential. Also, make sure they have experience with long-distance moves. These are different than short interstate moves because of the additional time and space involved in the process. 
Check reviews and references carefully before signing on with any company. According to MOD24, professional movers handle around 6,50,000 relocations every year. Get everything in writing in case of any mishaps. It will be easier to refer back to your contract or documents when needing to file a claim. 
Before Moving Transfer Medical Records and Prescriptions
You'll want to start this process as soon as possible since it can be complicated depending on how long you've been seeing doctors in the area. First, ensure you have copies of all your medical records in a safe place where they won't get lost or damaged. If you're moving with children, keep their records separate from yours so they don't go missing during the move.
Next is prescriptions. Get in touch with your pharmacies and doctors as soon as possible to change addresses.
Book Travel Arrangements in Advance
When you book travel arrangements in advance, it allows you to see what kinds of deals are available. If you wait until the last minute, there's a good chance that the prices will be higher or that there won't be any remaining seats on flights or hotel rooms. You may find yourself needing a place to stay.
Plan for Your Pet's Move
Millions of animals travel safely by air every year. It's essential to figure out how you'll transport your pet across the country, but first, make sure your pet is microchipped and up-to-date on vaccinations. You'll also need a current health certificate from your veterinarian before they get on a plane or train with you.
Other Posts You Might Enjoy
Easy Tips for Packing and Moving
How to Move in Together & Merge Styles
Cleaning Checklist for Moving Out
Share This Story, Choose Your Platform!