When it comes to homeownership, many wonder if it's better to build a home from scratch or buy an established property. These are two proven paths to homeownership that come with their own sets of pros and cons. If you choose the path of building a home in Australia, you're in the right place.
Buying a pre-built home means that you can move in right after you finish the purchasing process. But you are also stuck with the home's design, after moving in. There's nothing you can do about major architectural changes to the property unless you raze the whole structure and redo the entire construction. Of course, that entire process holds a multitude of complications to encounter and deal with.
Therefore, it's important to know the smart tactics for building a home in Australia or in any geographic location. To that end, today we bring you an overview of the essential tactics you need to know when building a home in Australia.
What You Need To Know When Building A Home In Australia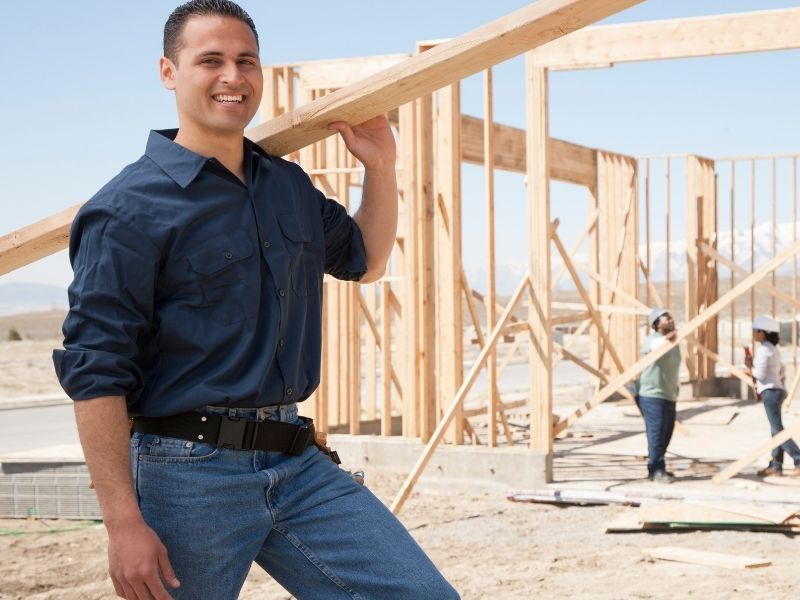 The obvious advantage of building a house in Australia is that you have the flexibility of doing things exactly how you envision them. The material you purchase must be brand new and in alignment with current standards. You also must navigate obstacles such as obtaining planning permits from your local authority before the construction process begins. If you choose to be the builder, you also must oversee the entire process from start to finish.
Many Australians prefer to hire contractors for their building projects because it's convenient and they get to work with an expert in the industry. A quick look at any Coral Home Builder review reveals that the home building process in Australia is relatively easy if you have the right team on your side.
The expenses involved in building a house are quite open-ended and depend on various factors, such as size, quality, location, and architecture. You'll have to cover the fees of various professionals such as architects, project managers, surveyors, and structural engineers, among others.
Quick overview of the home building process.
Once you've found your plot of land, you'll need to obtain financing for the construction. This is a straightforward process if you have enough capital available. Most people will need a construction loan to fund the entire process. Next, you'll have to work with an architect on designing the home – this step could take a while, depending on how much you revise the design.
Once the design has been finalized, you'll need to get approval from the local authority, and you can start the building process by hiring a contractor.
The first stage of construction requires digging, leveling, and grading the land. An inspector must certify the site before you can pour concrete.
The second stage involves constructing structural supports, such as walls, roof frames, wiring, insulation, and more.
The third stage involves wall painting, tile placement, installation of HVAC systems, and others.
Once all the finishing touches are in place, the property goes through one last inspection.
At this stage, the builder hands the property over to the new owner.
Things to consider when building a home in Australia.
⎆ Location
When purchasing land, you must consider various tactics such as accessibility to schools, malls, and the overall security of the place because this will affect the value of your home.
⎆ Codes
You'll have to abide by various Australian codes that cover a broad range of topics such as sustainability, structural integrity, health and safety, and efficiency.
⎆ Obtaining Permits
If you're building a house yourself, you'll have to seek approval from the local authorities and provide a safe working environment to contractors.
⎆ Budgeting
Get in touch with builders and obtain quotes to make a quick comparison., Make sure the quote covers the price of essential things such as soil testing, landscaping, and approvals. You may be eligible for a First Homeowner Grant – check with your state for eligibility requirements.
⎆ Laws
Check to see that the builders you work with are licensed and remember to sign a contract with them. It is recommended to seek advice from a property lawyer before signing on the dotted line.
⎆ Inspector
Hire an inspector to inspect your property at each stage of the construction process of your dream home. 
In conclusion.
There is nothing more satisfying and rewarding than having built your own house, but there are a few risks you should consider before starting the process.
It's a long process: Building anything takes time and often doesn't go according to plan. This places you in a difficult situation, especially if you're renting a place and hoping to move to your new home.
Lots of negotiations: Talking to multiple contractors, engineers, architectures, and buildersis exhausting and confusing. Therefore, it's important to hire the right team from the get-go.
The price of extras: Things such as fencing, swimming pools, and landscaping cost extra and add several thousands of dollars to your budget.
Now that you're aware of the basic steps involved in building a home in Australia, it's time to contact a builder and start the construction process. If you have further questions or suggestions, we always love to hear from you in the comments. Also below are links to more fantastic articles about ALL things DESIGN for your home or business.
Images Courtesy of Canva.
Other Posts You Might Enjoy:
5 Basic Rules For Building Site Safety
6 Tips on Hiring a Plumber When Building a Home
Custom or Project Home Build • How to Decide Which is Best
4 Mistakes to Avoid When Choosing Builders for Your Home Construction
Share This Story, Choose Your Platform!