So, you're thinking about building yourself a home, huh? Congratulations! Home construction is a huge decision and financial investment, which means that you want everything to run smoothly from start to finish. It also means that you have a lot of important decisions to make to ensure the entire project ends well.
What's the first decision you must make? If you thought of the color of your walls, then you are wrong, my friend. The very first decision you must make is to find the right builders. Of course, finding the perfect contractor is significant and there are important questions to ask, including those you can find here. Are you thinking about building? If so, you are invited to continue reading to learn some excelling tactics to employ when choosing builders for your home construction.
Your Home Construction • 4 Mistakes to Avoid When Choosing Builders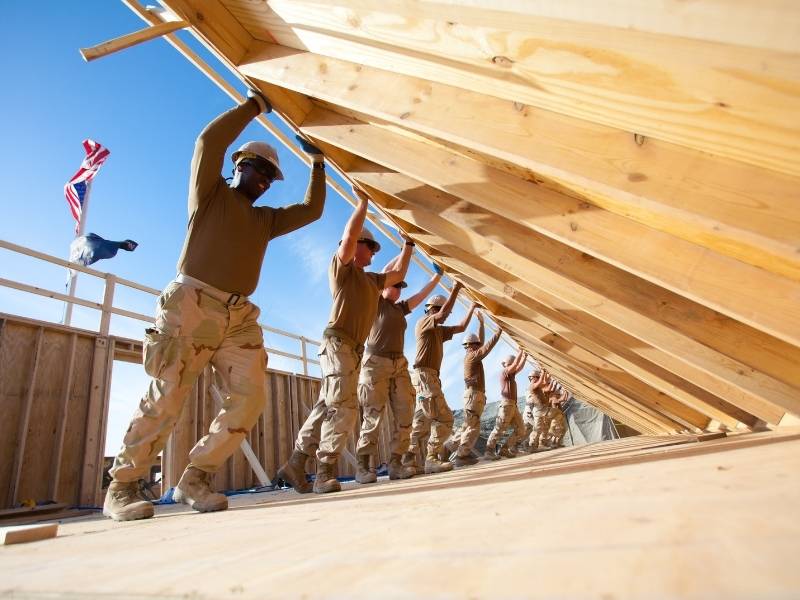 Most importantly, though, you will need to make sure that you aren't making any critical mistakes during the choosing process, since that's quite a common occurrence. Yes, people do tend to make mistakes when choosing these contractors and those mistakes eventually backfire. So, your task is to learn about some of the most common mistakes that can be made in the process and then do your best to avoid them any way you can.
Are you now getting curious about those mistakes and wondering what it is that I am talking about? Let me satisfy your curiosity by sharing a list of some of the common mistakes that you should try and avoid during this process. Below is a list of tactics for you to employ to ensure you get the right contractor for your home construction.
1. Don't rush into important decisions with your home construction.
This is one of the worst things you can do because it inevitably leads to errors. Unfortunately, quick decisions will ultimately leave you unhappy with your home. However, if you don't want it to happen, then you tone down your excitement until you choose your builders. Why? Well, your excitement often leads to making hasty decisions.
After all, you want to find the best builders for your home construction. So, researching the companies in your area is very importance and you must take your time to do it thoroughly. So, remember, don't rush into making a choice for the best results!
2. Thoroughly check the builder's reputation and online reviews.
If you take a quick look at https://virginiabuilders.com/, you will realize that the contractors you hire are in charge of designing, developing, and building your home. Now, let me ask you a question. Would you entrust such important tasks to companies that people are complaining about frequently? Remember, this is your dream home we are talking about here and you certainly don't want to end up being unhappy with the end results. I assume that the answer to my question above is rather clear and obvious.
In few words, nobody would like to have builders who lack the right experience to work on their dream homes. So, why would you, then, skip the step of checking the reputation of the companies you are thinking of working with? The simple fact is that you should never do that, i.e. you should never forget to thoroughly inspect their reputation by possibly talking to a few of their past clients, or simply searching for online reviews and testimonials.
Also, keep in mind that you must not focus only on the positive reviews. Rather it's wise to search for objective comments on their work. Of cousre, if too many people are complaining about certain contractors, the best thing to do is avoid working with them.
3. Don't focus only on the price for your home construction.
When you decide to build your dream home, you must also decide on the budget. In addition, you want to find builders that offer their services at an affordable cost and there is absolutely nothing wrong with that. There is, however, everything wrong with making your decision based solely on the price, because going for the least expensive option usually ends up looking cheap. So, instead of focusing on the price, focus on the quality of their work.
Another way you can keep an eye on the quality of the work without worrying too much about prices and going over budget (or running into unexpected costs!) is with construction contract management software.
Consider using these powerful tools to get a better overall picture of your project's contracts. Keeping track of contracts and all the financial aspects of a project can be a real pain sometimes. Why not simplify it? Such software can manage all of the construction-related costs, ensure vendors get paid, and get your project done without so much as a headache.
4. Be certain to check the builder's previous work reviews.
Speaking of the quality of their work, here's another mistake that you should never make. I'm talking about forgetting to ask about their previous projects. Basically, you need to see some of the projects that the specific contractors worked on, so as to be able to decide whether you like their style and their overall work. Only after seeing those projects will you be able to make the right decision.
If you have any questions or suggestions you want to add, we'd love to hear from you in the comments below. Also below, you will find links that will take you to more interesting articles about ALL things DESIGN for your home or business.
Other Posts You Might Enjoy:
All You Need to Know About Patio Paving for Homes in Dublin
6 Tips for Making Your Home More Energy Efficient
7 Practical Tips for Building an Eco-Friendly Home
A Comprehensive Guide to Choose the Right Garden Shed for Your Home
Share This Story, Choose Your Platform!