Making your home energy efficient yields numerous benefits. First and foremost, you'll save money on water, heat, and electricity. Secondly, you'll help save the environment. Finally, you'll improve the resale value and attractiveness of your home for potential buyers. 
Whether you're designing a new home or renovating an existing structure, do so with energy efficiency in mind. Here are six designer-approved tips for making your home more energy-efficient. 
Make Your Home More Energy Efficient with 6 Resourceful Tips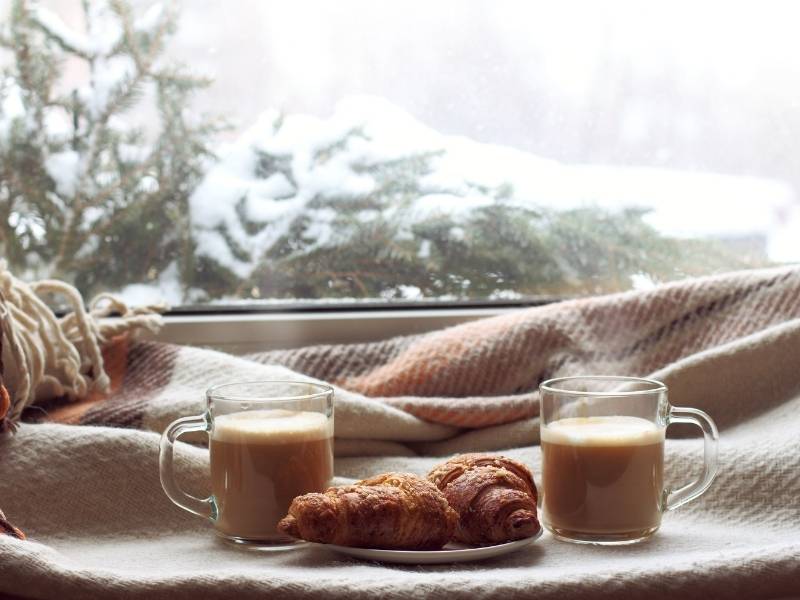 ① Rethink Your Heat Source 
The type of heat you use will ultimately impact your energy efficiency and budget. According to the information from Furnace Repair Calgary, up to 80% of your home's utility costs come from running a furnace to heat your home and water. Upgrading an old furnace to an Energy Star rated model with 95% AFUE can cut your heating expenses by 35%. 
Whether you're designing a new home or upgrading and renovating your older home, choosing the right heat source makes all the difference when it comes to consumption. 
② Install a Tankless Heater 
Again, heating your water makes up a significant portion of the overall consumption of energy in your home. Traditional water heaters constantly work to keep water stored at a warm temperature for when you need it. Replacing a bulky water heater with a tankless wall-mounted on-demand heater will dramatically reduce your energy consumption. 
On-demand or tankless heaters work by heating the water as it travels through the device when you turn on your taps. In addition to curbing your carbon footprint, a tankless heater also guarantees that you won't run out of hot water when you hop in the shower after a long day.  
③ Consider the Airflow 
The airflow in your home helps regulate the temperature and humidity while ensuring everyone is breathing fresh, healthy air. When designing a home, consider an open floor plan that allows for better airflow. When renovating an existing home, think about what walls you can remove or alter for better air distribution. 
It's also important to look at what's happening behind the scenes. Consider installing a heat pump or mini-split for better temperature and climate control. Ensure your entire heating and cooling system is up-to-date and operational. 
④ Install Aerators and Low-Flow Faucets 
Water bills are on the rise in light of the COVID-19 pandemic. The increased demand in residential settings is driving up wastewater fees and consumption, causing additional financial stress for burdened families.  
Fortunately, there is a solution to help offset water costs. Aerators are fixtures that blend air with the water as it comes out of the tap. This process allows for more water coverage while reducing consumption. Low-flow faucets, toilets, and showerheads can also dramatically reduce water consumption, saving the environment and your utility bill. 
⑤ Rethink Your Roof 
If you're in the market for a new roof, it's worth considering a cooling roof. Metal roofs effectively reflect sunlight and heat for better climate control during the summer months. Additionally, as these roofs last significantly longer, they cut back on the material consumption and waste from replacing an asphalt roof every 10 years.  
⑥ Insulate and Seal 
Finally, make insulation and properly sealing your home a top priority. When building a new home, find the best option for your climate and house style. When renovating a new home, consider testing the structure for air leaks to determine where the best improvement opportunities lie.  
Some common sources of air leaks in older homes include: 
Windows 
Chimneys 
Attics 
Outlets 
Exterior Doors
Vents 
Baseboards   
You can use caulking and weather stripping to improve the easy-to-reach areas. If your home lacks adequate insulation throughout, consider hiring a specialist to blow foam insulation into your walls. This service pays for itself within a few years.
In Conclusion
The next generation of homeowners considers eco-friendliness a key selling feature. Whether you're building your forever home or fixing your house to sell, take a sustainable, eco-friendly approach. 
If you have any questions or suggestions, please enter them in the comments below. Also below you will find links to more great articles about ALL things DESIGN.
Images Courtesy of Canva.
Other Posts You Might Enjoy:
3 Interior Design Ideas for a Greener Home
4 Tips to Build a Green Energy Efficient Home
Green Living Starts At Home and Saves You Money
Share This Story, Choose Your Platform!