If you plan to build a new home, don't forget to add the right garden shed for storing gardening tools and other household goods. Creating additional space is a smart idea because when you keep adding new items, you soon realize there's no place to keep them. Click here to learn how to build a sleek garden shed in a very short time.
However, before you purchase, there are tips you might want to know. So, here are some tips to help you choose the right garden sheds for your home.
Your Guide to the Right Garden Shed for Your Home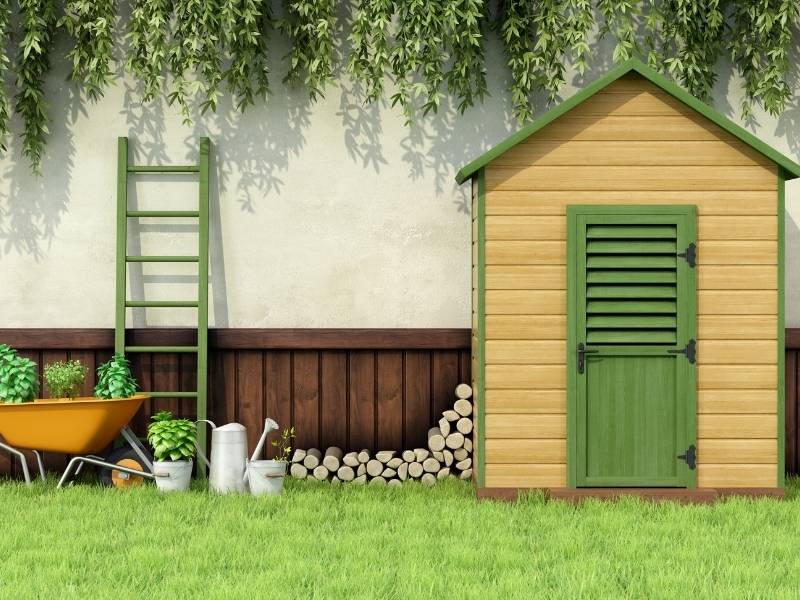 The Shed Must Serve Multiple Purposes
While building a garden shed think, of the other things (other than gardening tools, wheelbarrows, etc.) you'll be able to store there. If your hobbies are likely to change in the future, you should accommodate the related paraphernalia in the new shed. For instance, what if you took to pottery in the future? You'll need enough space for the pottery kit, including the pottery wheel, kiln, etc., besides a shelf to display your creations.
Choose a Shed Made of the Right Materials
Choose materials that are lightweight, strong, and durable so that they last a lifetime. The commonly used materials include wood, steel (sheets), plastic, resin, etc., with steel being a popular choice as it is durable.
While wooden sheds are aesthetically pleasing, today's common choice is steel as it is rust-proof, lightweight, and lasts longer. A wooden shed requires constant maintenance else; they tend to deteriorate faster.
However, steel sheds are sturdy and generally all-weather and can withstand pounding rain, harsh sunlight, and cold winters. The range of colours available in steel is impressive, and it is easy to find a shade that matches your walls and fence.
Read the Reviews to Select the Right Garden Shed
Today, no one buys anything online before reading the reviews, which will give you a fair idea of the quality and the after-sales support provided by the manufacturers. Social media is a great source to find genuine reviews and will tell you if the existing customers are happy or not. While reading the reviews, don't forget to read the product specifications and the warranty terms offered by the supplier.
Survey and Test the Site Before Construction
It is crucial to survey the site upon which the proposed shed is to be installed. Plan the location and the distance (from the house) so that it is neither too close nor too far from your home. Soil testing to decide on the type of foundation to lay is a critical point to remember.
You need to clear the site of weeds and grass and level the ground before laying the foundation. It makes sense to call in weed control experts to treat the area before construction activities start.
You also have to decide what type of floor you want, concrete, raised timber, or gravel. If you are planning a permanent garden shed, it is advisable to go for concrete flooring.
Assembling and Constructing your Garden Shed
If you are a do-it-yourself (DIY) person, you may want to build the shed yourself. Otherwise, you'll need to call in the experts who'll help you out. Today, manufacturers supply sheds as broken down units that can be assembled on-site easily. You can think of some space-saving techniques like using sliding doors.
Also, you could use skylights to allow natural light inside and save on your electricity bills. If you are already familiar with DIY, it shouldn't take more than a couple of days to install a garden shed in your backyard, though you may need a person to assist you.
Having the right garden shed is a brilliant idea as it helps you pursue your hobbies, be it gardening, pottery, or any other pursuit. Selecting the right materials and a reputable supplier are vital to building the right garden shed that lasts a lifetime.
If you have questions or suggestions, kindly leave them in the comments below. Also below are several links to more interesting articles about ALL things DESIGN.
Images Courtesy of Canva.
Other Posts You Might Enjoy:
How To Create A Beautiful Outdoor Living Space
8 Ways to Increase the Value of Your Home
All You Need to Know About Patio Paving for Homes in Dublin
Share This Story, Choose Your Platform!