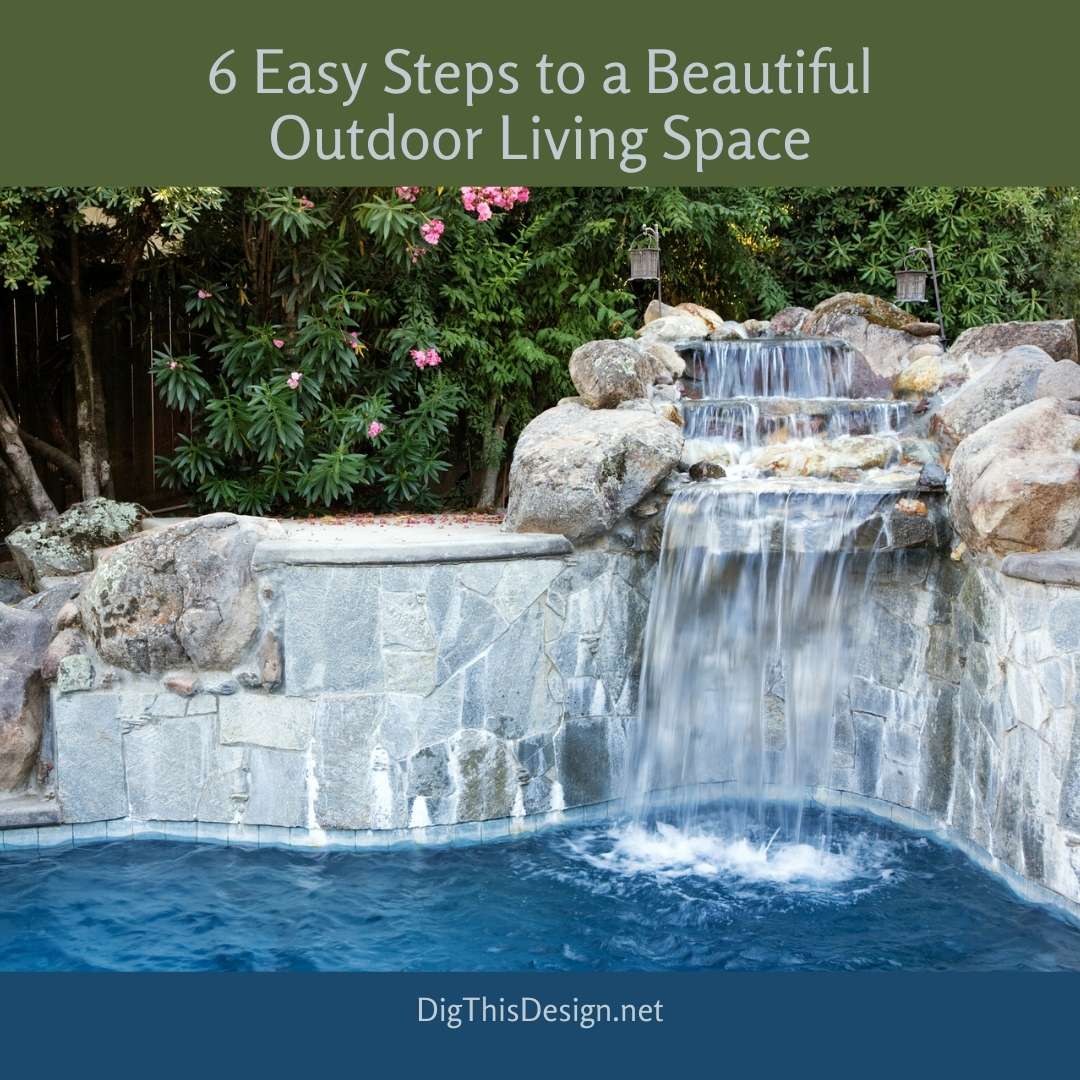 Having a great-looking house is what everyone wants. While most people focus on pouring their creativity into their household's interior design, you might forget about the importance of appearance, specifically with your beautiful outdoor living space.
If your household has enough backyard space, then, consider taking advantage of the area. Amazingly, this one step gives you a unique outdoor living space where your family and friends build brand new memories. With that in mind, it's only ideal that you try to make it not only look amazing but enjoyable too. 
It's that time of year to start planning your beautiful outdoor living space. If you want to learn more about this process, we invite you to continue reading.
6 Easy Steps to a Beautiful Outdoor Living Space
① Know Your Purpose
Before you create a plan on where you'll place your favorite outdoor furniture, first identify what you will use it for. Are you planning to host outdoor dinner parties or BBQs? Are you planning to invite a ton of people or just a few friends? Are you looking for an outdoor place to have peace and relaxation, or fun-filled, enjoyable activities?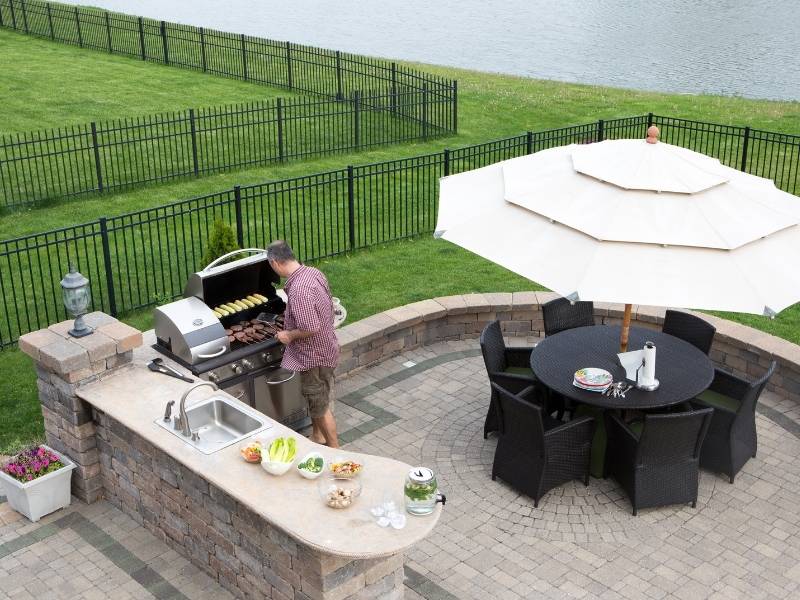 When you've identified and finalized what you want your outdoor space to look and feel like, you can now proceed with thorough planning.
② Layout  Space Properly
To create the perfect layout, try to have the exact size and dimensions of your yard. Then, draw it on a piece of paper, or use an online application that allows you to have a visual representation of your yard. In this way, you know precisely the size you're working on and will have an idea of how big or small your furniture should be in your yard. 
Ideally, each corner and space in your yard has a purpose, like having a BBQ grill on one side, an outdoor dining area, a living room, and an open area for recreational activities like for firepit or yoga. Along with this, you should plan to place the door inside your house that leads to the outdoor living space on the nearest side, usually on the kitchen.
③ Choose the Right Plants
Everyone wants to have a great place where you can fully relax and just appreciate the beauty of their yard. It would not be helpful if you choose to add plants that require sensitive and intense care as you'll end up spending too much time taking care of them rather than relaxing in your yard.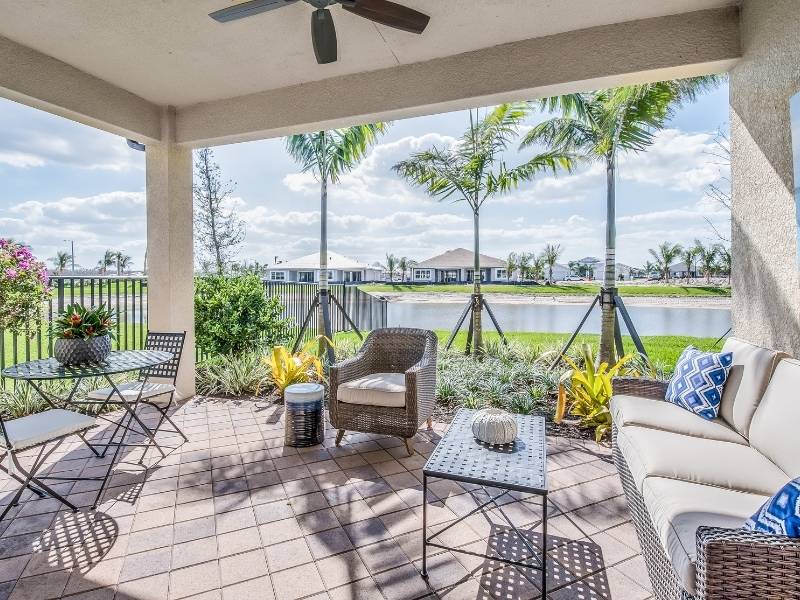 So, be sure to choose low-maintenance plants that'll allow you to fully enjoy your outdoor living area and free yourself from the stress of taking good care of your plants.
④ Consider the Weather
Almost everyone wants to have an open seating area in their yard. Still, suppose the temperature is intensely hot in your location, or perhaps the wind is intense. In that case, you might want to consider adding roofing in your outdoor seating to make people more comfortable. At the same time, have fun outside. 
Additionally, you should also know the sun's direction where it'll hit your house and strategically arrange your outdoor seating that'll make seating outside comfortable. You can manipulate the appearance of sunlight in your yard without using a roof by adding trees that'll help block out the sun. With trees, you'll be able to have a comfortable seating experience, plus it'll add beauty to your yard.
⑤ Choose the Right Furniture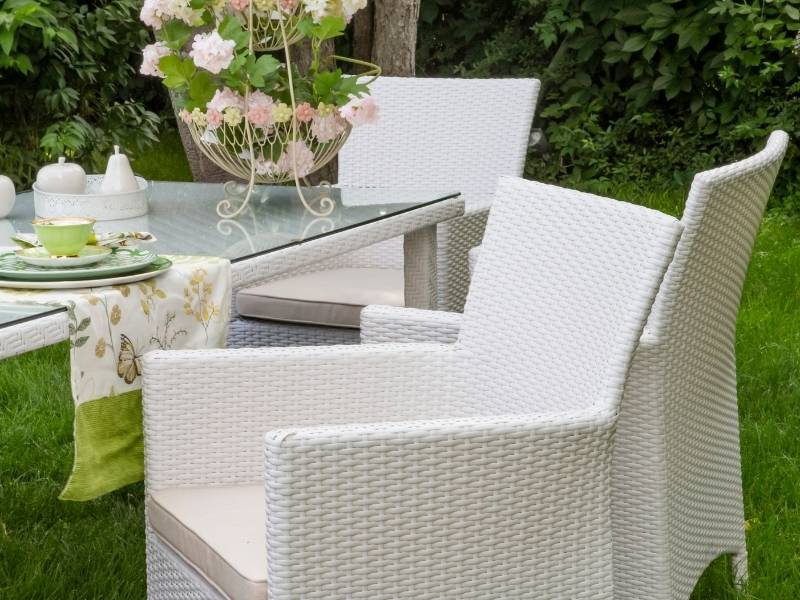 Of course, an outdoor living area wouldn't be complete without the right furniture. When purchasing furniture, select appropriate materials for your area's weather conditions. You can choose between wood, plastics, or metal to complement your area's climate. You should also purchase the best materials like those from Dreamo Living to ensure that it'll last you long. 
Additionally, don't forget to take exact measurements and try to see what it looks like once in your yard. Most people fail to measure and just think that it'll fit. However, knowing the exact size helps you balance your space's look. 
⑥ Add Water and Fire Features
Apart from placing beautiful outdoor furniture in your outdoor living area, you might want to add a couple of fantastic water and fire features to add beauty and property value to your yard.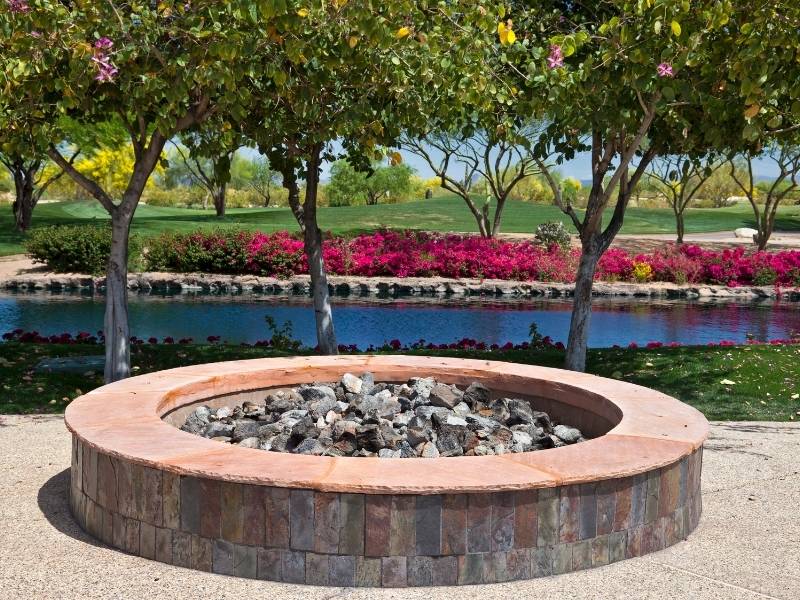 When it comes to adding water features, it doesn't necessarily mean that you have to go grand or add a waterfall. While that can help, you can add a small water fountain or a water pond with a mini waterfall to allow the water's sound to surround the living area for a dedicated relaxing space. 
While you can build your firepit, nothing feels luxurious and better than a pre-built one while you provide comfortable seats to surround the fireplace for deep relaxation and conversations. 
Conclusion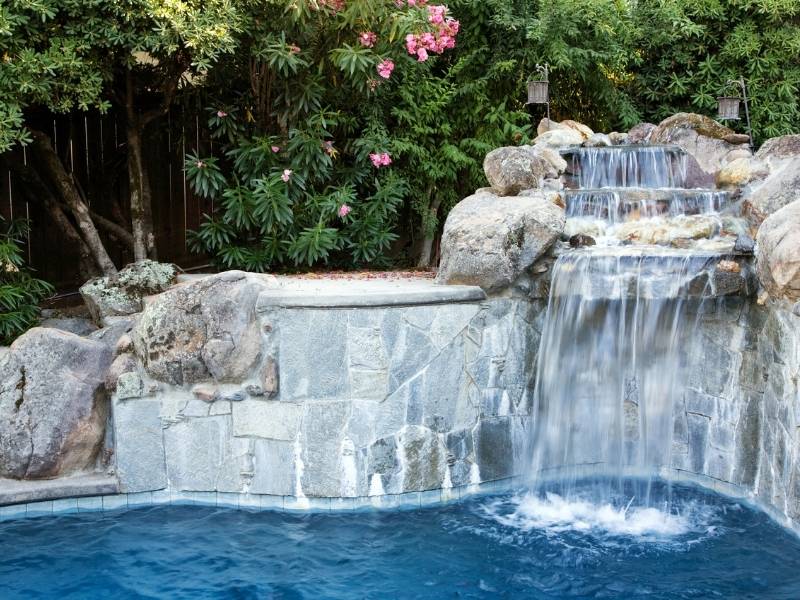 Having a great outdoor space takes creativity to make the most out of it. While you can always test your limits, you can also choose to hire someone to design your yard for you.
Don't forget to add an activity area where it allows you to stay longer outside rather than just a bare seating area. After all, you came outside to relax and be free from the everyday stress. 
If you have any questions or suggestions, please leave them in the comments below. Also below, you will find several references to other fantastic articles about ALL things DESIGN.
Images Courtesy of Canva.
Other Posts You Might Enjoy:
Outdoor Living Designs – See What's HOT!
Designing a Personal Zen Space Inside or Outdoors
6 Affordable DIY Outdoor Decor Ideas for Your Backyard
Smart Design Hacks for Hiding AC Units
https://digthisdesign.net/wp-content/uploads/2021/01/6-Easy-Steps-to-a-Beautiful-Outdoor-Living-Space.jpg
1080
1080
Susan Daniels
http://development.digthisdesign.net/wp-content/uploads/2016/11/OLD_DigThisDesign_logo.jpg
Susan Daniels
2021-01-23 01:00:52
2021-01-22 15:09:16
How To Create A Beautiful Outdoor Living Space