If you are in the process of having a new house built, hiring a plumber to install a plumbing system is mandatory. But if you're having a home built for the first time, it might also be the first time that you're hiring a plumber. As a result, you might run into difficulties. To that end, here are six tips for hiring a plumber for your new house build. 
Hiring a Plumber for the First Time? Use These 6 tips!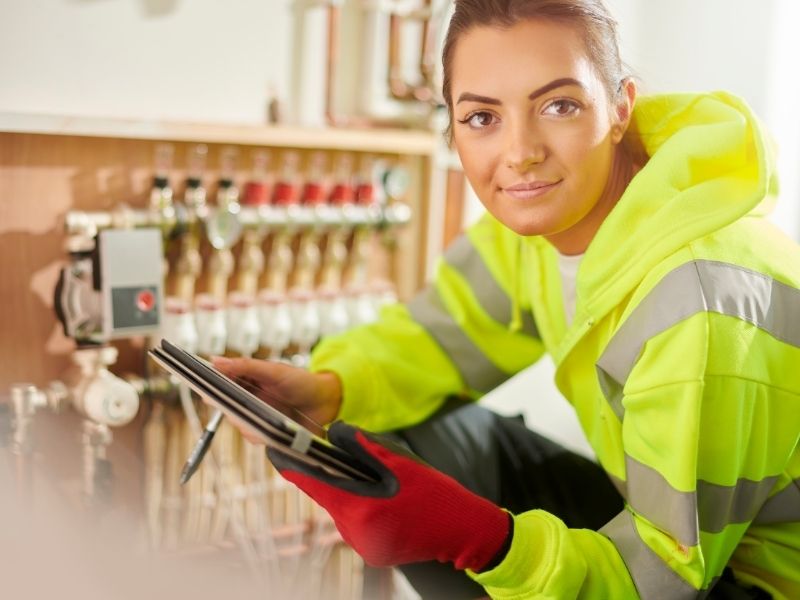 1. Ask for recommendations in person and online.
When you are looking for a plumber who can install an entire plumbing system in your new build home, the best place to start is by asking for in-person or online referrals. If you want to get referrals in person, you might want to start by asking people who live near to your newly built home if they would recommend the plumber who installed the plumbing system in their home. If you want to save time, consider visiting websites that specialize in plumbing or home services. 
2. Check their reputation.
Once you have found some suitable plumbers to shortlist, start by checking their reputation. You should make sure that they are licensed, insured, and do not have any complaints filed against them. You want to find a plumber or company with great credentials and 5 star customer reviews such as AK Gas & Plumbing make sure that you receive the best quality work possible.
3. Insist on a guarantee.
One of the most important factors to consider when hiring a plumber for your new build home is that they guarantee the work. A guarantee will provide you peace of mind knowing that if the plumber you hire makes a mistake while carrying out the work, or if anything goes wrong in the future, you will be able to have it repaired without an additional fee. Make sure that you get the warranty in writing.
4. Read reviews to check past work.
It's a wise idea to ask your potential plumber to show you some examples of their past work. They may be able to put you in touch with past clients so that you can arrange to see the work in person or have photos and videos that they can show you. Either way, if a plumber doesn't have any past work examples for you to see, it's usually a red flag.
5. Read reviews before making a decision.
Before you make a final decision on a plumber, it's a good idea to check online for reviews from past clients. Search for their name or company name on trade websites that allow clients to leave reviews to find out more about what people think of them and the work they have carried out. 
6. Don't be afraid to ask questions – and lots of them!
Last but not least, make sure that you ask your potential plumber as many questions as possible about the process and anything you are unsure of. A good plumber will work with you to make sure that the plumbing system in your new house is exactly how you want it or as close as possible depending on any restrictions. 
In conclusion.
Since the plumbing system is an important component of any new home, finding the right plumber is crucial when building your new house. If you have any questions or suggestions, we always love to hear from you in the comments below. Also below are links that will take you to more fantastic articles about ALL things DESIGN for your home or business.
Images Courtesy of Canva.
Other Posts You Might Enjoy:
7 Tips To Easily Solve Your Blocked Drain Problems
This Is How Your Home Plumbing System Works
Find Your Power as a Professional Structural Engineer
Share This Story, Choose Your Platform!