Now that we're in the colder months of the year, people are starting to redecorate for the fall. We're adding autumn smells, sights and feelings into our interiors, but we mustn't forget about our home's exterior too. Not only can we make the exterior feel fantastic, but we also need to think about practical solutions in order to combat some of the effects of cold weather.
3 Ways to Spruce Up Your Home's Exterior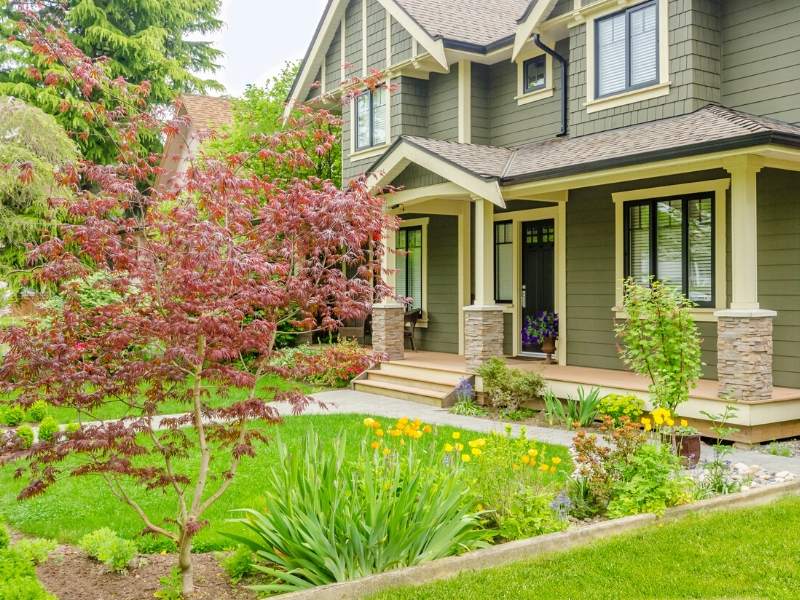 Update Your Home's Exterior Siding
Siding plays an important role in protecting our homes from damage. Throughout the year, debris blown by the wind can scratch and damage the siding of our homes and cause growing issues. For instance, it's not unheard of to see siding cracked or infested with mold due to a heavy storm season. It's a good idea to hire a home siding contractor to inspect your siding and identify any problem areas where the siding has become weakened. This is especially important if you're expecting heavy rain or snow in the future, and it's never a bad idea to inspect your siding a couple of times throughout the ownership of your home.
Replacing Your Plants
Because of the seasonal shift, you might need to start replacing the plants in both your front and backyard. We all know that leaves start to fall around autumn and if you have large trees on your property, they can start to shed. Leaves can block your gutters and makes your roof look dirty. To remedy this, make sure you clean your roof and flush the gutters. If you'd prefer not to deal with this, then consider smaller plants such as Dianthus. They have a beautiful red color and can grow in partial shade or full sun. They only grow to a maximum height of about 8ft. which makes it fantastic for smaller yards. Plants can have a huge impact on your home's exterior look.
Spoiling Your Garden
Your garden is one of the parts of your home that deserves more attention during the autumn. Not only can you add plenty of extra colors to your garden through the use of autumn plants, but you can also make better use of it from a practical standpoint. For instance, the autumn weather makes it perfect for barbeques and parties, so why not upgrade your garden furniture and utilities to reflect this? You can get new patio furniture and you can always upgrade your grill to something a lot more practical and useful for future parties and get-togethers. Modern garden furniture looks stunning and comes in various colors that will blend well with your autumn plants and the overall feeling of your property.
By sprucing up your home's exterior you will be proud to entertain friends at your beautiful home this winter.
Images Courtesy of Canva.
Other posts you might enjoy:
Choosing Homes Exterior Color Schemes
5 Home Improvement Fixes for House STructural Problems
Home Design and Why Window Style Has a Big Impact
Share This Story, Choose Your Platform!