Spring always seems to be a time when houses tend to, excuse the pun, spring onto the housing market. If you're planning on putting your house on the market when spring arrives, you need to focus on a practical approach, not just invest in the aesthetics of it. At this time of the year, your home may need a lot of work done to it. The cold weather could have taken a toll on various appliances that you use every day. There are a few things you should do before selling your home to increase your chances of success.
3 Tips for Selling Your Home Successfully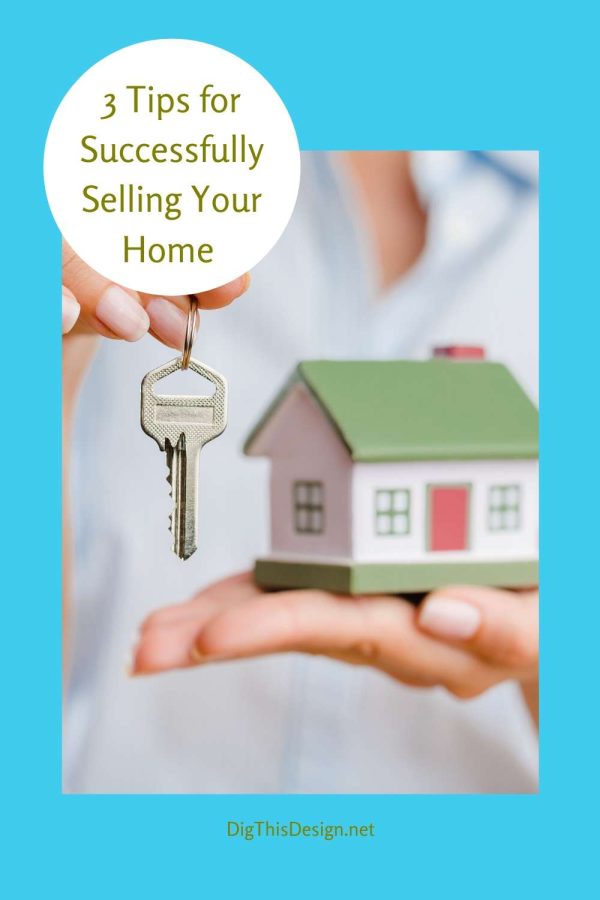 Improve your Kitchen
A good place to start improving your home is the kitchen. This area is probably the hotspot of the house when it comes to a demand for repairs. The sheer amount of time that is spent using the equipment in the kitchen means that wear and tear are likely to be present. Perhaps you have some appliances that have seen better days and are about to break or have broken, you should consider ExpertRepairs.com.au. They offer an experienced repair job for all kitchen appliances and more. You don't have to do an over the top job when it comes to renovating your kitchen. You could simply give it a face-lift by replacing out of date countertops, old hardware on your cabinets, or a fresh coat of paint. If you want to go above and beyond, make sure to check some of these kitchen decorating tips.
Importance of the Front Entry
Before any potential buyer enters your home, they will first see your front door. In order to create a good first impression for your house, the door must be in top condition and not hanging on its hinges. This theme should be continued inside the house too. You should make sure that all of your doors, and even windows, are not only looking nice and clean but doing their respective jobs. You could even create a new door look by repainting.
Go Green
Sustainable designs are very popular with homeowners. Eco-friendly solutions not only are positive for the environment but are also a healthier way to live. Also, with the energy costs rising, it is no surprise that homeowners are now seeking this type of home. In order to make your home more appealing, you could turn it 'green' by doing any number of things to reduce its carbon footprint. They don't have to break the bank either. You could have your windows upgraded, maintain heating systems, install energy star rated appliances, add water-efficient toilets and showerheads, and simply switch to energy-saving light bulbs. If your home is already 'green', then your house is very appealing to potential buyers who are only seeking this type of housing.
The moral of the story is that you need to make sure your house is ready and sell-able before you decide to put it on the market. Therefore, when the time comes, you can focus all of your efforts on actually selling it.
Images Courtesy of Canva.
Other Posts You Might Enjoy
More About Selling Your Home; The Creative Tricks to a Fast Contract
Selling Your Home; How to Prepare Your Home to Sell
Four Things You Absolutely Must Do Before Selling Your Home
Share This Story, Choose Your Platform!