Moving homes is an extremely stressful part of anyone's life. It's one of the most disruptive and potentially expensive things you can do. Here are some tips to ensure that your move goes smoothly, whether it's across the country or next door. You have to do some research in advance, interview movers, figure out what you need to take, what you need to leave, and what you need to store.
Tips to Make Moving Homes Easier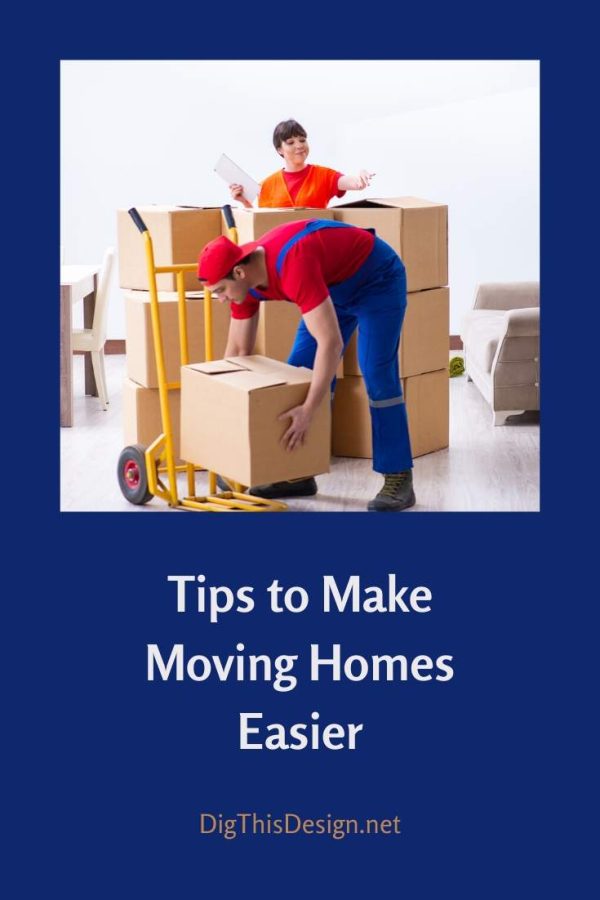 First Steps to Moving Out
The first step of moving homes is to take a look at the space you are moving into and compare it to the home you are leaving. If you're moving up, the size of the space won't be an issue. However, if you're moving to a smaller space, you might need to get rid of some items. Do an inventory of things that are important and have financial or sentimental value. If something doesn't bring you value, get rid of it. One mistake that movers typically make is thinking that because they paid a lot for something in the past, it's valuable. If you don't want it, you aren't attached to it, and you don't have space for it, then it's time to purge. If you decide to use a pod container to move your things and to store them, make sure that your items are worthy of both.
Storing Items
There is an expense that comes with both moving and storing items. For example, vehicle storage in Winnipeg is one of them. Before you pack something away and take it with you, you have to analyze whether the cost to move and store the item is more than it is worth. Millions of Americans store their "valuables" for years, only to find that when they finally get them out of storage, they could have paid for them again ten times over. Make sure you understand what a moving pod costs. It will cost you more if you have to rent it longer than the move, just to decide whether taking something with you is worth it or not.
One Year Rule
If you want to make sure that moving something is really worth it, go by the one year rule. If you find an item and you either haven't seen it, used it, or worn it for a year, then get rid of it. You will be surprised at how liberating it feels to get rid of items that you know you don't use. If you haven't missed, noticed, or worn something in a year, chances are you won't miss it in ten years either. Your wardrobe will look amazing too!
When you decide that you don't want an item, make two piles. Make a pile for selling, and a pile for donating. You can try selling items on eBay or Craigslist. You can also have a large garage sale to try and sell anything that you can't sell online. The items that you sell could very well end up paying for your costly move! It's a great feeling to get to your new destination with money in your pocket instead of having debt.
Keep Those Things That Mean Something
If you are going to keep things that won't fit into your new space, then make sure you find a pod that fits your things and nothing more. The size of the pod will determine its cost, so packing well and condensing are going to be your best friends. If you get rid of the things that you don't need, you might find that you have enough space to bring all your possessions into your home without having to spend any money on storage! Moving is a very stressful time in life. Make sure not to drag things with you that you don't need. This will cut back on the hassle and cost of moving homes. If you can set your mind to downsizing, it can be really liberating and beneficial.
Other Posts You Might Enjoy
How Designers Create Hidden Storage
Decorating Tips for Moving In Together
Share This Story, Choose Your Platform!