Most of us have the idea of a forever home in our heads, whether this is something that's achievable now or a distant dream. What do we need to look for, what feelings do we need to consider, and what do we need to hold close in order for us to get to this vision?
How to Get the Most out of Your Forever Home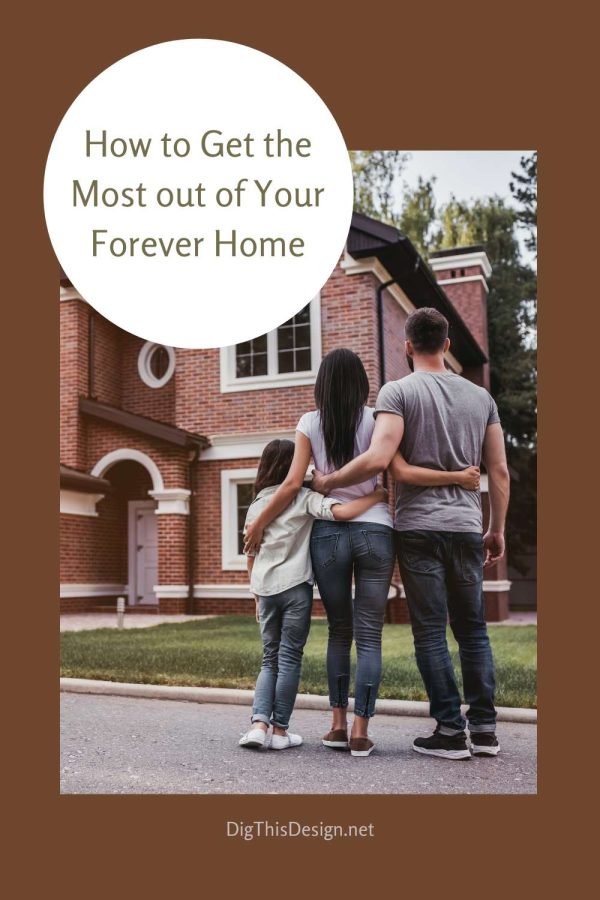 Space – Can It Be Utilized and Expanded?
Many properties offer the opportunity for an extension of the space that is already there. Take into consideration the garden, whether it's a detached property or not. Semi-detached properties still offer the chance for an extension, so don't rule them out. Consider how big the front yard is as well. Architects will know how to utilize the space that they are given to design your extension. Whether they're building up, across, or even down, making the most of the space that is available to you is of the utmost importance.
Area – Is There Chance For Development?
Many poor areas are being gentrified which is currently making the housing market rocket. The value of what you buy may double or triple in price in the coming years. Look around for any real estate that might be built, or shops and amenities that are popping up. Consider how this can affect the value of your house, whether it's for better or worse. If it's an investment for the future and the value will depreciate, it may be time to consider moving elsewhere that will provide you with a sound investment.
Distance – How Close Are You To Amenities & Relations?
The worst thing you can do when planning to live in a house for a very long time is to grow resentful at how far away you are from everything. However, those who you love might move closer to you in the future, and you might make your own friend circle wherever you live. Take part in community events that happen often because they give you the chance to socialize and meet new people. Picking a place that has amenities such as a convenience store, basic health care services, and all the essentials are things you should definitely look out for if you're not willing to drive far.
Happiness – Are There Any Negative Feelings?
If you have any doubts or concerns about where you are choosing to live, then you probably won't be happy there for very long. Your gut feeling is very important, and sometimes it's necessary to go with your heart over your head. What may seem right to you in terms of logic may not be what's right for you deep down. If you have any doubts whatsoever about what you're doing, it might not be the best choice for a forever home.
Images Courtesy of Canva.
Other Posts You Might Enjoy

Home Improvement – Ways to Revamp Your Home
The New Home Handbook; A Step by Step Guide
Why Home Renovation Often Cost More than Expected
Share This Story, Choose Your Platform!