If you want to revamp your home but you don't want to break the bank, there are a number of home improvement things that you can do. Some of these tips will add value to your home, and others will simply improve the overall living quality. All of these suggestions will make your home more appealing one way or another.
Home Improvement Tips to Increase Its Appeal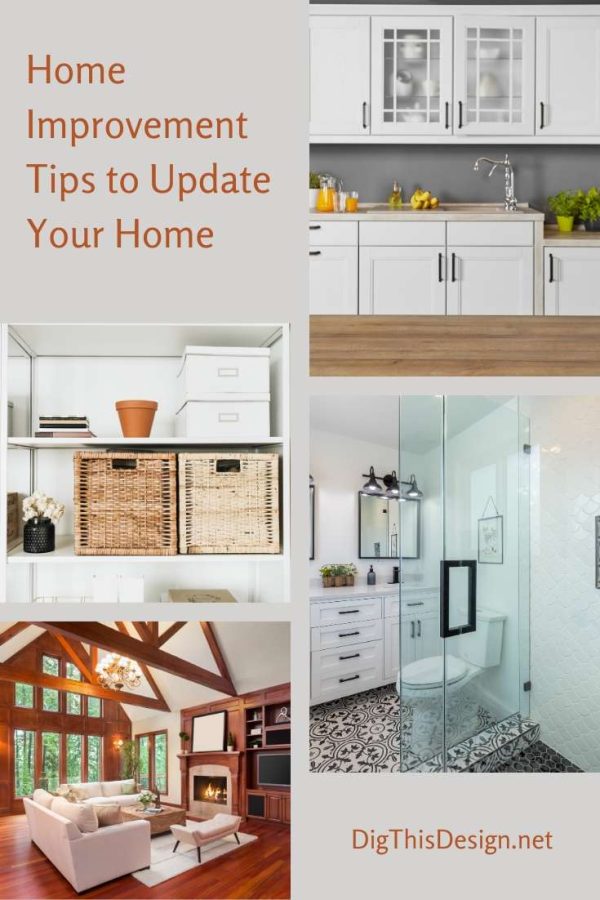 Make Your Kitchen Wow-Worthy
The kitchen is the heart of the home. More often than not, potential buyers will go straight to the kitchen when checking out properties. It's safe to say that investing in your kitchen can greatly increase the value of your home. The average kitchen renovation cost in the United States is around $15,000. This is similar to the costs of renovating a kitchen in other western countries too. However, if you don't have that amount of money, you can still spruce up your kitchen on a budget. You can paint your cabinets, replace faucets and handles, and add new countertops for a few hundred dollars.
Brighten Up the Bathroom
Just like kitchens, bathrooms are also extremely important. They're very easy to brighten up and transform them into a new and clean looking area. Doing simple things such as adding new toilet seats, sinks, and faucets will do a lot to improve their appeal. Thoroughly cleaning baths and tiles also helps. If your bathroom floor is looking worn, replace it with vinyl if you're on a budget. If you have a bit more to spend, replacing the floor with tiles will make the bathroom look more expensive, clean, and new. That will appeal to potential buyers and it will also make your time spent in the bathroom more pleasurable.
Sort Your Storage
Homes that are covered in clutter look messy and worn, even if they're in otherwise good condition. It is difficult to relax and appreciate a home when there are clothes on the floor, knick-knacks in every nook and cranny, and piles of books, toys and other clutter around the place. To prevent a build up of clutter, buy storage baskets, install shelves and extend closets and pantries. This will give you the space that you need to live comfortably, and it will improve the appeal of your home as well.
Tend to the Mechanics
If the pressure in your shower sucks, your electrics often blow, and you never know whether your boiler is going to heat up the home or leave you in the cold, it's time to call a professional. It's important for them to take a look at your home's mechanics. Not only will this improve your quality of life, but it's a safety precaution as well. It will ensure that the workings of your home are safe and don't pose a risk to you or anyone else in your home.
Fix Your Flooring
One of the easiest ways to give any home a noticeable change and improvement is by changing the flooring. If you are on a budget, you could simply clean your current carpets or have your wooden floors re-stained. If you have a bigger budget to work with, installing brand new flooring will give the place a new burst of life. These home improvement tips will make your home more appealing to yourself and potential buyers.
Images Courtesy of Canva.
Other Posts You Might Enjoy
House Value- How to Add Value to Yours
The New Home Handbook; A Step by Step Guide
Why Home Renovation Often Cost More than Expected
Share This Story, Choose Your Platform!