Many people have no idea that there are items that you might not be able to load when moving. Just like express shipping items or boarding a flight, there is usually a myriad of restrictions for your safety. However, If you're packing for your move, first ensure that you know what is allowable.
Edmonton movers are specialists in ensuring a professional move experience for their customers. In fact, they can furnish you with an essential list of items they are not able to move. Several of these unauthorized articles are in your garage or household cleaning merchandise. Others could be around your house in toilets and storage areas. Things like gasoline and bullets may appear obvious, but others are not so clear to everyone, like nail polish remover and interior house plants.
Many individuals are surprised to find out that before the packing process, the list can be quite extensive. That's why we have assembled this overview list of items that you might not be able to load when moving.
Your Guide to Knowing What You Might Not be Able to Load When Moving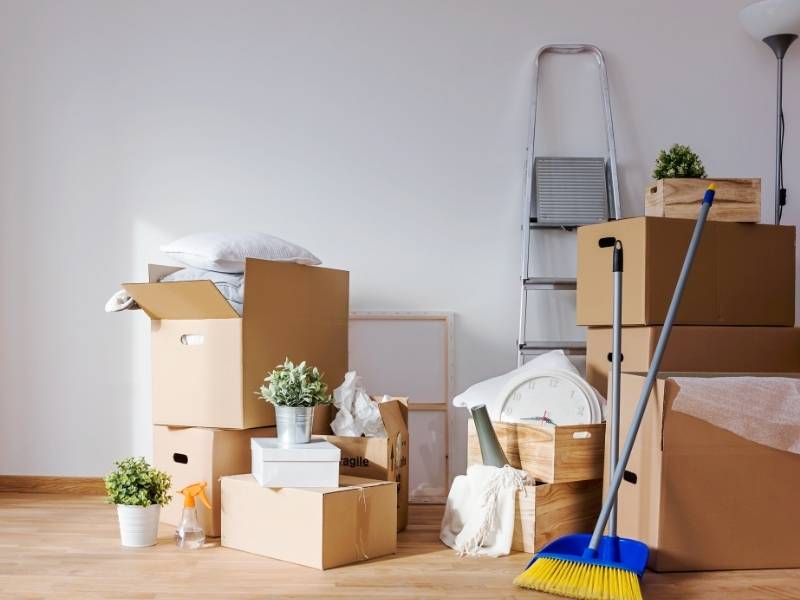 ➲ Guidelines For a Safe Move
Before packing, Movers propose that you view our complete unauthorized items list to distinguish these prohibited items from the rest of your belongings.
Please contact your move organizer for a recommendation if you have questions about a specific object.
➲ Transporting Chemicals
Movers are not allowed to transport dangerous items on the ban list, including explosives, flammable gases, hazardous chemicals, or other items.
Bear in mind that, to comply with federal, state, and local legislation and protect the environment, these harmful things must be appropriately disposed of.
Contact your town or county to find out where to dispose of the products on the list like:
Aerosol cans
Car batteries
Anything with flammable symbols
Chemistry sets
Bathroom chemical supplies
Weed killers
➲ Moving Pistols & Bullets
It is unlikely for a moving company to carry loaded weapons or loose ammunition. To learn where to find detailed instructions about moving these objects, please contact your Transfer Coordinator.
You will also want to make sure that you know the rules for shipping these kinds of things across state lines.
➲ Moving Perishable Things
A moving business is unable to move perishable products in most situations. If you are relocating within a certain mile-range, there may be exceptions, and products are shipped without in-transit maintenance within a day of loading. These exceptions are made at the discretion of the movers and include careful packaging.
Here's a list of perishables that moving companies might not move for you:
Food without adequate preservation
Frozen food
Open or half-used foods
Plants (indoor and outdoor)
Produce
Refrigerated foods
Moving Tip: Empty your refrigerators and freezers and keep appliance doors open for at least 24 hours in advance of loading. This will allow appliances to dry out and prevent the growth of mold.
Overall, hiring movers is helpful because they great at what they do and will guide you to make the transition as smooth as possible. Use these tips for a smoother move for you and your family. If you have any questions, please leave them in the comments below. Also below, you will find links to more interesting articles about ALL things DESIGN for your home or business.
Images Courtesy of Canva.
Other Posts You Might Enjoy:
How An Office Move Invigorates Employee Productivity
7 Smart Tips For a Stress Free Move
4 Important Reasons to Remove Raccoons Fast from Your Home
Living in Richmond VA: 8 Things You Should Know Before You Move
Share This Story, Choose Your Platform!