Do you have a lot of free time? Perhaps you want to do something that can get your creative juices flowing. If so, then why not trying making a leather pouch? Not only will you stimulate your imagination, but you will also fend off boredom as creativity is a great way to engage yourself.
Leather work might look like it's a lot of work for someone without any prior knowledge. Anything new is said to be never easy the first time. For a beginner like you, it's easy to kick off your leather crafting journey by making a leather pouch. Today we're bringing you the three easy steps for making your own leather pouch even if you are a beginner.
4 Steps To Making Your First Leather Pouch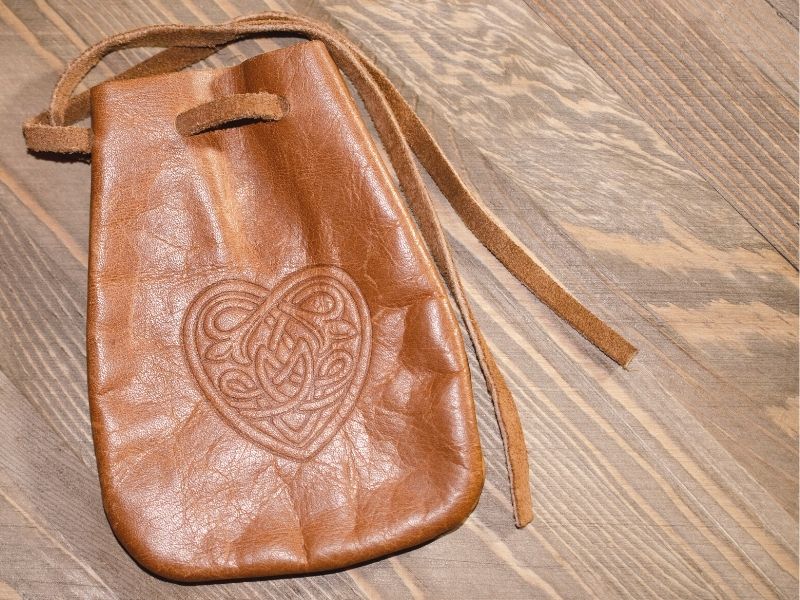 1. Improving cutting accuracy.
Now, it's your straight edge's time to shine because you'll be using it a lot on your template. Creating a template is a must for every leather work project like creating a pouch.
Also, be aware that you don't need to draw your template on fancy parchment paper. A simple sheet of bond paper does the trick. Or, even an empty cereal box if you want it to be a little more durable.
With the sketching phase already out of the way, polish it off by lining it using your straight edge. Because this template serves as your guide, accuracy is a must.
2. Creating your template.
Don't make a template piece-by-piece unless you're already comfortable with leather work. Drawing one length of the entire pouch is much better for a beginner because you only need to think about one piece. Make sure to label which side is front or back to avoid confusion.
Once you outline your pouch, proceed with other details. This includes the width between each hole or rounding off the edges.
With the cutting mat under your leather, set down the template on it to act as a guide. When you cut your leather, improve your accuracy by using a precision straight edge.
Also, remember to keep a firm press on both your template and straight edge when cutting. Of course, you do this to prevent your template from moving too much. What's more, not doing so causes you to lose your path on the leather.
3. Gathering and preparing the materials.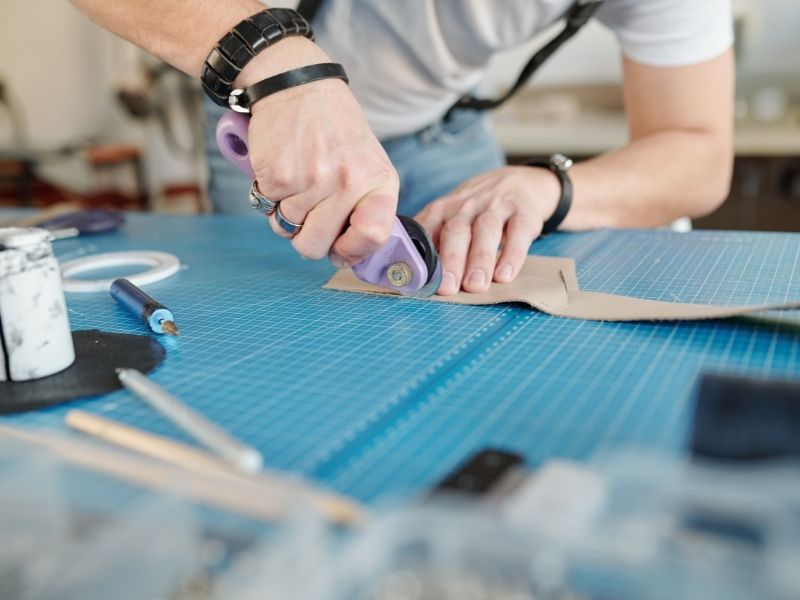 Once you find an open space to work on and practice on a template or two, start collecting the materials for your project. For a small project like a leather pouch, you can use the most basic tools without those for the finer details like a burnisher.
While painters paint on canvas, you create with leather. From tanned hides to leather cut from the animal's belly, there are all kinds of leather in the market catering to different uses such as making comfortable shoes or classy bags. But it can be overwhelming! For now, all you need to focus on are its weight and size.
You can identify how thick the leather is from its weight. Of course, the thicker, the more elbow grease you must put into cutting the material. In this instance, you need something soft and supple for easier bending.
For the size, it's up to you on how big or what style you want for your pouch. However, as a reference, you can start from 5 inches in width and somewhere around 12 inches in length. This gives you a wallet-style pouch with a flap.
⎆ The essential tools.
Other than the leather, here are other essential tools you need in your workstation:
A straight edge.
A knife.
A cutting mat.
White (or leather bonding) glue.
Thick needle and thread.
Mallet.
Rivets.
Hole puncher.
The template.
Again, it all depends on your preferences, so you might not go with needle and thread or rivets. It's all on you.
4. Assembling your pouch.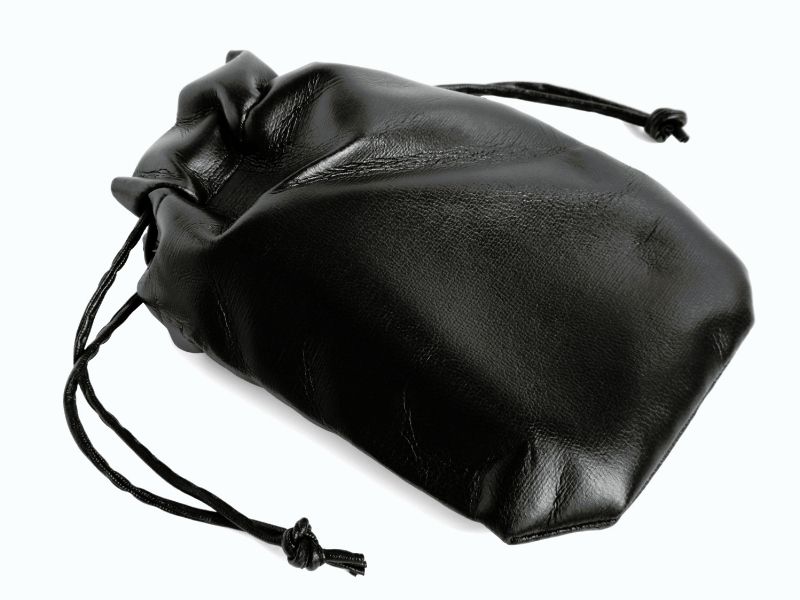 So, you have your cut leather already. Now, all that's left for you to do is put it together to look like a pouch. Depending on how you want it done, fold it once or twice to help the leather find its shape. Glue the edges together to keep it from unfolding.
After letting it dry, start leaving indents on the leather from where you've punched holes on the template. Although, if your puncher is a diamond chisel that can cut multiple holes at a time, then this process should be much more efficient.
Right after that, proceed with putting rivets through the holes and locking them in place. As for those who want to sew, make sure you stitch straight and even for a neat look.
Finally, give the edges some light hits from your mallet to flatten the stitching or set the rivets in place, then you're all done. You may now try adding your finished product to some of the items you can't live without.
In conclusion.
You don't need to accomplish something extreme to consider your free time well-spent. If you enjoy this activity, then it's worth it – right? Also, you might find leather work to be the thing to put a smile on your face.
If you have any questions or suggestions, we always love to hear from you in the comments below. Also below are links to more fantastic articles about ALL things DESIGN for your home or business.
Images Courtesy of Canva.
Other Posts You Might Enjoy:
5 Affordable Ways To Spice Up A Boring Wall
5 Ingenious Ways to Add Color and Flair to Your Kitchen Space
How to Turn Your Basement into a Playroom for Your Kids
Share This Story, Choose Your Platform!