Hazard prevention in the home is not a pleasant subject, but it is a necessary one if you want your home to be an accident-free and healthy environment. After all, your home is the place for you, your family and guests to feel completely safe and at ease. However, your house can be the source of many kinds of accidents just waiting to happen of which you may not be fully aware. Fortunately, these problems are preventable with the right amount of precaution.
For effective hazard prevention in your home, you need to know what the dangers are and how to prevent them. Here are some of the most common health hazards faced by homeowners and ways that you can avoid them.
6 Hazard Prevention Tips for a Safe and Healthy Home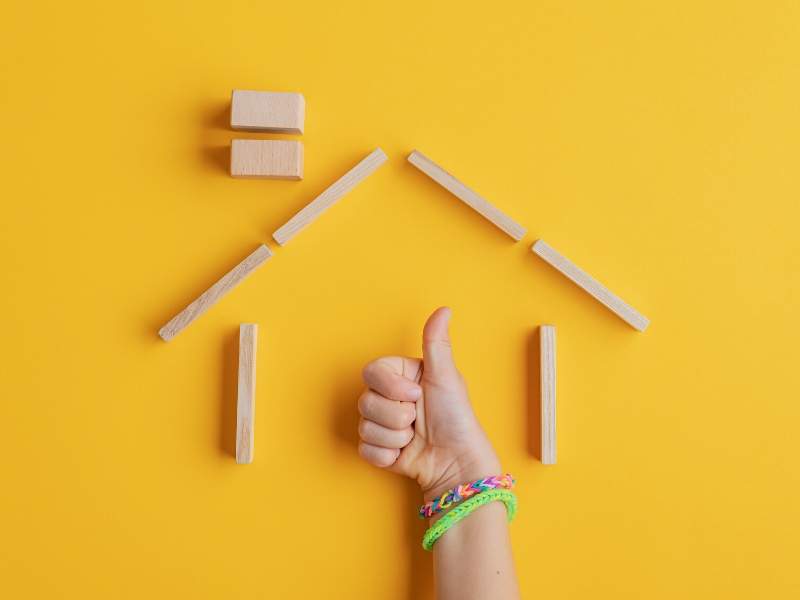 Accidental Kitchen Fires
Do you know that every 2.5 hours someone is killed in a home fire? Also, one of the most common fires in the home occurs in the kitchen while cooking. That makes it important to enhance your hazard prevention knowledge with these easy tips to avoid kitchen fires in your home.
Keep Alert: Never cook under the influence of alcohol or sleep deprivation.
Remain Close: Never leave your cooking unattended. If you must leave the kitchen, turn the burners off.
Use a Timer: Use a timer to not only cook your food the right amount of time but to get it out of the oven or off the stove so it doesn't burn. So, it is double-duty for the timer.
Flammable Materials: Keep all flammable materials away from the stove or fire and keep a clear space around your stove. Some flammable materials include (but are not limited to) cloth or paper towels or napkins, potholders, oven mitts, wooden utensils, and paper or plastic bags.
Space Heaters
Everyone loves their space heaters and where would we be without them? They have so many practical purposes around our home when the winter chill sets in. Practice safe space heater usage by keeping anything that could ignite away from the unit. Ensure that your space heaters are engineered with good thermostats that regulate the power usage and turn off when the desired temperature is met.
Bodily Burns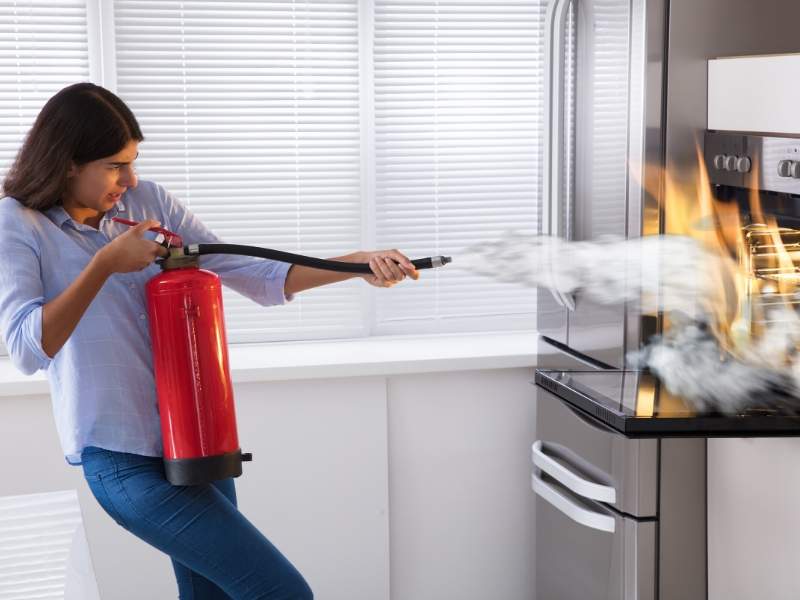 Burns from sources other than fire is another hazard prevention topic of great importance. These painful accidents might occur by touching hot stoves, steaming dishwashers, or any other appliance that operates on high heat.
To keep children safe from burns, turn handles inward on the stovetops to keep them away from reaching hands. Also, ensure that your dishwasher has a child-proof safety lock in addition to the locking mechanism that is standard with the dishwasher. Incidentally, why not place the child-proof safety locks on your cupboard doors, as well.
Electrical Issues
The best way to avoid electrical fires is to learn what causes them so that you can proactively prevent them. Additionally, you also need to protect yourself from electrical shocks. Here are a few ways to prevent electrical hazards within your home:
Double-check all your circuit breakers and fuses to ensure you are using the right size.
Read all of the instructions on your appliances.
Keep your electronics away from moisture or water.
Install outlet covers to protect small children.
Immediately replace any broken wall plates.
Don't overload your outlets.
Water Damage
While many insurance policies will cover basic water damage claims to a certain extent, you will save a lot of time and money simply preventing it in the first place. Here are a few tips to help prevent water damage:
Keep Your Roof Gutters Clean
A roof gutter littered with leaves, sticks and other debris could send water towards your home's foundation, which is the exact opposite of what it should be doing. It could lead to water seeping into your home and even potentially cause structural issues.
Pay Attention Your Water Bill
Leaks are more or less common, but they are difficult to spot unless they are in an obvious location. However, if you closely watch your water bill from month to month and you notice an unusually high number, that might be an indicator that you have a leak somewhere in your home.
Eliminate Mold Quickly
Nobody is ever happy to learn that they have mold in their home and here is why. It brings with it irritants and allergins to the members of your household and damage to the structure of your house. Do you know that mold can spread through a home in less than 48 hours? If it is in the walls or floors, unfortunately, this issue might go undetected for a very long period of time and cause serious damage. Again, mold growth in your home that goes undetected results in increased allergies and a host of other health problems.
Creeping black mold is the worst type to look out for, as it sneaks in and spreads quickly. It is of the utmost importance that you initiate prevention steps as soon as you know that your home has black mold. In fact, we recommend that you contact a local professional to perform mold removal as soon as possible.
When it comes to hazard prevention, we hope you always put safety first in your home. Follow these do-it-yourself tips for a safe and happy home for years of enjoyment and pleasant memories for you, your family and guests.
Images Courtesy of Canva.
Other Posts You Might Enjoy:
3 Reasons to Replace Your Office Chair Now
Children and Bathroom Safety; 4 DIY Tips
Home Safety Technology That is Seamless
Share This Story, Choose Your Platform!