When it comes to designing our homes, we don't tend to think about the home safety aspect of it. In fact, it's probably one of the least thought about things. Safety and design don't necessarily go hand in hand. Some people think of big, unsightly locks, CCTV cameras looming over doorsteps, and spy holes drilled into big and heavy front doors. However, it doesn't have to be that way. We have advanced so far in technology over the past decade there is no need to compromise style over safety.
How To Incorporate Stylish Home Safety Features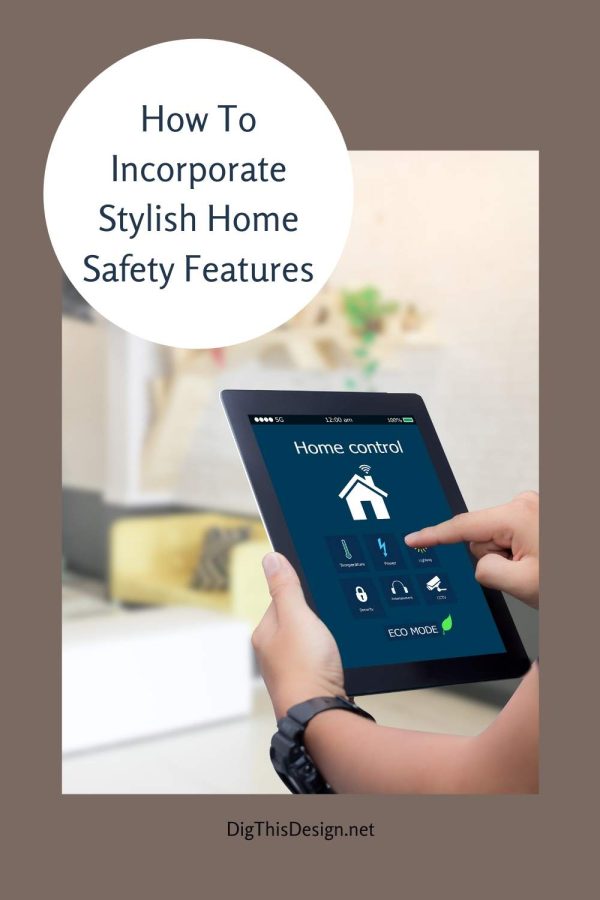 Safety Cameras
You don't need to have a massive camera constantly patrolling your home to feel safe. There are pinhole cameras available to put in your doorbell or near the entrance of your home. You can access these pinhole cameras via your smartphone. This is handy for seeing who's at the door before answering it. It also captures anyone in your front property in general, and you always have the tape recording to access. The best thing is that it doesn't impact the style of your home. With technology advancements, safety features are getting smaller, but they are still just as effective. If anything, they are more effective because other people don't even know that they are there.
Your Smartphone Is Smarter Than You Think
It's important to always be alert when locking up your home. Criminals can be found everywhere, no matter where you live. With today's technology, there are locks available that are operated by the sensing of your smartphone in your pocket or bag. It allows quick entry and exit into your home without even having to get a key out. This is great if you're constantly rummaging around trying to get your keys out of your purse. It provides a safe and quick entry into your home, and you don't need to worry about being locked out if you forgot your keys. Features like this are also a great addition when it comes to selling your house. Home safety features that aren't obvious will attract buyers.
Bigger Is Better
In some cases, bigger really is better. You can build safety into the design of your home and it can work. For example, big gates to your property can be made into works of art, especially if it's done by a good carpenter and/or ironmonger. Minimalist homes with easy access to entries and exits have a higher chance for break-ins. Unfortunately, the easier the escape route, the more appealing the challenge is to burglars. Styling the outside of your home is something that is entirely subjective, but one that can be both stylish and beneficial.
Other Posts You Might Enjoy
Home Value – 5 Ways to Improve It
Reducing Energy Costs The 'Smart' Way with Smart Home Technology
Home and Office Safety Products
Share This Story, Choose Your Platform!