Even though the prospect of moving is exciting, those with moving experience also know that planning and preparing are stressful but necessary. This is especially true if you're moving to a new city or state.
So, if you're still planning and preparing for your move, it's time to learn a few useful tips. This way, you won't dread the prospect of moving. Rather, you will be looking forward to it, given that it's going to be a new chapter in your life. With the right guide in mind, you may completely avoid the hassle and stress that moving brings with it.
So, if you're in the beginning stages here's easy to follow guide for planning and preparing for a successful move.
Your Essential Guide to Planning and Preparing for a Successful Move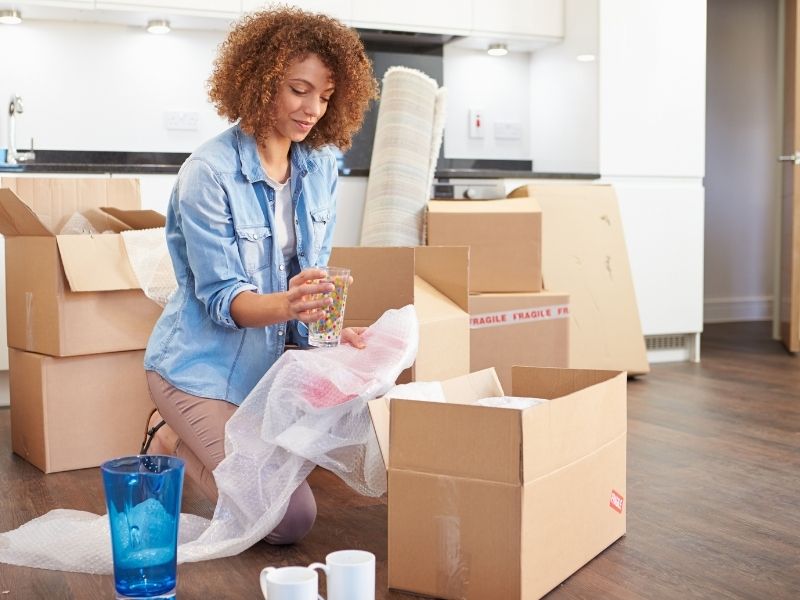 Develop a good budget.
If you're already fully convinced about your move, then the first step you should take is to properly calculate your budget. Your budget will solely depend on how much you're willing to spend on your move. Fortunately, you can neatly create a budget, as well as your overall costs, if you have a moving estimate in mind.
Also, if the purpose of your move is due to work reasons, ask your employer if they're going to offset any costs. If so, inquire how much they're willing to allow. Additionally, remember to keep the receipts relating to your move. Who knows, you may be entitled to some income tax reductions and government grants. (1) 
Decide how you are going to move.
With a budget in mind, you can now decide how you're going to proceed with the move. This means that you must carefully think if you're going to DIY the whole moving process or hire movers. (2)
It's important to keep in mind that DIYing the whole process may take a toll on your time and energy. So, only take this option if your budget won't allow any wiggle room for movers. Also, you must ensure that you're well-equipped with packing tips to streamline the whole process.
On the other hand, hiring movers is the right option if you don't want the whole ordeal to interrupt your schedule. But doing so may require you to shell out some money.
Set your date.
Regardless if you're DIYing the move or hiring movers, you must be certain when you should move out of your old home. Usually, if you're buying a new home, the date depends on the closing date. If you're renting, it depends on the end of your lease. It's important not to break your lease agreement since doing so can be an added expense on your part. (3) 
As a tip, especially if you're hiring movers, the first and last week of the month is often peak moving times. This means that movers may have high rates. Therefore, if you're willing to save money while hiring movers, it's best if you set your moving date during off-peak seasons. (3) 
Change your address.
After setting a date, you can list down the necessary people, organizations, as well as utility providers so you can inform them about your new address. To help you out, here are some figures you should inform:
Post office
Electric, water, gas, internet, cable, and garbage companies
The DMV
Your online shopping accounts
Family members and close friends
Additionally, you might also want to include your old dentist and doctor about your plan to move. This way, they may give you some recommendations on a health professional living near your new address. (1)
Develop an inventory and label boxes.
The last thing to do for a seamless move is to take inventory of your belongings. This means you list down your current items and furniture, then labeling them after putting them in boxes. Doing so means that you can conveniently find basic necessities, like shampoos and bedsheets, when you're already in your new home, even if you haven't completely unpacked yet. 
Moreover, if you label your boxes, you know exactly which boxes belong to which room. For instance, the boxes labeled 'kitchen' should be placed in your new home's kitchen. This way, you won't spend additional effort bringing items from one place to another. (4)
In conclusion.
As you can see, planning and preparing for a move does not have to be a difficult process. With the right tips and good preparation, you can have a seamless move. Also, don't forget to strictly follow your budget. There's nothing more stressful than losing money while you're moving, which is going to be ironic since moving should be filled with excitement and joy.
If you have any additional questions or suggestions, we always love to hear from you in the comments below. Also below are links to more interesting articles about ALL things DESIGN for your home or business.
References.
Images Courtesy of Canva.
Other Posts You Might Enjoy:
6 Top Factors To Consider Before Moving
6 Tips for Coping with the Stress of Moving
How Much Should Moving Locally Cost?
Share This Story, Choose Your Platform!