As a homeowner, you have to maintain your property for various reasons. These reasons include resale value, neighborhood association rules, or simply because you take pride in it. The front yard is what typically stands out most. There are many things that you can do to make it more attractive. These four quick ways will get you there.
Ways to Make Your Front Yard Beautiful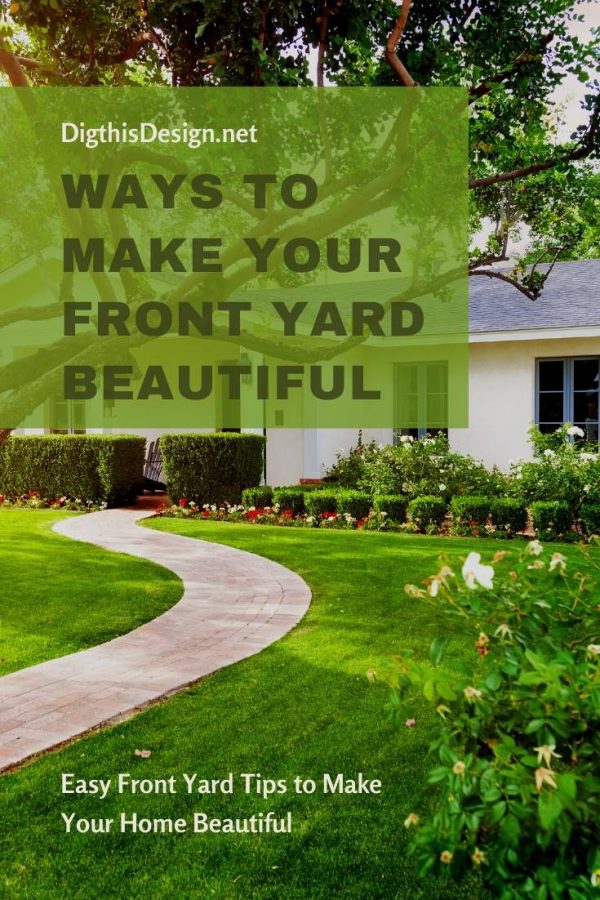 Plants and Trees
Planting some shrubs in your front yard and having a couple of tall bushes framing your doorway will bring it to life. Start with different types of flowers such as roses. They could bloom for several seasons. Plant them where there's plenty of sunlight, and don't forget to water them often. Make sure that you buy a good grade of soil to plant them in. Now that you have bushes, trees, plants, and shrubs, what's next? You have to keep up with them. Don't let them get overgrown. Once it is time to trim them, Fiskars hedge shears are a good tool to use and be sure to watch for branches too close to your home or your neighbors' homes. Your hedges should be at a good height. Your hedges should be at a good height. Clip any vines that make their way over your fence.
Mulch
Putting mulch around your front yard plants not only looks appealing but solves problems as well. A high layer of mulch makes it difficult for weeds to spring up. It also prevents plant roots from being fried by the summer sun. Mulch that is darker in color will allow the color of flower petals to stand out. Mulch is very inexpensive and makes a great front yard purchase. It's always a good idea to buy a couple of extra bags than you think necessary.
Outdoor Lights
Outdoor lighting brings beauty to your front landscape at night. Additionally, they also increase safety and security. Front yard lights allow visitors to easily access the path to your front door. They showcase your home's design and highlight where to step and where not to step. This way, guests don't have to guess where to go. Improve their vision to your welcoming entryway. Lighting on both sides of your front door and overhead lights on the porch are great additions.
Driveway Paving Stones
Paving stones for your driveway will make your front yard stand out. Picture a set of high-quality driveway pavers that can last against the wear and tear of cars, trucks, and more. They are designed to give you timeless appearance and performance in the midst of treacherous climates. Paving stone driveways are the perfect option for elevating the outside of your home. It's an investment for a lifetime beyond your ownership of the property.
A home with curb appeal adds value. It also boosts your mood every time you pull into your driveway. A beautiful front yard is a cozy welcome for you and visitors when they arrive.
Other Posts You Might Enjoy
Home Value – 5 Ways to Improve It
Kitchen Improvements – How to Increase the Value of Yours
Carpet Cleaning- How it Can Raise Your Home Value
Share This Story, Choose Your Platform!