If you do it right, this holiday season is the jolliest time of the year. You get to see friends and family as you soak in the winter cheer. Also, if you're lucky, you might even get some days off work. It's a great time to relax and give attention to things you aren't able to the rest of the year.
It's also a perfect time to spice up your living space. After all, there's something sad about a home that looks exactly the same during the holidays as it does the rest of the year. Additionally, DIY renovation projects are a great way to make use of your extra time. It's a meditative task that will leave you feeling productive while having fun.
If you want to do something for your home this holiday season but aren't sure where to start, have no fear! There are plenty of directions to go. Whether you want to improve the look of your home or protect it from the seasonal weather, here are five great DIY projects for this holiday season.
Easy Home DIY Projects for this Holiday Season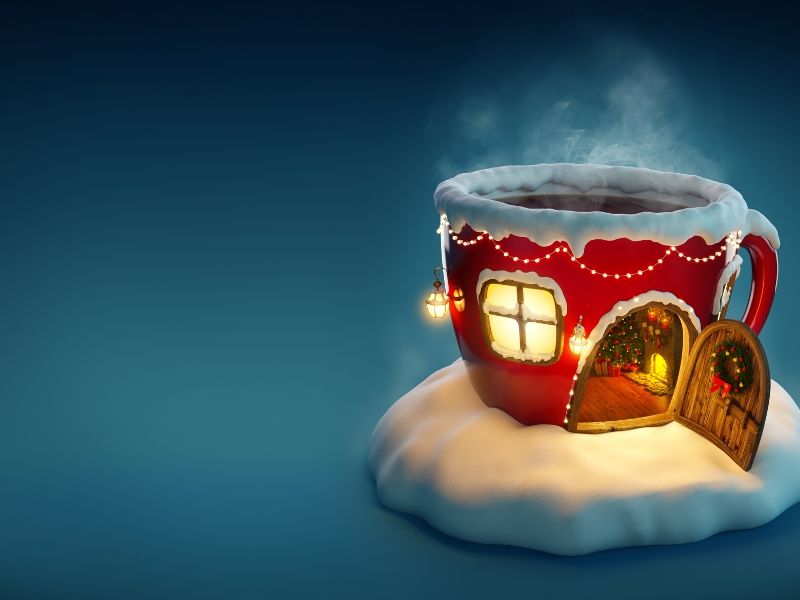 Get Creative With Decorations
While no one is demanding you decorate your house, this holiday season is a great time to have a bit of fun with the atmosphere around your home. After all, when you look back on the holidays, you'll almost certainly remember the decorations you put up and how they transformed the mood of your space into something special.
No matter what you celebrate, there is plenty of room to jazz up your home with decorations that mean something to you. Besides if you have guests in your home, a diverse, exciting decoration scheme will make them feel warm and welcomed.
Freshen Up Your Paint Job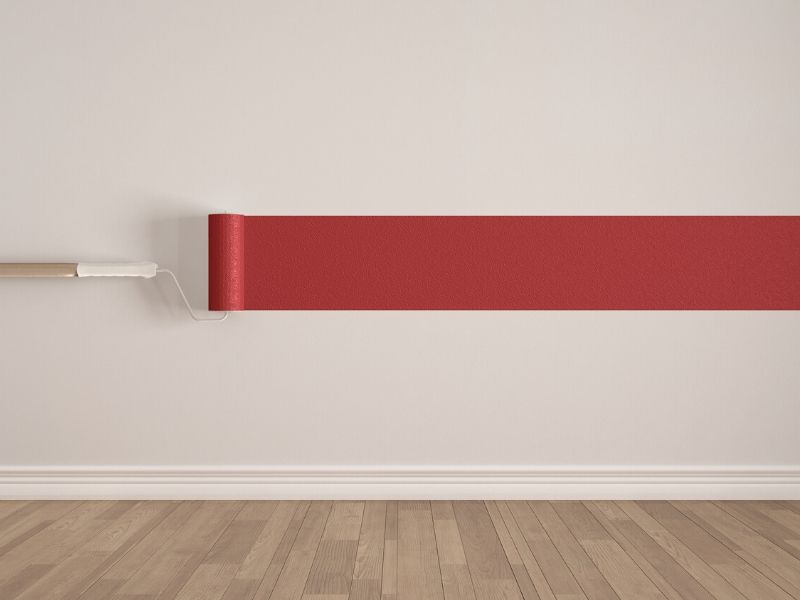 Painting your home is never a bad idea. While it is sometimes hard to motivate yourself to get it done during the winter, don't let the cold weather stop you from taking on one of the most relaxing and transformative DIY projects out there.
A new paint job will not just change the aesthetic of your home. However, it will eliminate blemishes in your current paint job and might even increase your home's value! Think about what room in your house needs a revamp and what color would be best suited for it. Moreover, a little bit of paint goes a long way.
Clean Those Gutters
If you're looking to do something more pressing and productive, there are plenty of chores that need to be finished. After all, winterizing your home should not be optional, unless you want the snow and wind to result in a headache-inducing emergency, like water damage or a chilly house.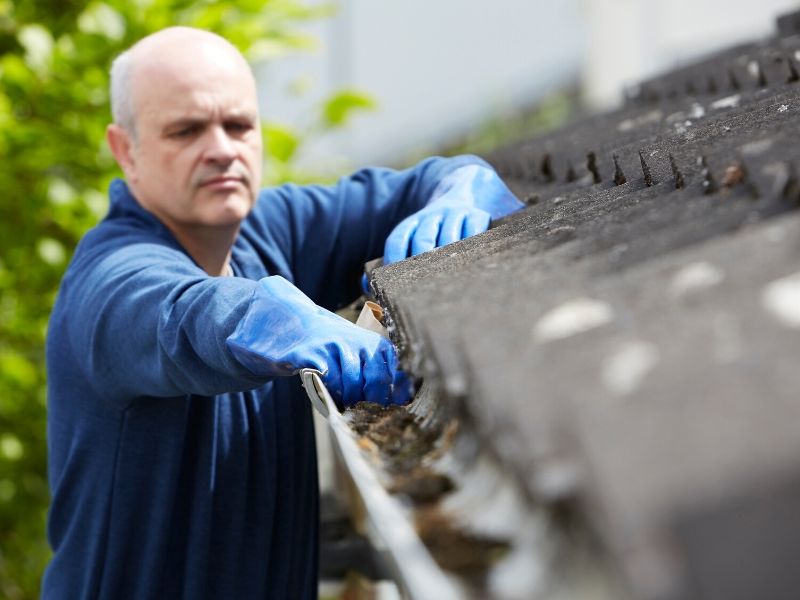 If you haven't given attention to your gutters in a while, winter is the time to do it. After all, gutters are how water, snow, and ice leave your roof. If there is debris getting in the way of this escape route, it could lead to bigger problems, like leaks and water damage. While the winter isn't the best season to clean your gutters, it's still an important time to check on them and eliminate any problem areas.
First, inspect your gutters to make sure no nests, leaves or sticks are clogging them. But, be careful because bees sometimes build their hives in gutters, in which case you might need a pest inspector. Even if you don't see anything glaring, it's still a good idea to scrub and clear up your gutters and downspouts. With all the leaves that have been falling, you'd be lucky if none found their way into your gutter!
Ensure Your House Stays Warm
On the topic of winterization, one of the worst things about winter is how bitterly cold it gets. Luckily, your home serves as an escape from the bitter cold, unless there's something getting in the way of its warmth.
Make sure your heaters and furnaces are working properly before you dive into winter. Check your windows and doors for any pesky drafts and cover those up if you notice cold air sneaking in. Then, set your ceiling fans to reverse, which will push warm air down into your home to get the most out of your heating system.
Replace Your Outdoor Lighting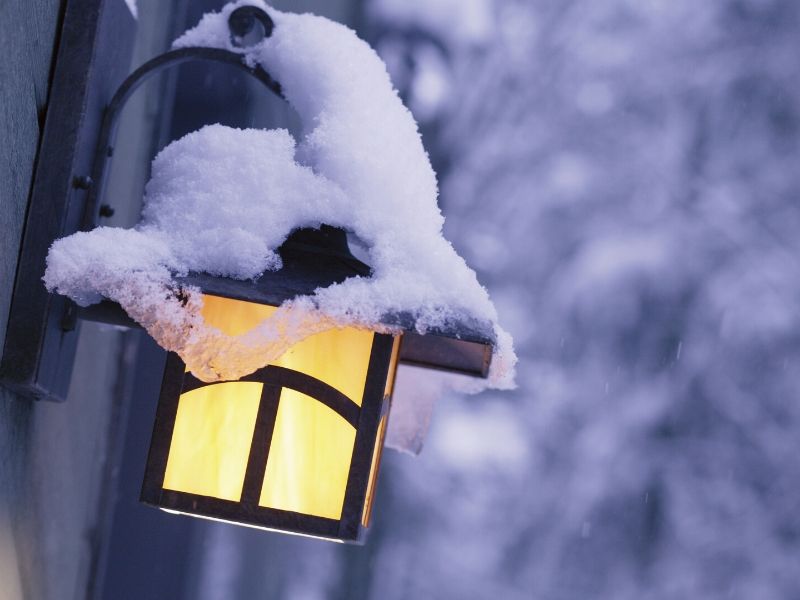 Not only is the winter cold, but it's also very dark. So dark that, if you work from 9 to 5, you barely catch any daylight during the week. This takes its toll on your mood, so it's important to make sure your home is equipped to tackle the lack of light.
If your home has great outdoor lighting, it serves as an antidote to the darkness of the season. If you've noticed that your outdoor lighting isn't doing the trick, it might be time to take it down and find a set-up that provides the radiance you want this holiday season.
This is a tricky task, so make sure you know what steps to take before you replace your outdoor lighting. If you do it right, you will be grateful for the comfort it provides from the long, cold weather.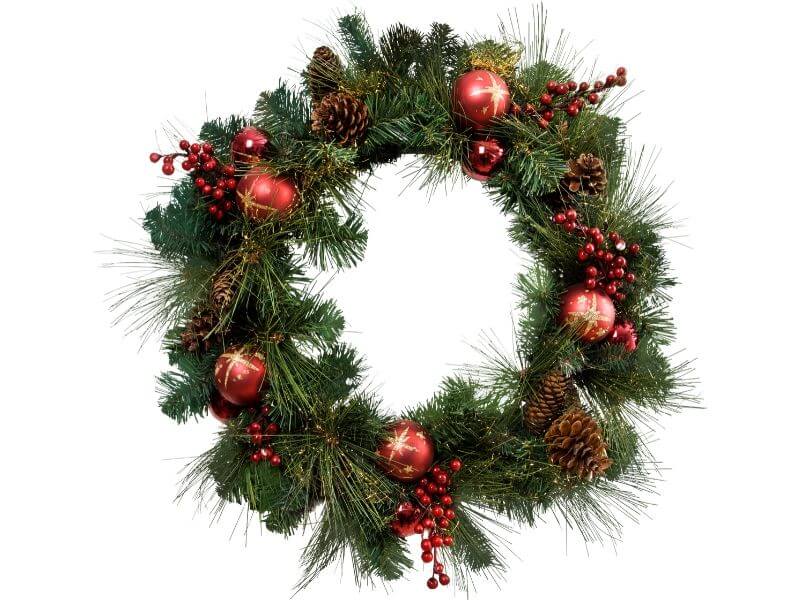 We wish you the happiest holiday season for you and yours. If you have other seasonal DIY tips, please let us know in the comments below. There are also other informative links below for even more designing joy.
All Images Courtesy of Canva.
Other Posts You Might Enjoy:
7 Plants and Flowers of the Winter Holiday Season
5 Home Repairs to Make Over the Holiday Season
Holiday Lighting Decor; 3 Tips for Warmth & Cheer
Share This Story, Choose Your Platform!